Ferran Adrià's drawings go on show in NYC
The Drawing Center will host the elBulli chef's gastronomic illustrations in Ferran Adrià: Notes on Creativity
We delight in his food, marvel at his culinary innovation, and try our best to follow his recipes. So do we want to spend an hour or two browsing through Ferran Adrià's works on paper? One New York fine arts institution has come up with the correct answer and has gathered together an incredibly engaging exhibition of the master chef's work.
The exhibition, entitled Ferran Adrià: Notes on Creativity, goes on show at New York's Drawing Center, an institution more used to displaying work by the likes of Gerhard Richter and Rirkrit Tiravanija, from 25 January to 28 February. The Center says the event is the "first major museum exhibition to focus on the visualisation and drawing" by the chef, though it will also display Ferran's notebooks, models and sketches for the new elBulli Foundation headquarters, some of elBulli's plasticine dish models – used to guide staff when plating up - as well as drawings for elBull's bespoke dishware, and documentary photographs.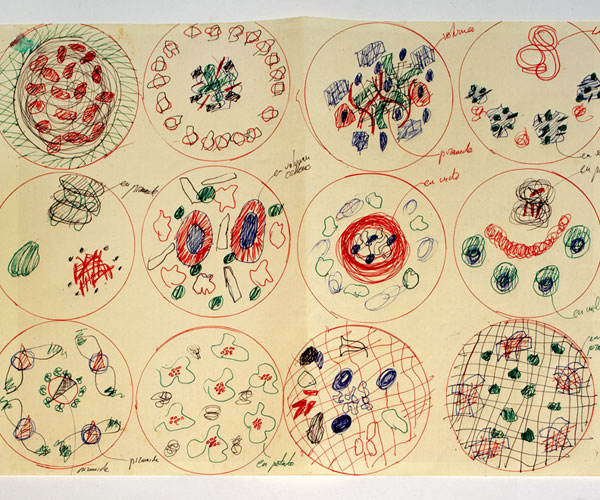 Unlike the work of many visual artists, these pieces weren't produced for a gallery display. And, yet, perhaps this is why they are so charming. Falling somewhere between an illustration and a diagram, the sketches offer us a hitherto underappreciated insight into Ferran's working idiosyncrasies.
As Brett Littman, executive director of the Drawing Center, told the New York Times, "Since 1987, Ferran and his brother, Albert, used drawing as their lingua franca. They were also religious archivists. Every scrap of paper that ever passed through anyone's hand is in that archive."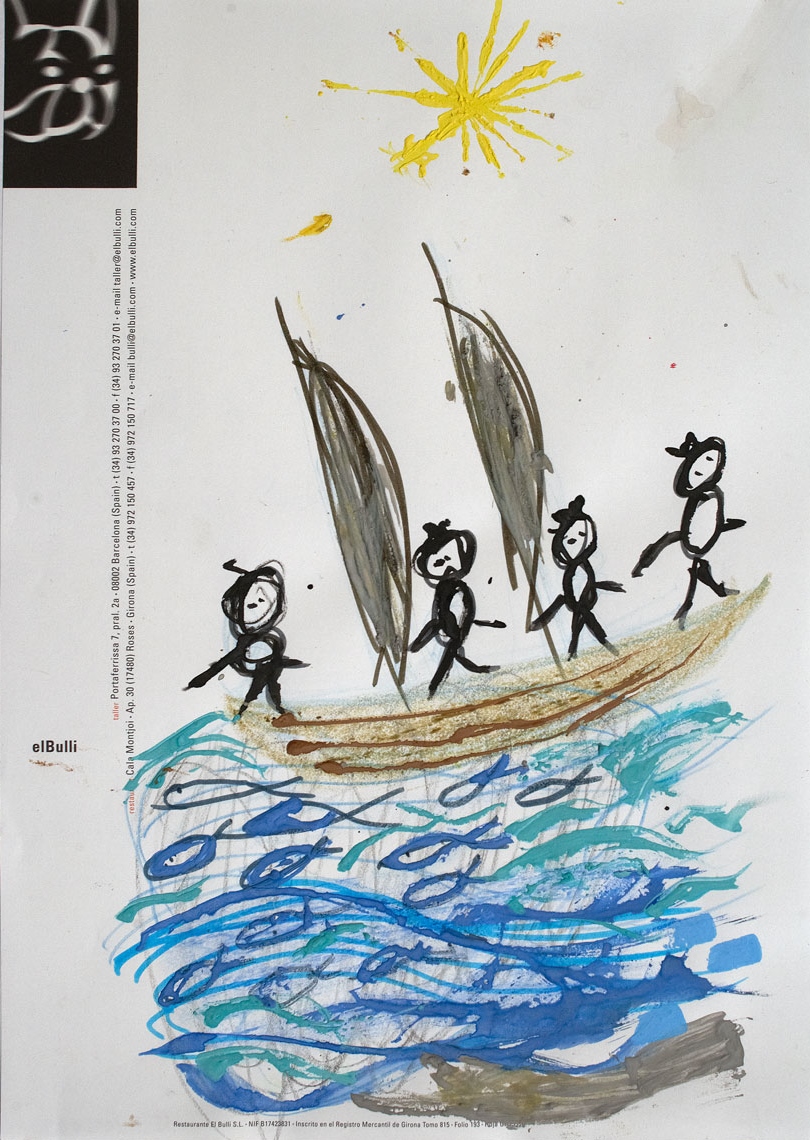 To see some of the more tantalising pieces, head to the Drawing Center towards the end of this month, or catch the exhibition as it tours; it will be at the ACE Gallery in Los Angeles 4 May – 31 July, and MOCA Cleveland, 2 September – 18 January 2015.
And for more from that hallowed archive, order a copy of our forthcoming seven-volume set, elBulli 2005-2011, which includes every recipe from the last seven years of elBulli, the world's most creative restaurant, and much more besides.