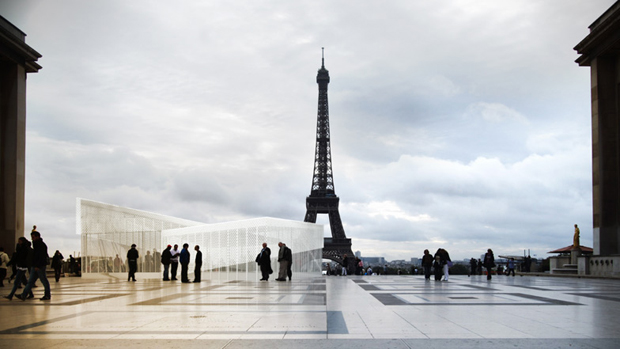 elBulli comes to Paris... and London... and Rome...
Architects Rodero Beggiao unveil plans for a travelling elBulli restaurant, foundation and workshop pop up
Barcelona architects Rodero Beggiao have created the elBulli Pavilion, a travelling workshop, restaurant and showcase for the work of Ferran Adria's Foundation that will tour European cities in 2014.
The architects have designed an aluminium structure clad in polycarbonate and perforated metal panels. It will comprise two wedge-shaped modules that can be reconfigured to suit each new space. The idea is that it will feature interiors decorated by local artists from each of the locations it sets up in.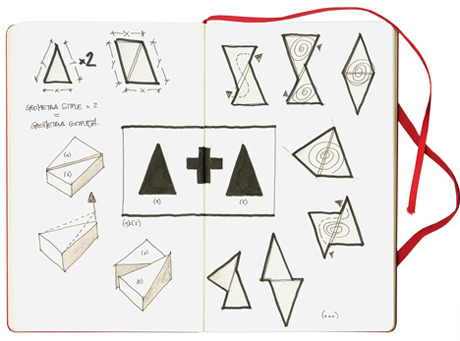 The idea behind the travelling foundation is that it will 'pop up' in unexpected and scenic places to promote the work of the elBulli foundation to a global audience. The foundation itself is due to open on the site of the old elBulli restaurant, also in 2014. You can see the plans for that here.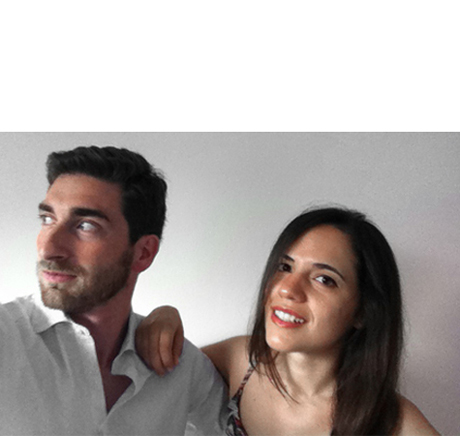 Phaidon recently published The Family Meal, a collection of recipes inspired by the dishes eaten by the staff of the legendary elBulli, four-time recipient of the World's Best Restaurant Award. Every day at 6pm, Ferran's team would stop what they were doing to sit down to eat a three-course dinner together - it became known as the 'family meal'.