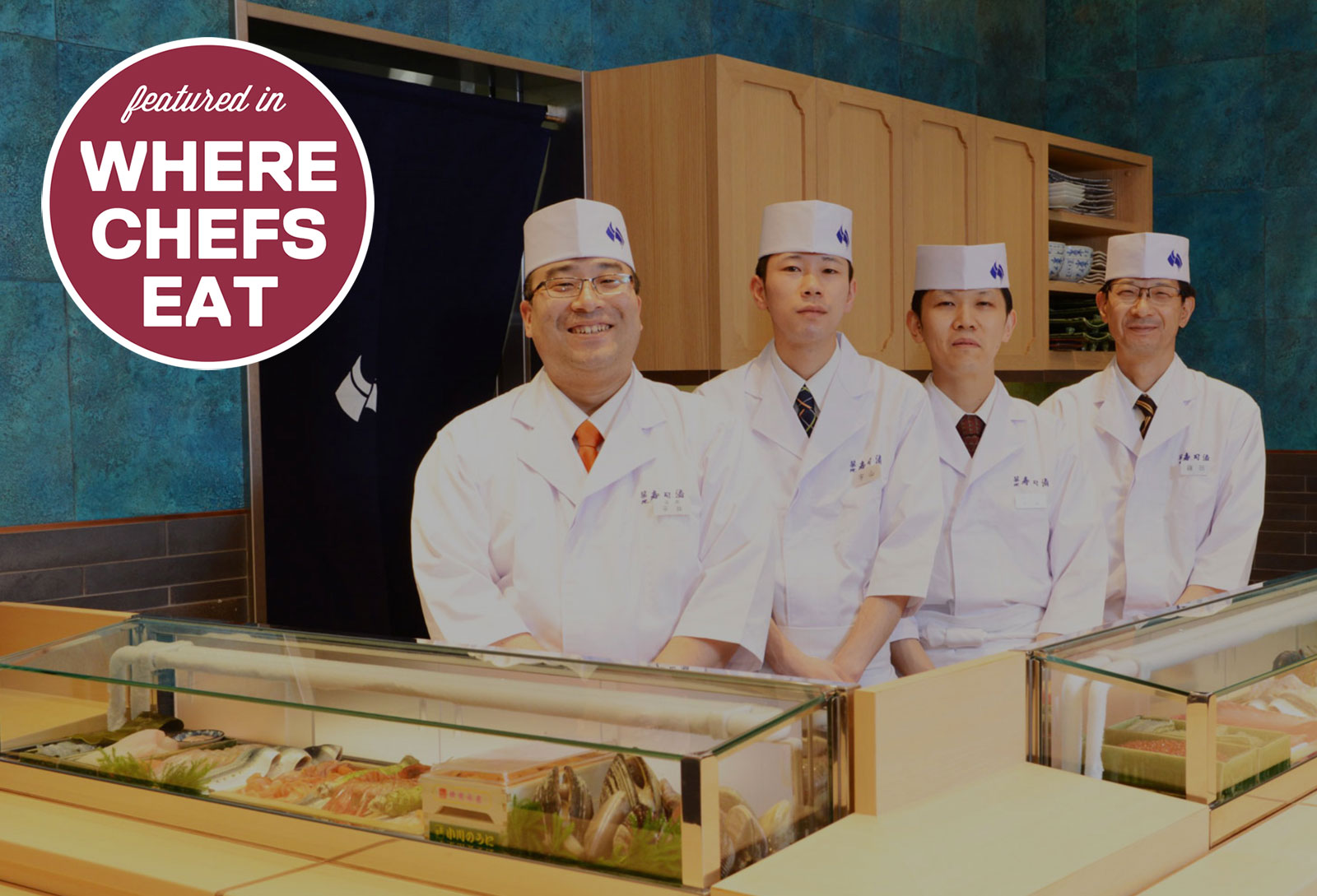 Tsukiji Sushisay - Where Chefs Eat in Tokyo when they want the best sushi in the city - for breakfast!
Tsukiji Fish Market is an overwhelming experience - our guide points you away from the lines to the best place
Tokyo's Tsukiji Fish Market can be a completely overwhelming experience. Everywhere you look, fish are laid out on the ground, or on tables, amid the hustle and bustle of determined buyers, out to get the best possible quality for their restaurants. Sushi restaurants abound and it's next to impossible for the unaccompanied visitor to know which one to choose. Luckily, the latest edition of our global restaurant guide Where Chefs Eat has some illuminating advice on the matter.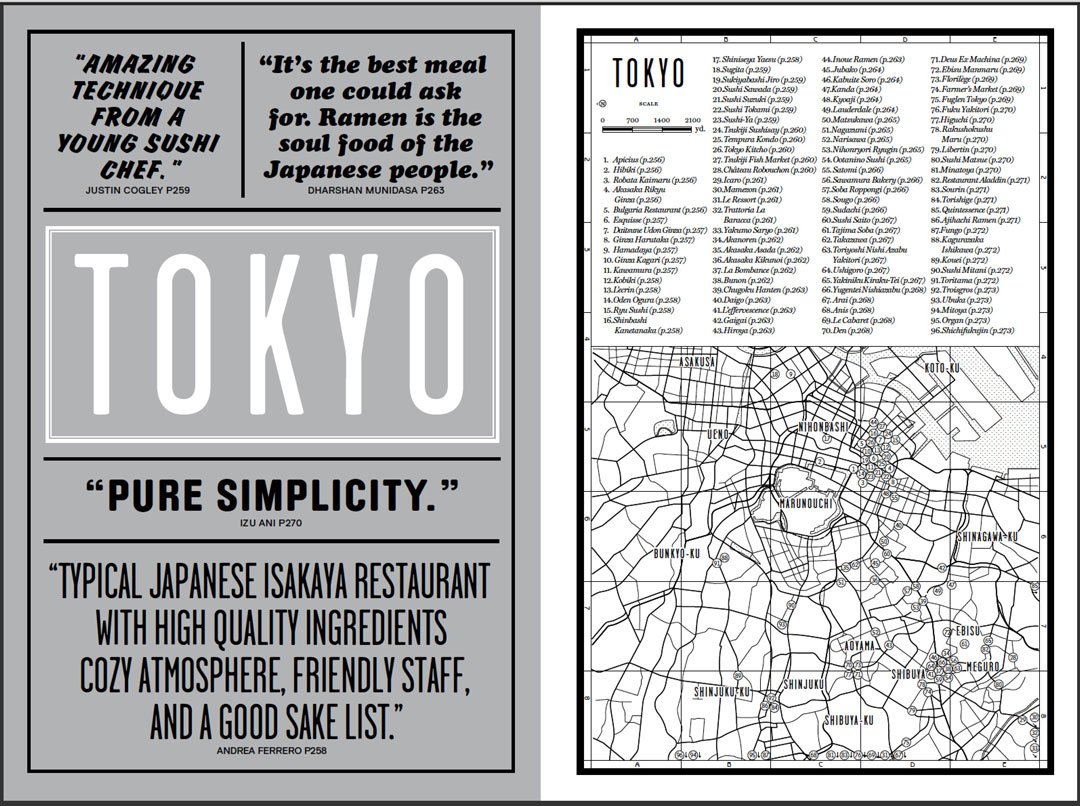 "Sushi Dai may be the darling of tourists who clamour for a taste of market-fresh sushi at Tsukiji market but the relentlessly long line can be quite a put-off, which is why foodies in-the-know sniff their way to the Sushisay sushi-ya with not one, but two outlets located a stone's throw from each other at the outer market."
The guide even has a few clues to offer as to when to visit. "The best time to savour the season's freshest catch draped over a parcel of vinegared rice is at breakfast or for an early lunch. If you know exactly what sushi you want, pick from the a la carte menu, which is available in English with pictures. Or just sit back and enjoy the omakase (chef's choice) set, washed down with a cup of sake."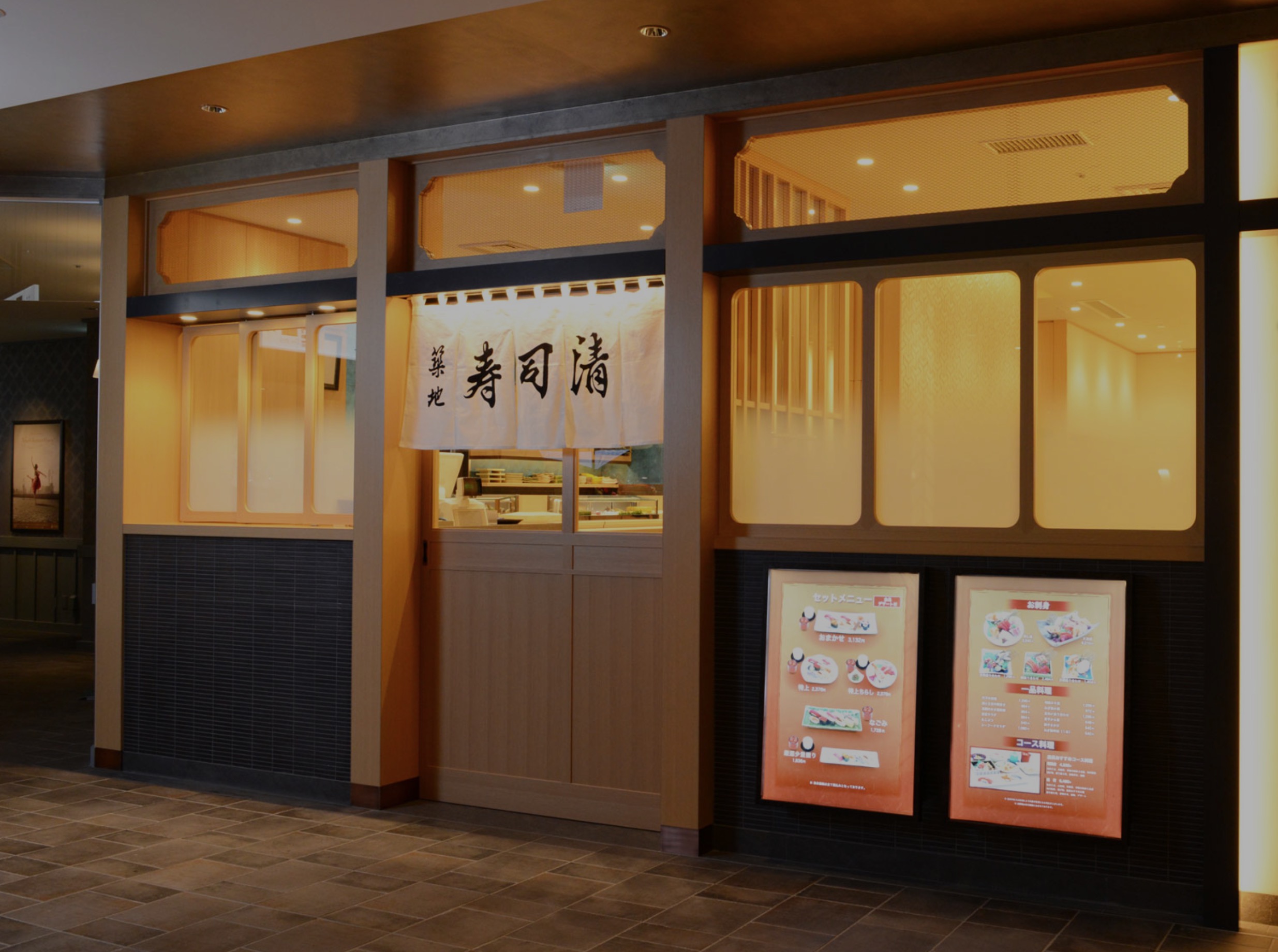 Federico Heinzmann, executive chef at Park Hyatt Seoul and one of the chefs who recommended Tsukiji Sushisay in our new guide has breakfast there whenever he's buying. fresh produce. Sushi for breakfast? "Yes, sushi breakfast! When we go to Tsukiji market to visit suppliers, I just love to stop by this place. Just fresh fish with green tea - brilliant," he says in the guide.
Tsukiji Sushisay is just one of 4500 recommendations in our new guide on where to eat around the world from 650 chefs who make it their business to know what to eat where. And while the cover has changed, the idea behind Where Chefs Eat is exactly the same as it was when we published the very first edition back in 2012.
The premise is that the modern chef is a fantastic source of guaranteed good meal recommendations, from humble holes-in-the-wall - to the most luxurious places around - and every dining experience inbetween the two. And this time there are a third more recommendations than ever before.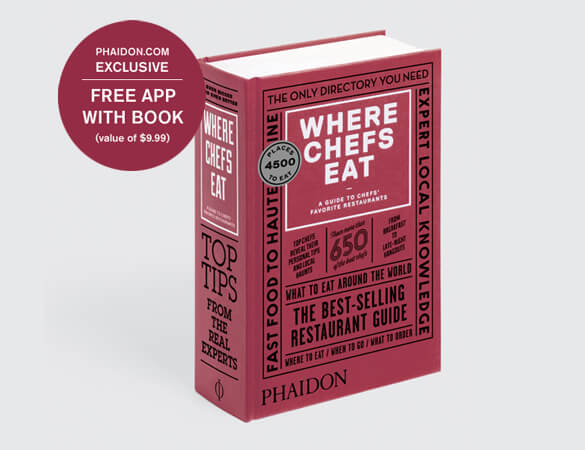 So whether you desire just a late-night snack from a burger van, a 400-year-old clam in an art-filled restaurant or a fabulously fashionable start to the day, you'll find it in Where Chefs Eat. 570 destinations. 70 countries. Across six continents. It's no idle boast to say that this edition has the most wide-ranging and eclectic set of listings we've ever researched and published.
We're only focusing on one restaurant per city in our Phaidon.com series but the book contains countless recommendations in each city around the world. We've also launched an app for this third edition which features all the places in the book in an on the go format for when you're out and about. Head into the store and snap up your guide to great eating now. And if you pre-order here you'll get the app free - but for a limited time only.