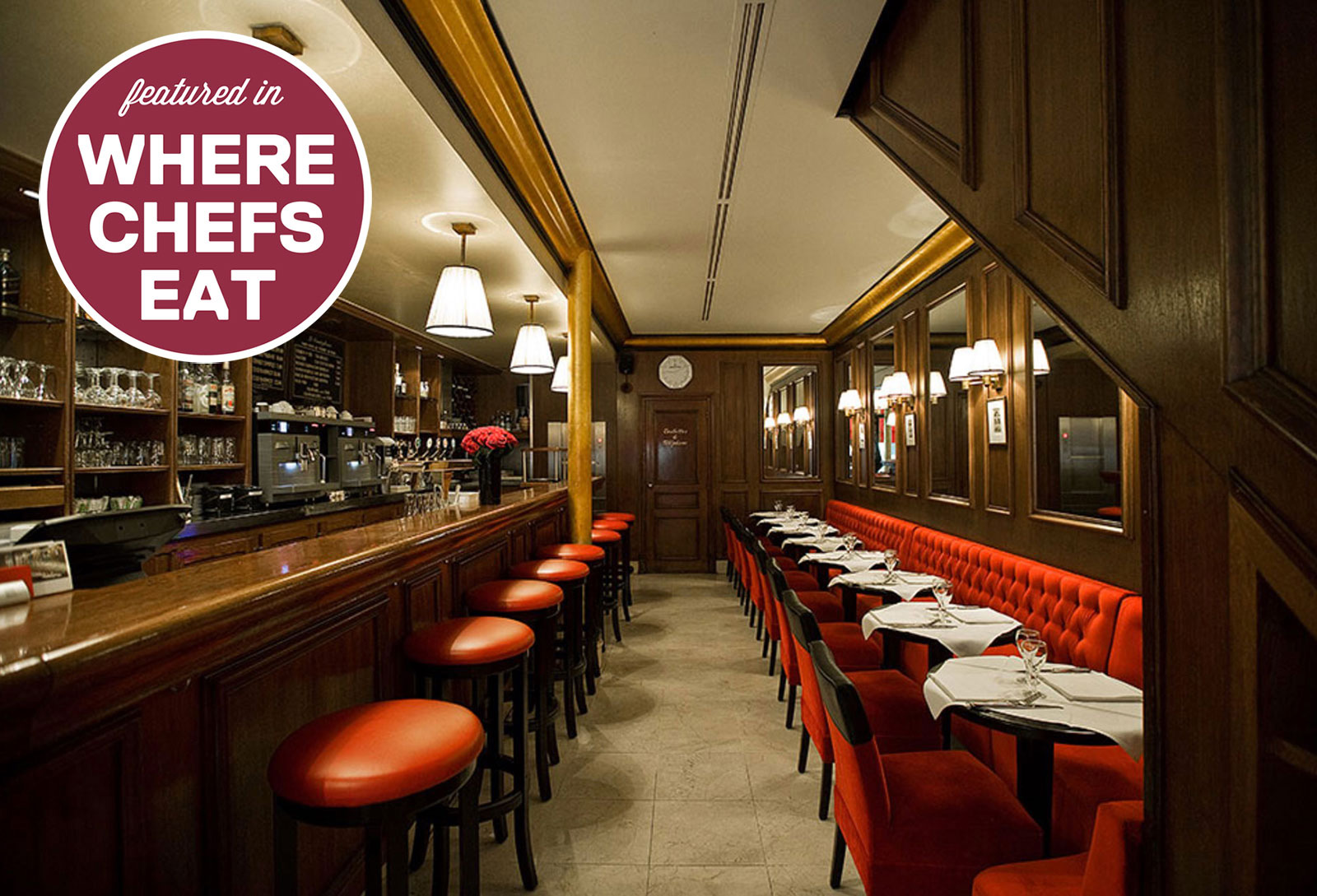 Le Castiglione Café - Where Chefs Eat in Paris when they fancy a fabulously fashionable start to the day
Ruairí de Blacam on where to enjoy a stylish early morning omelette and coffee at the counter
If you're lucky enough to work for a publisher that produces the best food books in the world you tend to hear about a new restaurant opening somewhere in the world pretty much every day. But however much we love to look for the new and exciting there's also an unexpected delight discovering a previously overlooked place that's seemingly been there all along.
Leafing through the latest edition of Where Chefs Eat this morning we came across some pretty cool recommendations of where to eat in Mexico City courtesy of Massimo Bottura, the best place to eat shrimp tacos in LA courtesy of Jessica Koslow and a late night recommendation from the legendary Magnus Nilsson just around the corner from we're writing this in North London. And we never knew.
So you can understand why we're over the moon to be launching the latest edition of our phenomenally successful global restaurant guide, Where Chefs Eat, on phaidon.com this week. While the colour of the cover has changed over the years, (the new one is a rather fetching grape), the idea behind the guide is exactly the same as it was when we published the very first edition of Where Chefs Eat back in 2012.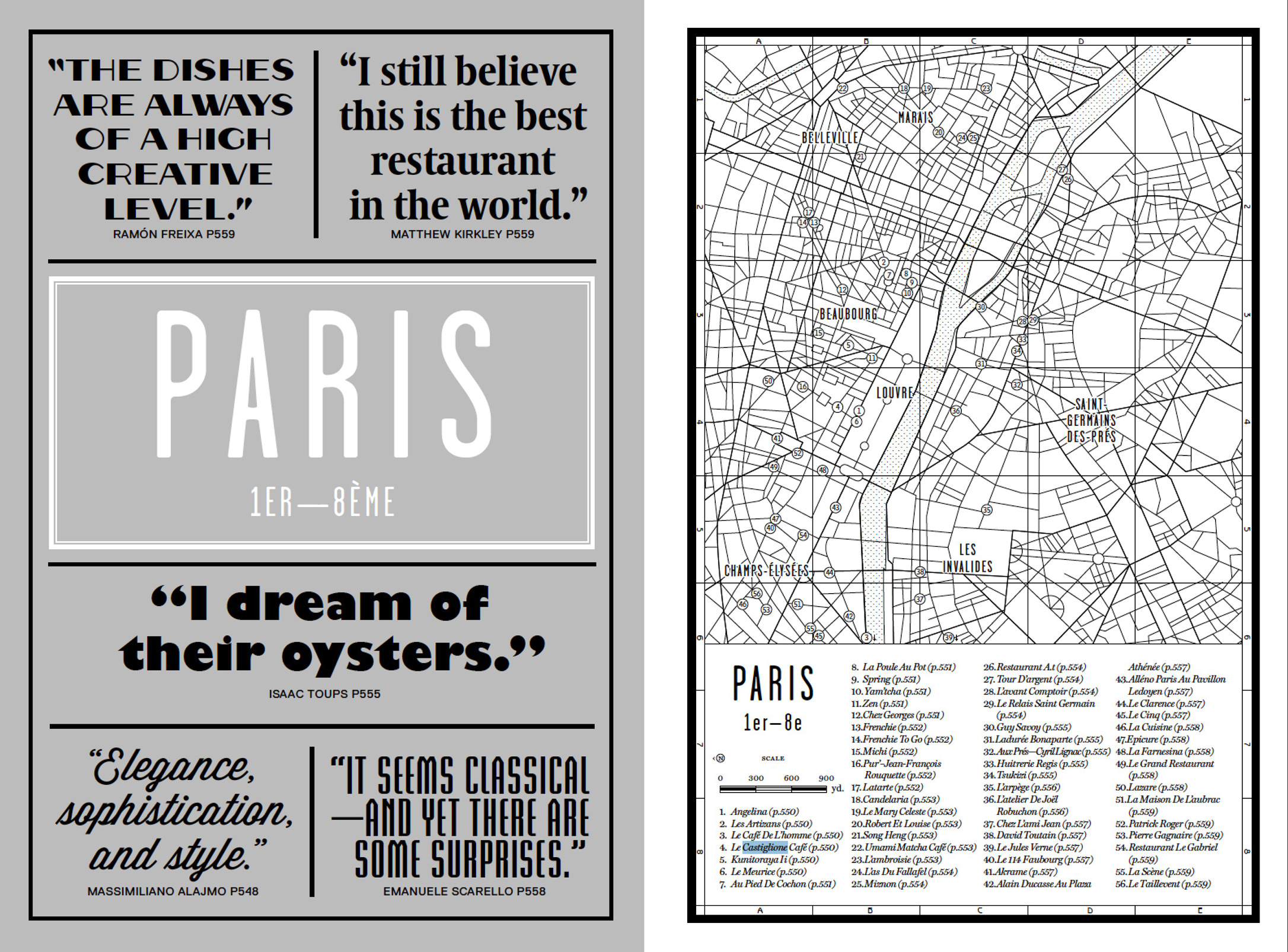 The premise is that the modern chef is a fantastic source of guaranteed good meal recommendations, from humble holes-in-the-wall - to the most luxurious places around (and every dining experience between the two).
For this third edition, we sat 653 chefs down and asked them what they liked to eat where in the world - a huge undertaking that has resulted in a massive 7043 recommendations - a third more than in any previous guide.
So whether it's just a late-night snack from a burger bar or an elaborate once-in-a-lifetime tasting menu experience with palette pleasing and suitably eye-wateringly expensive wines to match each course, you'll find it in Where Chefs Eat.
570 destinations. 70 countries. Across six continents. It's no boast to say that this edition has the most wide-ranging and eclectic set of listings we've ever come up with.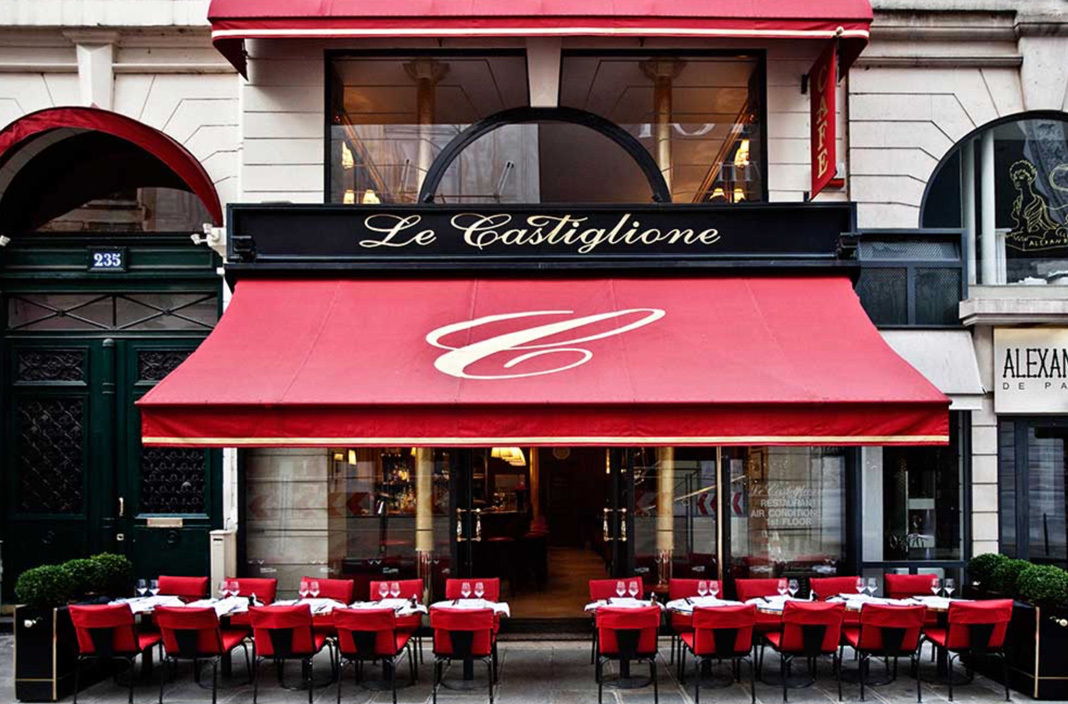 For Ruairí de Blacam, founder and chef of Inis Meáin Restaurant & Suites off the Galway coast in Ireland, there's one place he always tries to have breakfast when he's in Paris - Le Castiglione Café on the Rue Saint-Honoré.
"This café is just off Place Vendôme, so it can be a bit touristy, and the fashionistas like to be seen sitting outside smoking and sipping cappuccinos," he says in the guide. "However, it's quieter before 8am, when you can sit up at the counter and enjoy a perfect omelette with coffee, croissants and freshly squeezed orange juice in very pleasant surroundings."
We're only focusing on one restaurant per city in our Phaidon.com series but the book contains countless recommendations in each city around the world. We've also launched an app for this third edition which features all the places in the book in an on the go format for when you're out and about.
Check back on Friday to read about where chefs go when they're in Copenhagen and (whisper it) don't want to do Noma. Head into the store and snap up your guide to great eating now. And if you pre-order here you'll get the app free - but for a limited time only.