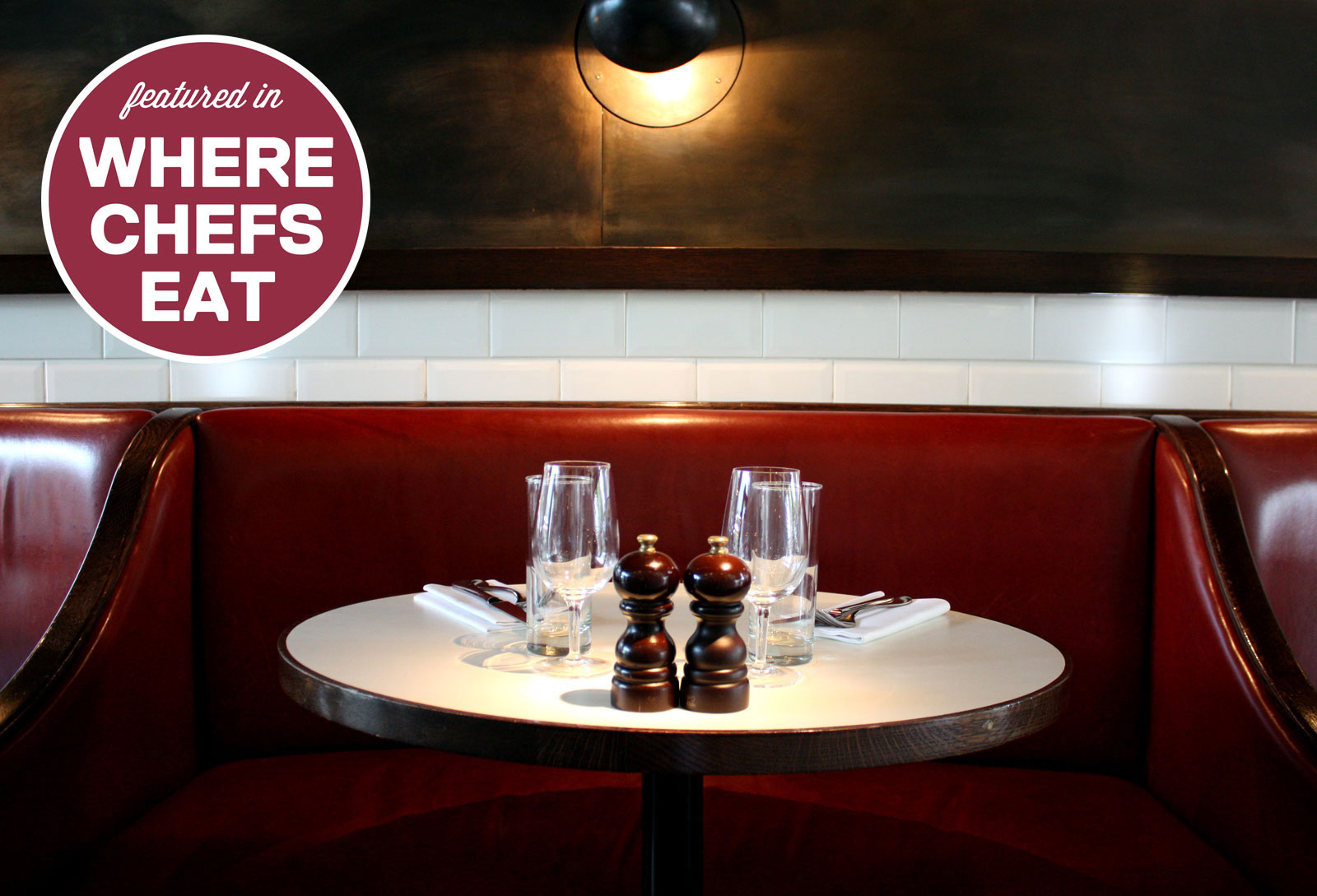 Hereford Road - Where Chefs Eat in London when they want gutsy, no-nonsense cooking (in a Victorian Butcher's shop)
Fans of wrought iron and farm-to-table food should head to this gem between Notting Hill and Bayswater
Want to know which bagel Daniel Humm thinks is best at Black Seed Bagels in NYC? Or why Yotam Ottolenghi's go-to-place for dim sum is Imperial China in London? Or maybe what Virgilio Martinez eats when he's at Isolina in Lima? Then boy do we have the book for you.
We're over the moon to be launching the latest edition of our phenomenally successful global restaurant guide, Where Chefs Eat, on phaidon.com this week.
While the colour of the cover has changed over the years, (the new one is a rather fetching radish colour), the idea behind the guide is exactly the same as it was when we published the very first edition of Where Chefs Eat back in 2012.
The premise is that the modern chef is a fantastic source of guaranteed good meal recommendations, from humble holes-in-the-wall - to the most luxurious places around (and every dining experience between the two).
For this third edition, we sat 653 chefs down and asked them what they liked to eat where in the world - a huge undertaking that has resulted in a massive 7043 recommendations - a third more than in any previous guide.
So whether it's just a late-night snack from a burger bar or an elaborate once-in-a-lifetime tasting menu experience with palette pleasing and suitably eye-wateringly expensive wines to match each course, you'll find it in Where Chefs Eat.
570 destinations. 70 countries. Across six continents. It's no boast to say that this edition has the most wide-ranging and eclectic set of listings we've ever come up with.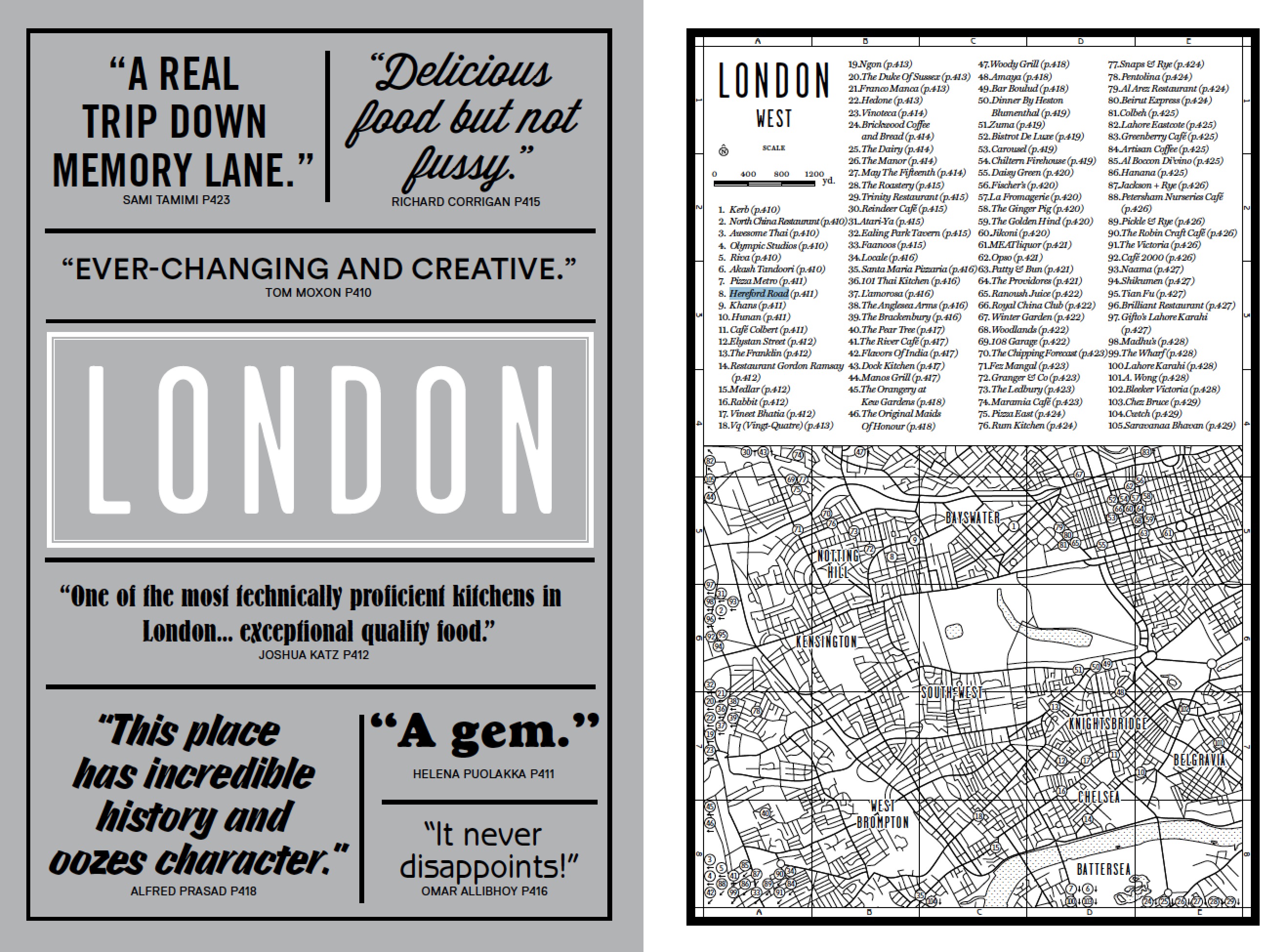 We kick off our online series in London today with Tom Pemberton's Hereford Road restaurant. Nestling on, (where else) Hereford Road, in-between Bayswater and Notting Hill, the restaurant was founded 10 years ago by Pemberton, formerly head chef of St. John Bread & Wine in Clerkenwell.
Hereford Road's gutsy, no-nonsense cooking, built around British seasonal ingredients, is recommended in the local favourite and regular neighbourhood sections of Where Chefs Eat by no less than four different chefs including: Henry Harris, Thomasina Miers, Tania Steytler and Helena Puolakka, the Executive Head Chef at Aster in Victoria, who loves if for what she calls its "Simple, honest, super seasonal English cooking. Helena refers to it in Where Chefs Eat as "a gem".
The restaurant is housed in a Victorian butcher's shop with an open kitchen in the window where the counter would have been and wrought ironwork on the ceiling above the red-leather upholstered loveseats. The daily-changing menu delivers perfect simplicity, from whole fish and helpings of offal to bowls of rice pudding and jam (jelly). "The set lunch remains one of London's great bargains," according to the guide. If you want upmarket eats in a characteristic setting in West London it's a great place.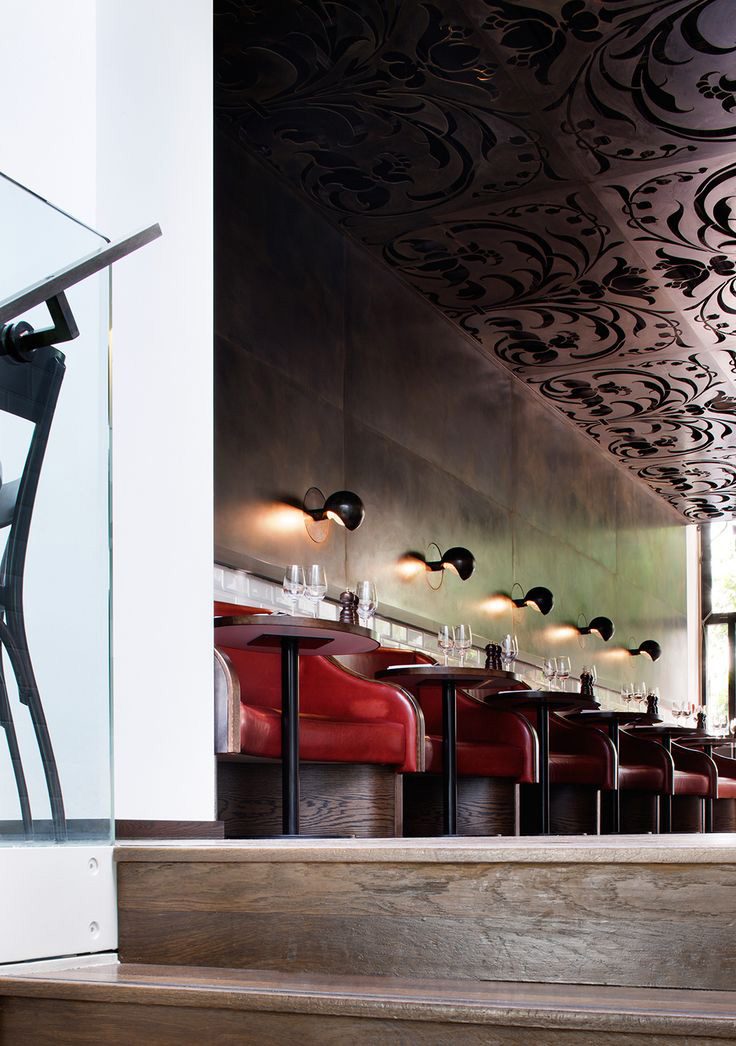 We're only focusing on one restaurant per city in our Phaidon.com series but the book contains countless recommendations in each city around the world. We've also launched an app for this third edition which features all the places in the book in an on the go format for when you're out and about.
Check back on Wednesday to find out Where Chefs Eat a fashionable breakfast in Paris and again on Friday to read about where they go when they're in Copenhagen and (whisper it) don't want to do Noma! Head into the store and snap up your guide to great eating now. And if you pre-order here you'll get the app free - but for a limited time only.