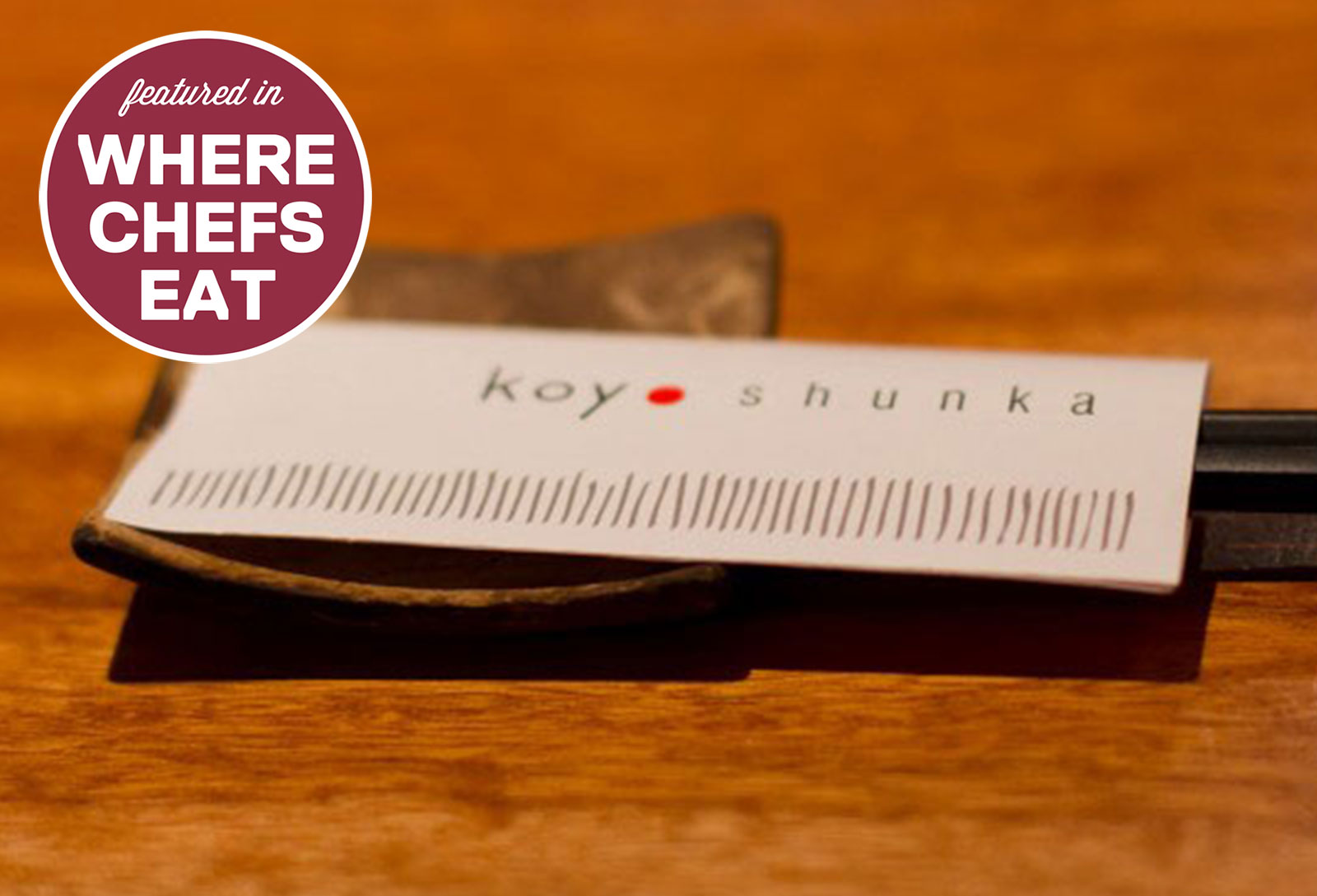 Koy Shunka  - Where Chefs Eat in Barcelona when nothing but sushi in gothic surroundings will suffice
The kind of precisely beautiful omakase - more common 6,000 miles away - feels right at home here...
One of the great things about eating in a Japanese restaurant is the sense you get, soon after sitting down and exhaling, that all is suddenly right with the world. Everything is in its place - and that place is elegant, pristine and orderly.
Yet we often hanker for a little of the scruffed up as much as the scrubbed up. Koy Shunka, in Barcelona, is a Japanese restaurant that manages to mix the two.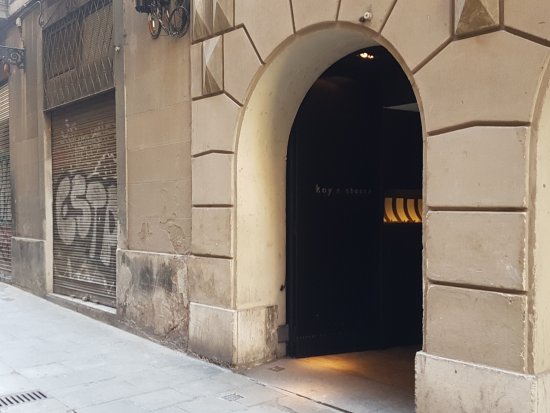 Inside it's as you'd expect - a very 21st century dining experience - simple bleached wood and warm grey stone. Outside however, European history weighs in in the form of the gothic arches and architecture of its surroundings.
Indeed, as the third edition of our global best selling restaurant guide Where Chefs Eat points out: the narrow, low-ceilinged vaults of the Barri Gòtic could almost have been made to house sushi bars.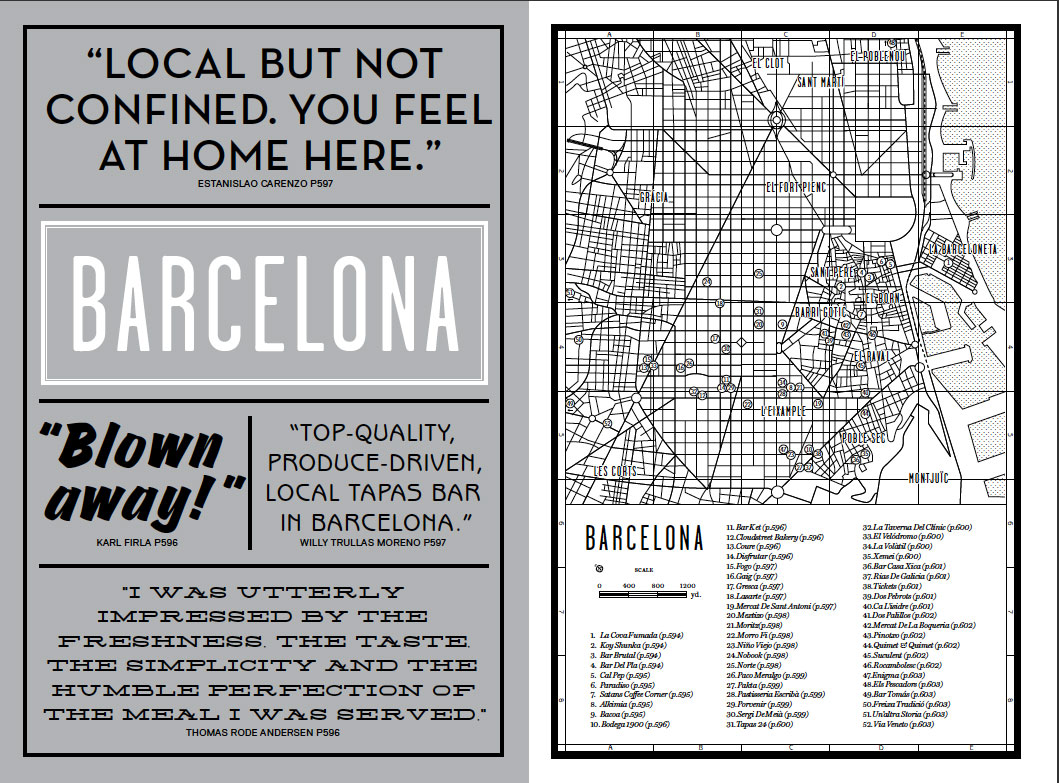 Koy Shunka feels right at home here despite serving the kind of precisely beautiful omakase (a menu chosen by the chef) more common 6,000 miles away.
Born in Toyota, Japan, in 1972, educated at a young age in the art of Japanese cuisine at his father's restaurant (Nobu), founder and chef Hideki Matsuhisa worked in a number of restaurants before heading to Barcelona in 1997.
He's been co-owner of Shunka (which means seasonal flavour) since 2001, and opened Koy Shunka (which means intense seasonal flavour') in 2008. It was awarded its first Michelin Star in 2013.
As the guide points out: Matsuhisa's work is, despite appearances, distinctly of Barcelona - ingredients such as white asparagus from Gava or eel from Delta del Ebro are simply the best available, and though they are given the Japanese treatment, they showcase the region's producers as well as any traditional Catalan joint you could think of. Service, too, is a perfect marriage of Japanese hospitality and Catalan warmth.
Venezuelan restaurateur Eduardo Moreno is one of many chefs who recommended it in the guide saying, "the produce is its main selling point: perfect cuts and perfectly cooked, a purity and simplicity that result in unique, unforgettable dishes."
It's just one of a truly staggering 7043 recommendations in the latest edition of our phenomenally successful global restaurant guide, Where Chefs Eat. While the colour of the cover has changed over the years, (the new one is a rather fetching radish colour), the idea behind the guide is exactly the same as it was when we published the very first edition of Where Chefs Eat back in 2012.
The premise is that the modern chef is a fantastic source of guaranteed good meal recommendations, from humble holes-in-the-wall - to the most luxurious places around - and every dining experience inbetween the two.
For this third edition, we sat 653 chefs down and asked them what they liked to eat where in the world - a huge undertaking that has resulted in those 7043 recommendations - a third more than in any previous guide.
So whether it's just a late-night snack from a burger bar or an elaborate once-in-a-lifetime tasting menu experience with palette-pleasing, bank-balance-battering wines to match each course, you'll find it in Where Chefs Eat.
570 destinations. 70 countries. Across six continents. It's no boast to say that this edition has the most wide-ranging and eclectic set of listings we've ever come up with.
We're only focusing on one restaurant per city in our Phaidon.com series but the book contains countless recommendations in each city around the world. We've also launched an app for this third edition which features all the places in the book in an on the go format for when you're out and about. Head into the store and snap up your guide to great eating now. And if you pre-order here you'll get the app free - but for a limited time only.