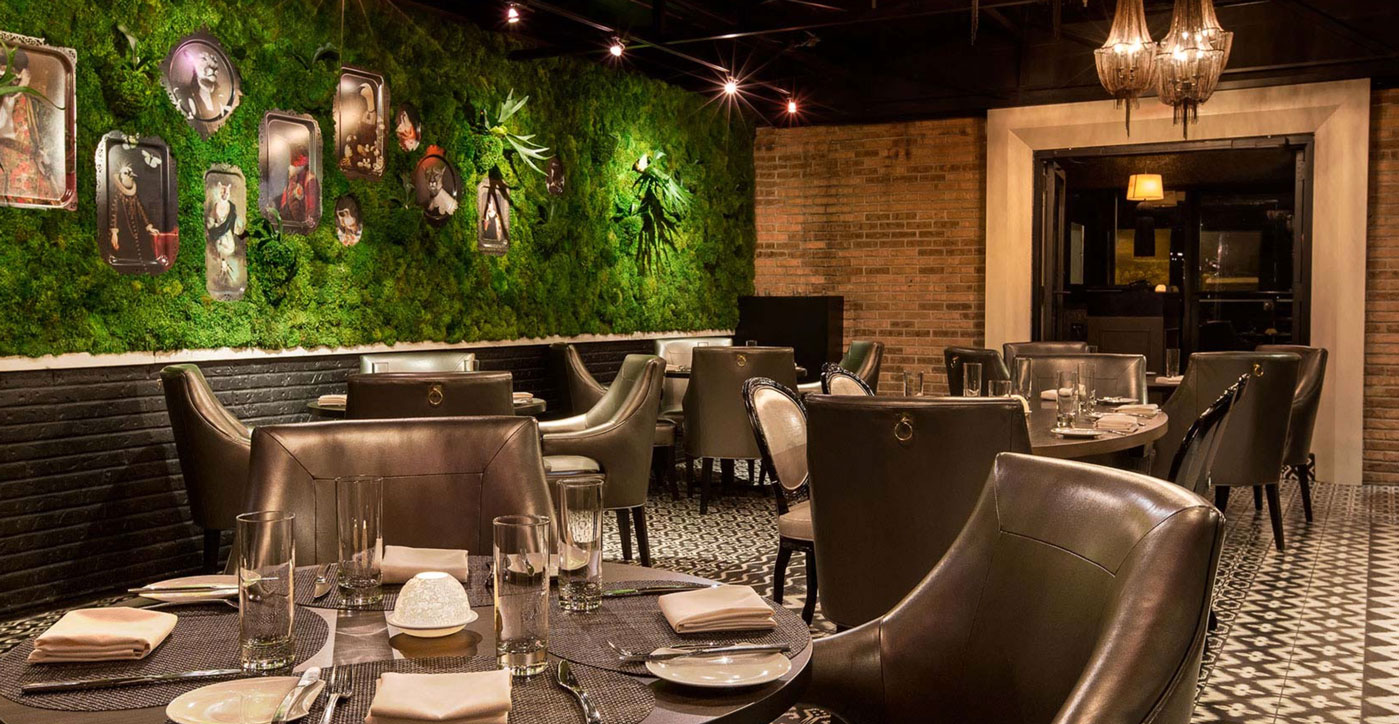 Boka - Where Chefs Eat in Chicago when they want a backdrop of North Carolina moss and living staghorn ferns
Kevin Boehm and Rob Katz's Chicago place is a great mix of elegant and quirky - and that goes for the food too
When Massimo Bottura was on his no food waste tour of the US, late last year, he chose the restaurant Boka in Chicago's Lincoln Park district to hold a dinner made from food many people would consign to the dumper. It was an unusual and innovative menu, featuring cod skin and belly, carrot and bread mushroom risotto meatballs and banana peel.
But this restaurant is no slouch - even when Massimo's not around. The name is a combination of those of its founders, Kevin Boehm and Rob Katz though Boka has made a name for itself since it opened in 2003, and continues to dazzle diners and food critics in the windy city.
The Modern American Cuisine in this high end Chicago restaurant is highlighted in the latest edition of our global food guide Where Chefs Eat for its mix of elegance and quirkiness - a combination that extends to the interior which features a mood wall of North Carolina moss and living staghorn ferns.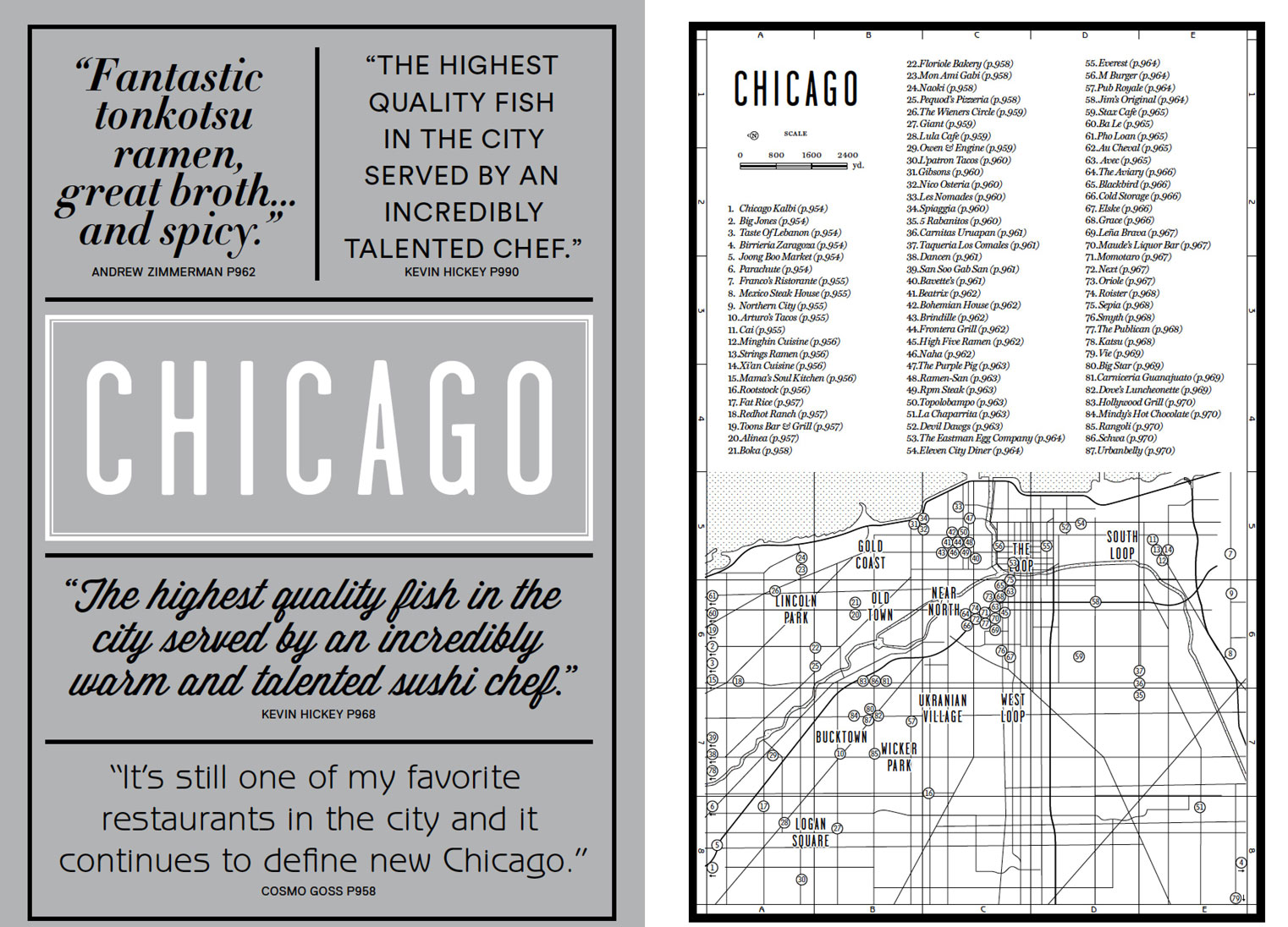 "The food is great and simple - it's not trying to be anything it's not," says Chicago publican Cosmo Goss. "It's one of my favourite restaurants in the city and continues to define new Chicago."
All the modern American dishes listed on the menu of this one-Michelin star restaurant sound elegant, appetizing and a little quirky - you might find roasted Spanish octopus with fennel and kumquat, roasted dry-aged duck with foie gras sausage and rhubarb, or mouth-watering desserts such as grilled pineapple with fernet and butterscotch.
Quite unusually, there's also a rich selection of hand selected teas to accompany your meal (including magnolia blossom oolong and Sicilian blood orange green).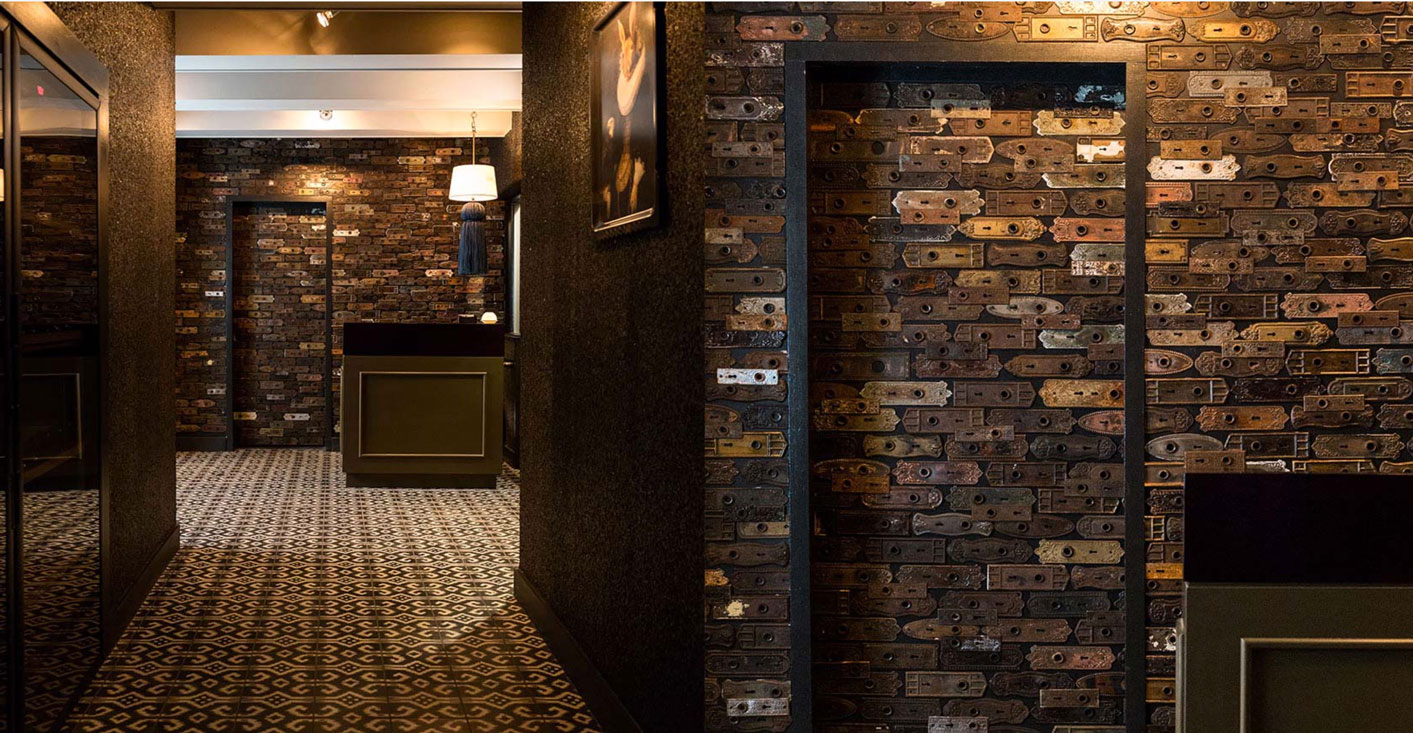 Boka is just one of 4500 recommendations in our new guide on where to eat around the world from 650 chefs who make it their business to know what to eat where. And while the cover has changed, the idea behind Where Chefs Eat is exactly the same as it was when we published the very first edition back in 2012.
The premise is that the modern chef is a fantastic source of guaranteed good meal recommendations, from humble holes-in-the-wall - to the most luxurious places around - and every dining experience inbetween the two. And this time there are a third more recommendations than ever before.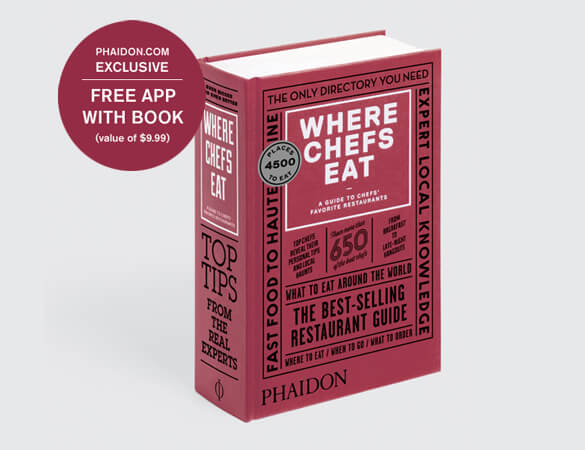 So whether you desire just a late-night snack from a burger van, a 400-year-old clam in an art-filled restaurant or a fabulously fashionable start to the day, you'll find it in Where Chefs Eat. 570 destinations. 70 countries. Across six continents. It's no idle boast to say that this edition has the most wide-ranging and eclectic set of listings we've ever researched and published.
We're only focusing on one restaurant per city in our Phaidon.com series but the book contains countless recommendations in each city around the world. We've also launched an app for this third edition which features all the places in the book in an on the go format for when you're out and about. Head into the store and snap up your guide to great eating now. And if you pre-order here you'll get the app free - but for a limited time only.