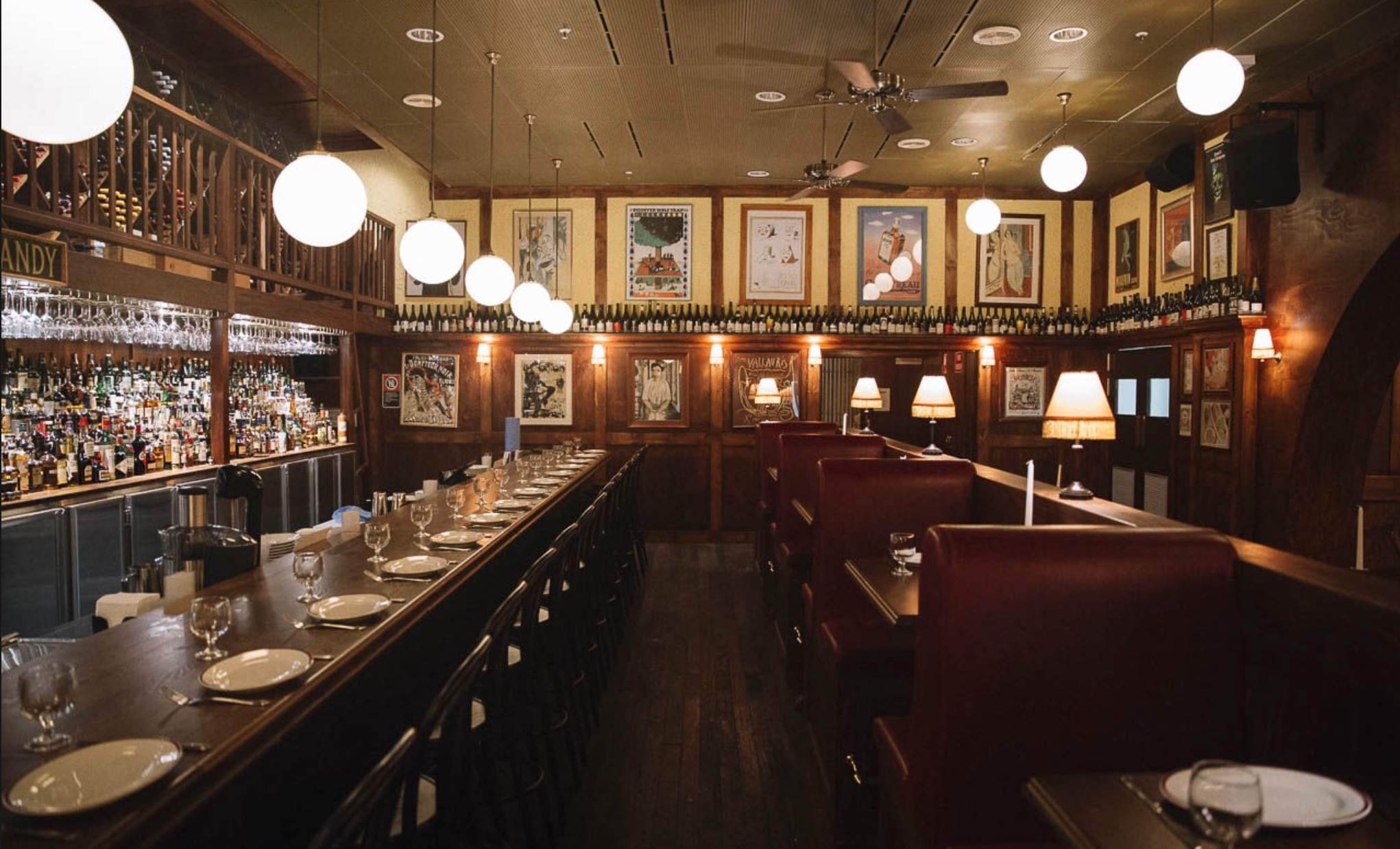 Restaurant Hubert - Where Chefs Eat in Sydney (when they would really rather be in 1920s Paris)
Classic cocktails and a broad wine list complement traditional and contemporary interpretations of Gallic dishes
Once upon a time we could only rely on the movies to pluck us out of our daily existence and deposit us in some other, better, time or place. However, as dining experiences grow ever more sophisticated restaurants are increasingly providing a similar distraction. Consider, for instance, Hubert in Sydney, today's restaurant recommendation from our about to be published global restaurant guide Where Chefs Eat.
"Descending the wood-panelled staircase into this cavern of a restaurant, you feel as if you are going back in time to 1920s Paris," reads chef Analiese Gregory's recommendation in the third edition of our phenomenally successful guide. What's more, Hubert evidently provokes some deeper feelings in Analiese. "It is huge, grand, and unapologetically old-school French. For some reason it makes me want to be naughty," she says.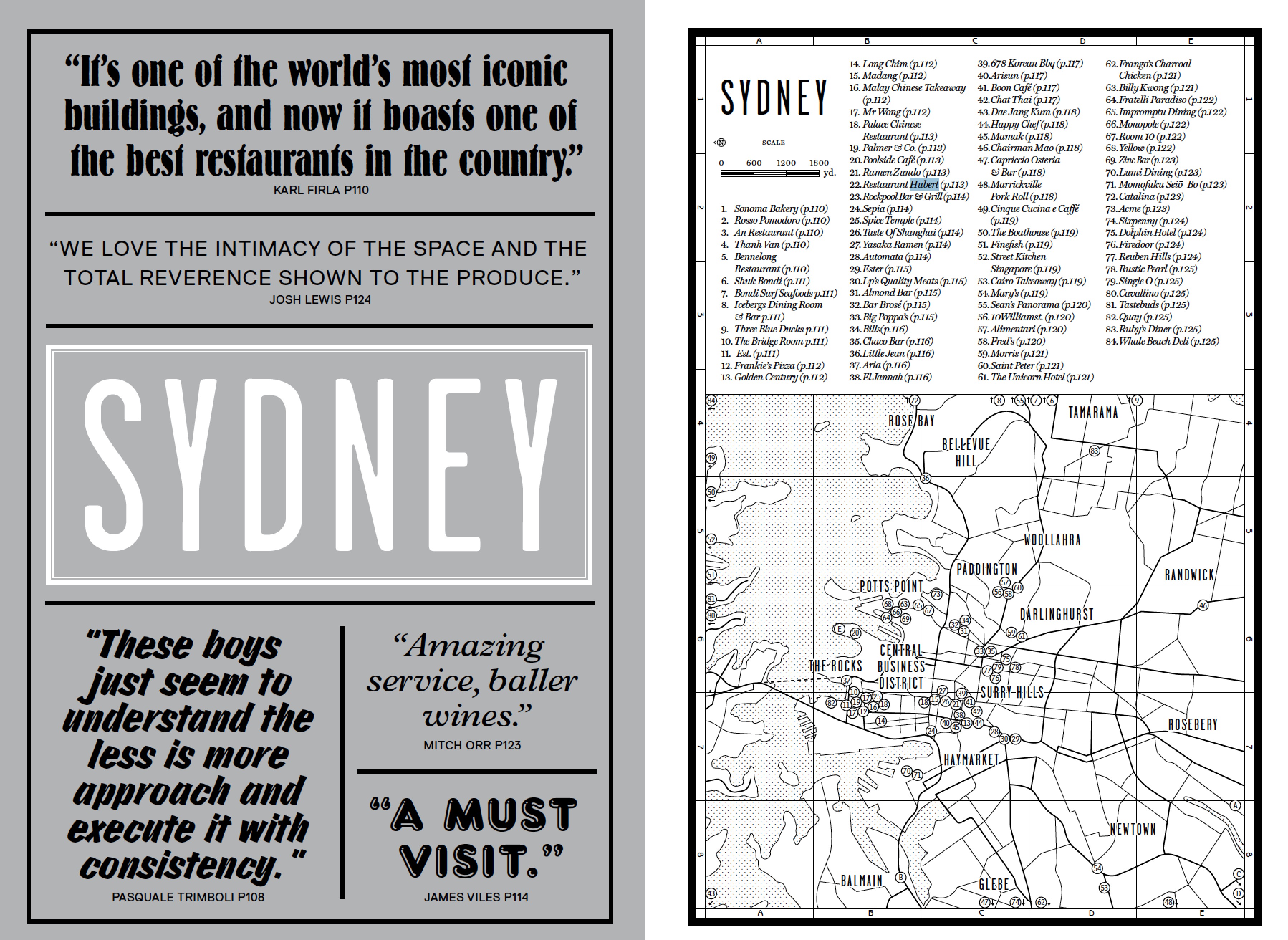 Hubert hit the (under)ground running in early 2016 and all of Sydney swooned. The first full-service restaurant for young-gun duo Anton Forte and Jason Scott (owners of Shady Pines Saloon, The Baxter Inn, and Frankie's Pizza) it's a cavernous but beautiful basement space theatrically furnished with red velvet drapes, burnished wood bars, and candlelit tables.
Where Chefs Eat reports that "classic cocktails and a broad wine list complement the French menu, populated by traditional Gallic dishes and impressive contemporary interpretations of them - like oeufs en gelée (here, a soft egg yolk and caviar set into bonito jelly) add a generous sense of old-world hospitality."
"Fickle Sydneysiders, who usually drop restaurants like worn-out lovers as soon as something shinier comes along are still in thrall," the guide adds.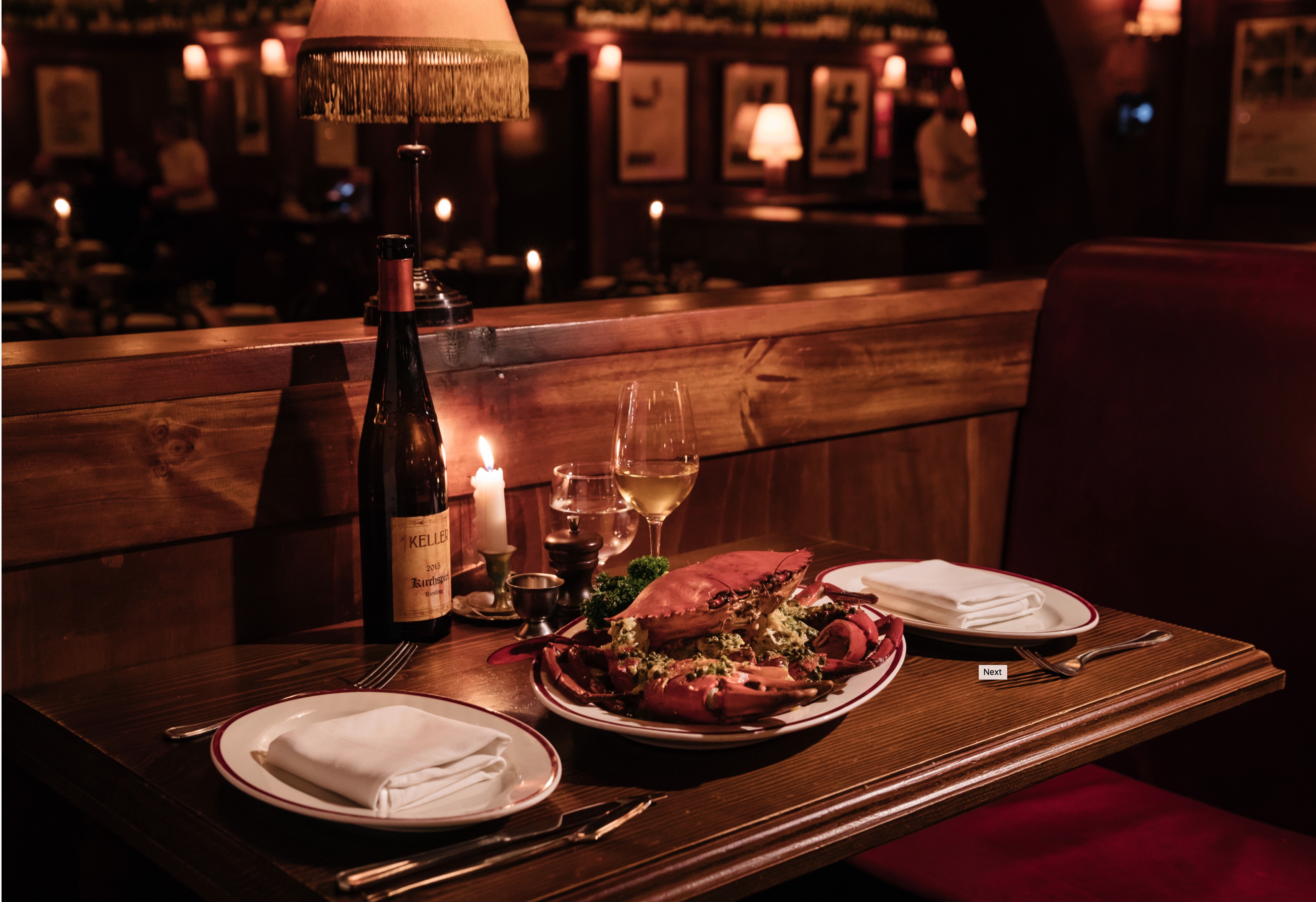 The idea behind Where Chefs Eat is exactly the same as it was when we published the very first edition back in 2012 - except that this time there are a third more recommendations than ever before.
The premise is that the modern chef is a fantastic source of guaranteed good meal recommendations, from humble holes-in-the-wall - to the most luxurious places around - and every dining experience inbetween the two.
So whether you desire just a late-night snack from a burger van, a 400-year-old clam in an art filled restaurant or a fabulously fashionable start to the day, you'll find it in Where Chefs Eat. 570 destinations. 70 countries. Across six continents. It's no idle boast to say that this edition has the most wide-ranging and eclectic set of listings we've ever researched and published.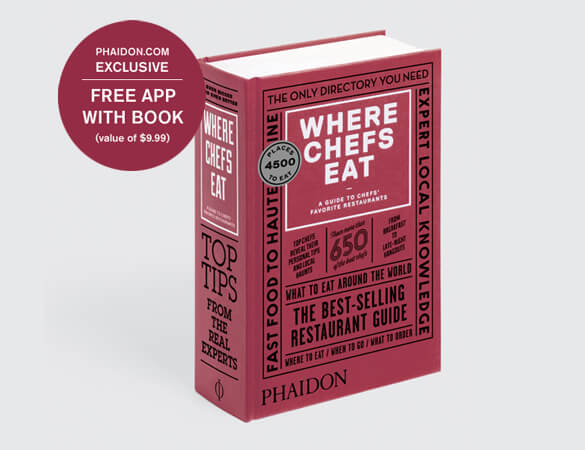 We're only focusing on one restaurant per city in our Phaidon.com series but the book contains countless recommendations in each city around the world. We've also launched an app for this third edition which features all the places in the book in an on the go format for when you're out and about. Head into the store and snap up your guide to great eating now. And if you pre-order here you'll get the app free - but for a limited time only.