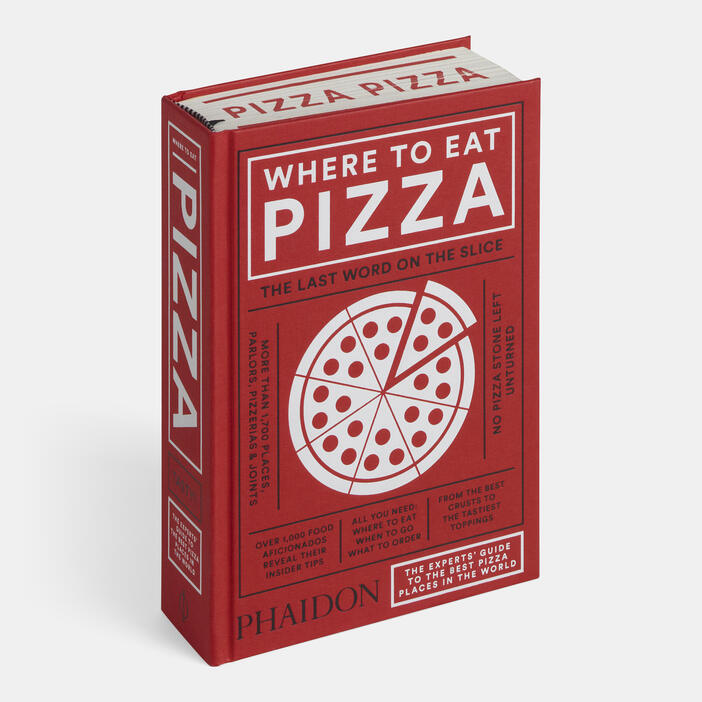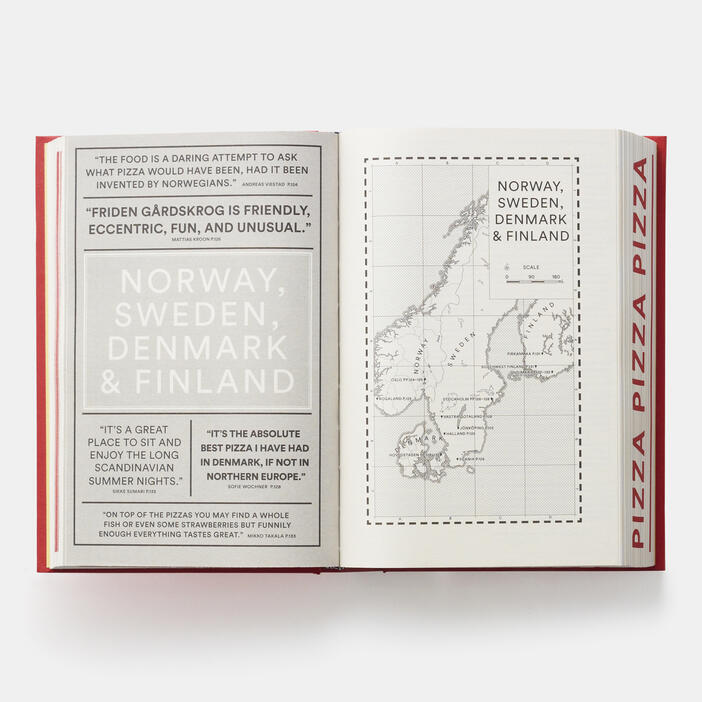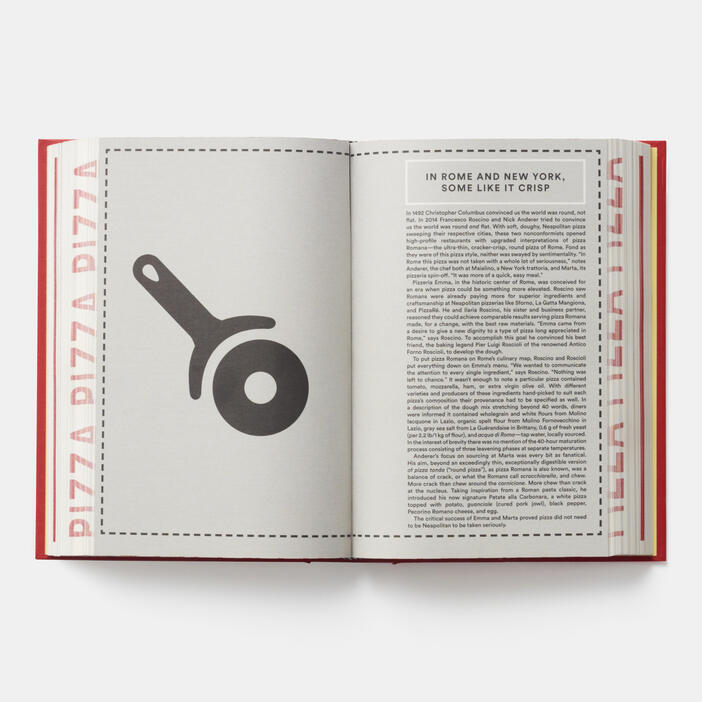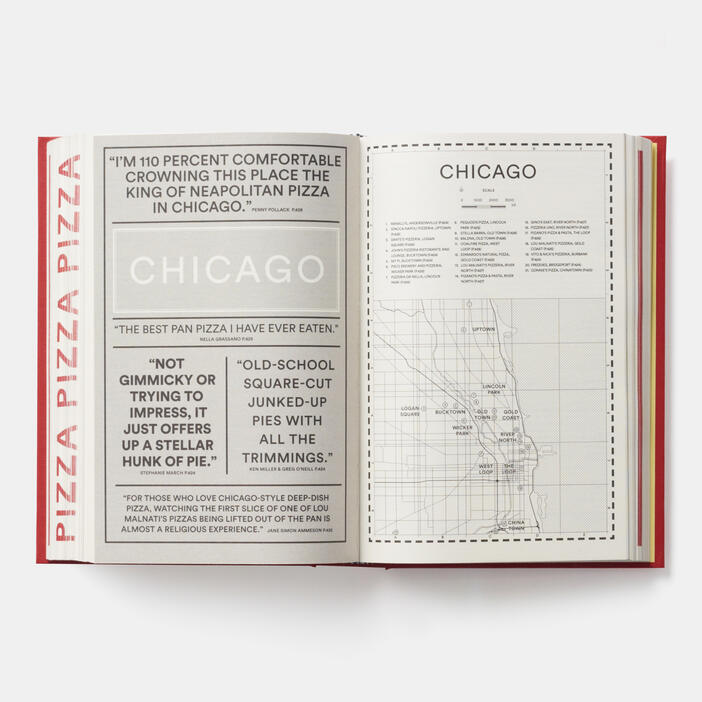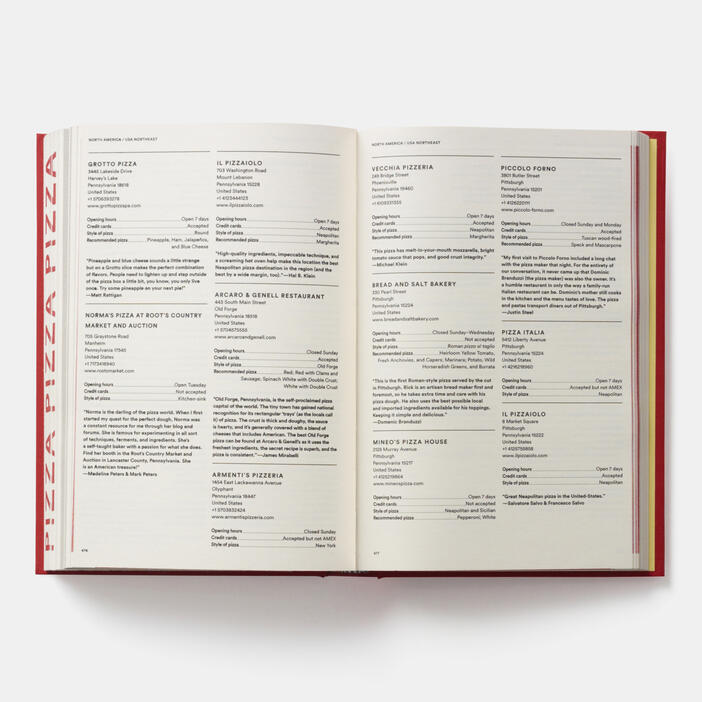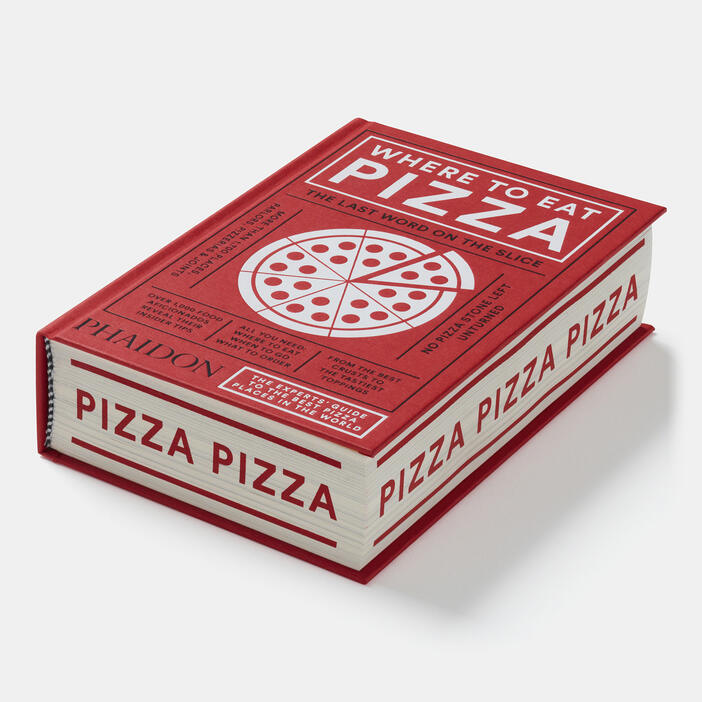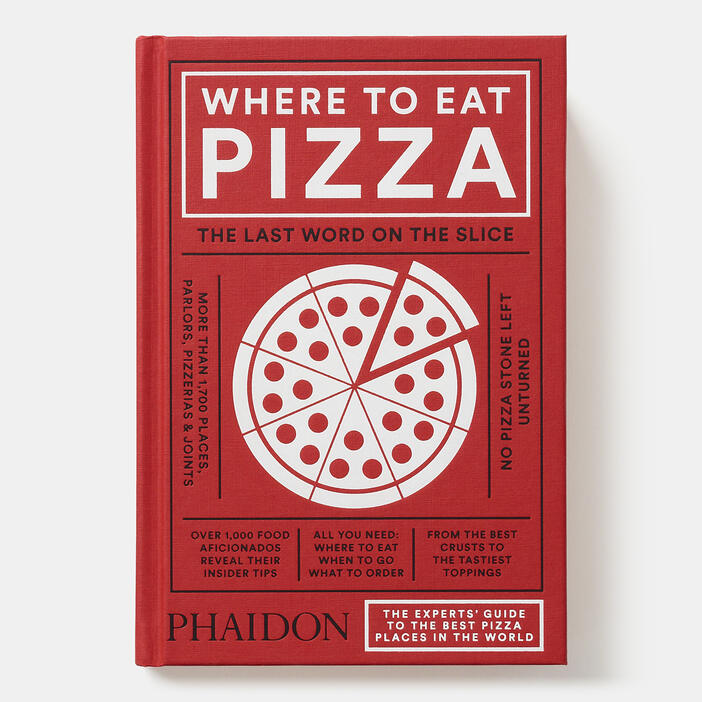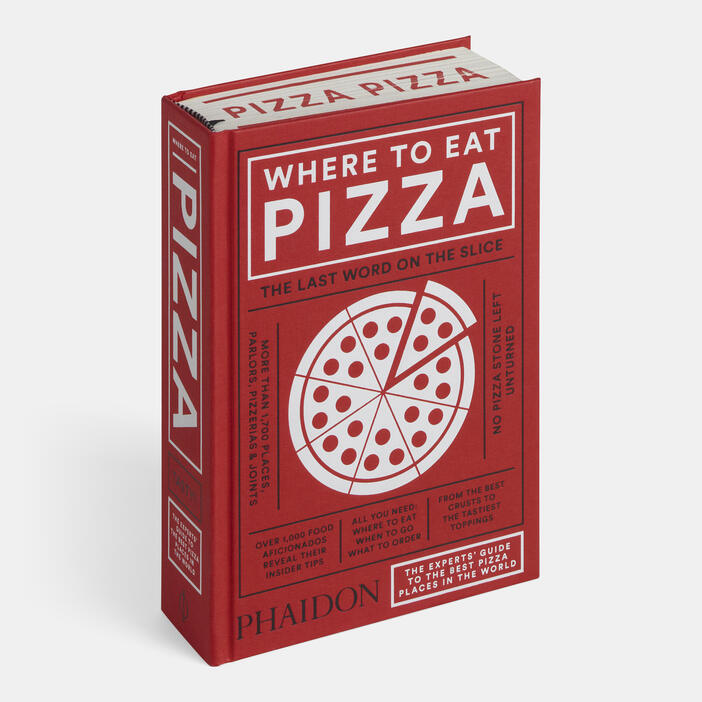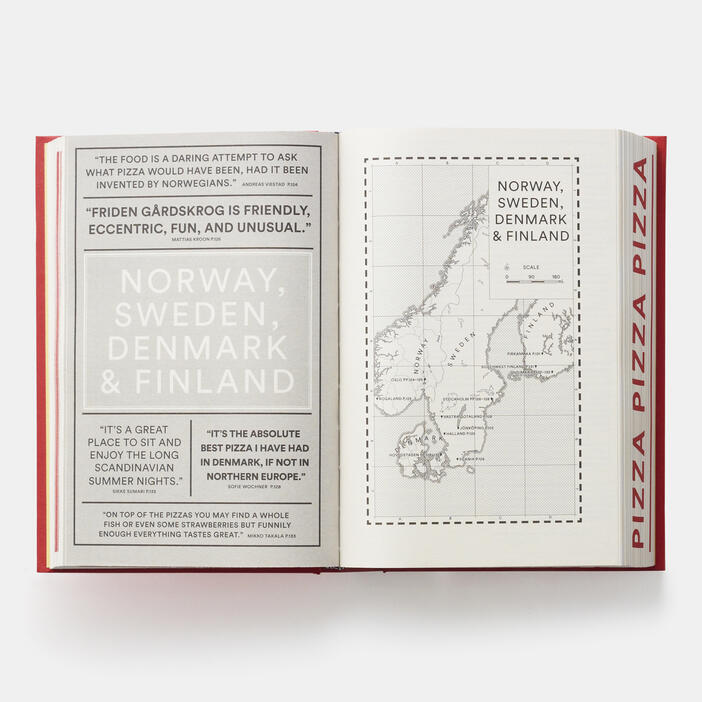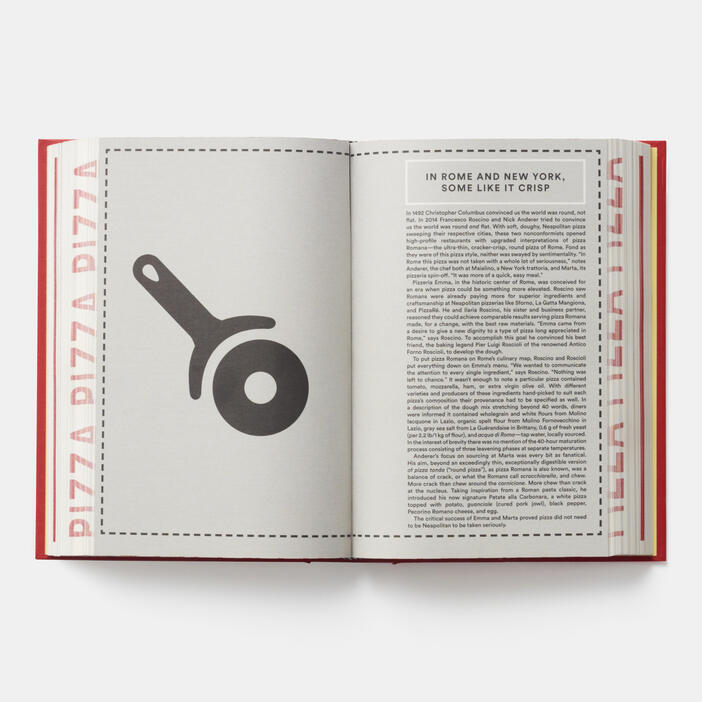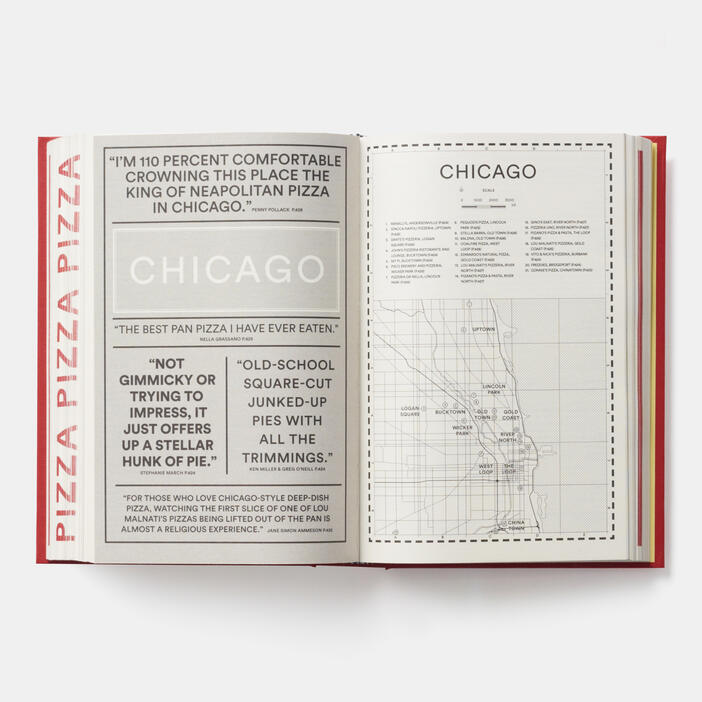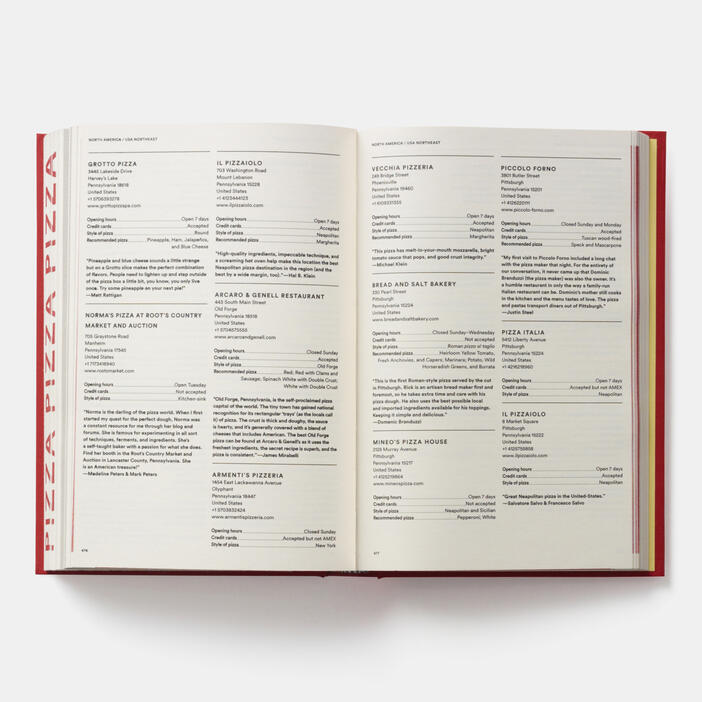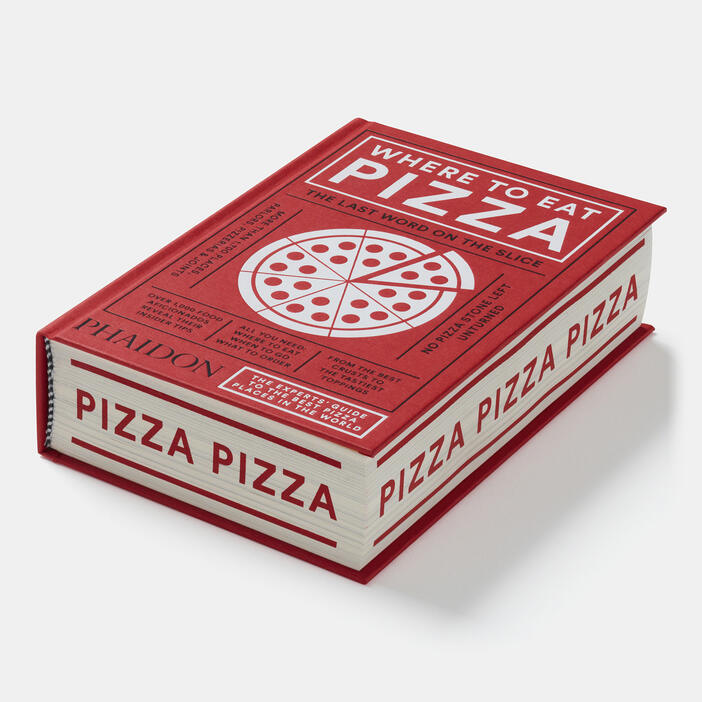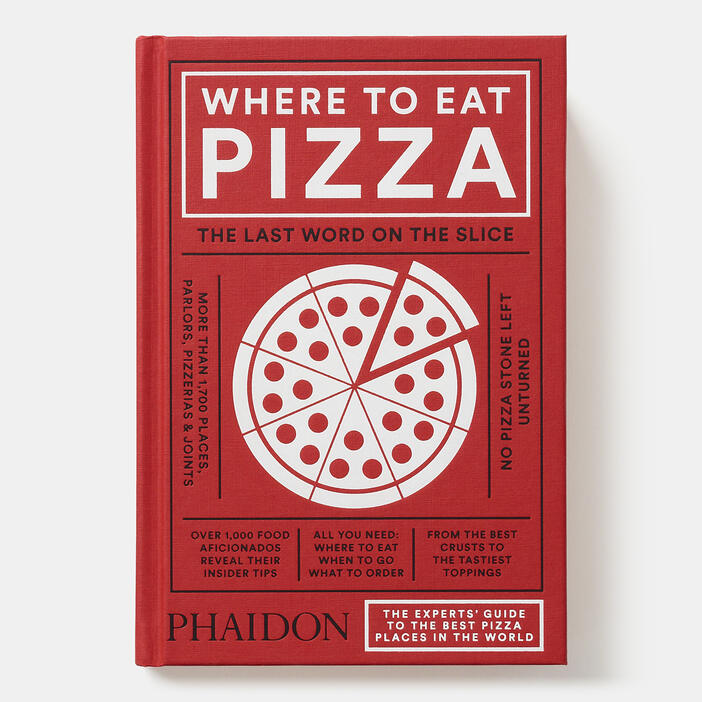 Where to Eat Pizza
Price AUD$39.95 Price CAD$35.00 Price £16.95 Price T29.95 Price USD$29.95 Price €24.95
Over 1,000 food experts and aficionados from around the world reveal their insider tips on finding a perfect slice of pizza
From the publishers of the bestselling Where Chefs Eat comes the next food-guide sensation on the most popular dish - pizza!
The world over, people want the inside scoop on where to get that ultimate slice of pizza. With quotes from chefs, critics, and industry experts, readers will learn about secret ingredients, special sauces, and the quest for the perfect crust. The guide includes detailed city maps, reviews, key information and honest comments from the people you'd expect to know.
Featuring more than 1,700 world-wide pizzerias, parlours, and pizza joints listed. All you need to know - where to go, when to go, and what to order.
Specifications:
Format: Hardback
Size: 203 × 137 mm (8 × 5 3/8 in)
Pages: 576 pp
Illustrations: 0 illustrations
ISBN: 9780714871165
Daniel Young is the London pop-up pioneer behind youngandfoodish.com and its BurgerMonday, PizzaTuesday and SpagWednesday event series. He established himself as a pizza authority while restaurant critic of The New York Daily News. 'He has,' wrote Ed Levine, the creator of Serious Eats, 'perfect pizza pitch.' He is the author of eight books, including The Paris Cafe Cookbook and Made in Marseille. He has written about food for The New York Times, The Los Angeles Times and The Guardian and was named Online Writer of the Year at the Fortnum & Mason Food and Drink Awards.
"...Gives readers the inside track on finding a good slice anywhere on the planet... [A] fun, practical guide."—The Wall Street Journal
"The ultimate guide to global pizza. We highly suggest you pick up a copy of this global pizza opus."—DiningOut Online
"The ultimate global guide to great pizza."—High Snobiety
"There is no bone-chilling trauma quite like arriving in a strange land with no idea where to score that blissful hit of wood-fired sourdough pizza. Thankfully the new Where To Eat Pizza book can point you in exactly the right direction."—Mr Hyde
"Every so often a book comes out that will genuinely improve your life. This is such a book. Just as the title promises, it's your definitive guide to where to get the best pizza - no matter where you are in the world. Did you know there's a very good margherita on offer in Moscow? Welcome to your new pizza bible."—ShortList
"Eat the best pizza (wherever you are). Compiled by 1,000 foodies, Where to Eat Pizza is a genius new book."—Stylist
"Everything you need to know from chefs, critics and experts to get the perfect slice wherever you are in the world."—Cool Material
"The ultimate guide to great pie."—Werd
"Pizza... is the fast food that unites the world."—Sunday Mirror
"Wonderful... Engaging... Where to Eat Pizza is a globetrotting extravaganza... As the book delights in telling us, wherever you might be in the world the pizza experience will always offer something new. A great book."—AGA Living
"Never eat a bad pizza again."—Borsen
"If your life feels like one long journey and quest to find the most amazing pizza in the world - this new book should serve as your indispensable guide."—Fine Dining Lovers
"There are two kinds of books in this world: those everyone ought to read, and those that you must own. Phaidon's latest launch, Where To Eat Pizza, is both."—Wallpaper.com
"STUNNING!"—The Daily Meal
"Pick up a copy to find the best pizzerias at home or away" —Sainsbury's Magazine
"Find out where to grab a pizza the action... Full of interesting nuggets that elevate it from being just another workaday where-to guide... It's certainly comprehensive but what marks it out is the passion and knowledge of the experts/obsessives who compiled it." —RedHanded
"As pizza bibles go, it can't be topped." —Sharp Magazine
"The ultimate must-have guide for any pizza lover... An adventure map, of sorts, with detailed city maps, key information, and educated, in-depth commentary that makes the hunt for the perfect slice even more fun."—goop
"The ultimate book about pizza."—PureWow
"Where to find the best pizza is a never-ending, emotional debate, but... Where to Eat Pizza, can make it a bit easier. More than 1,000 food experts and pizza fans from all over the world were consulted for this immersive volume." —Las Vegas Review-Journal
"This tome takes the guesswork out of finding the best slice in every town." —Redbook Online
"Pizza lovers, rejoice... When the craving for a piece of 'za inevitably hits, crack open this book and read up on insider info from over 1,000 chefs and food critics discussing everyone's favorite guilty fare. It's also chock full of city guides and feedback of over 1,700 pizza establishments worldwide. Any way you slice it, you can't find a better gift idea."—BRIDES Online