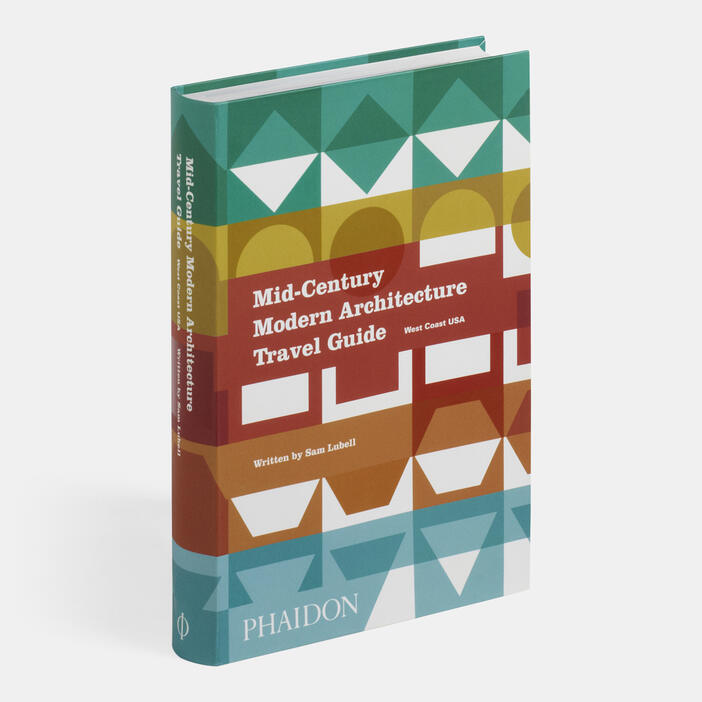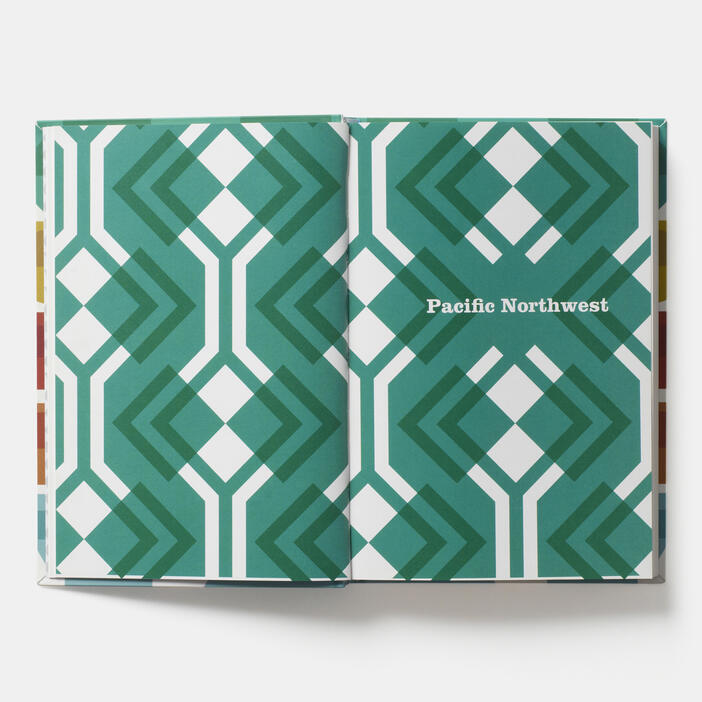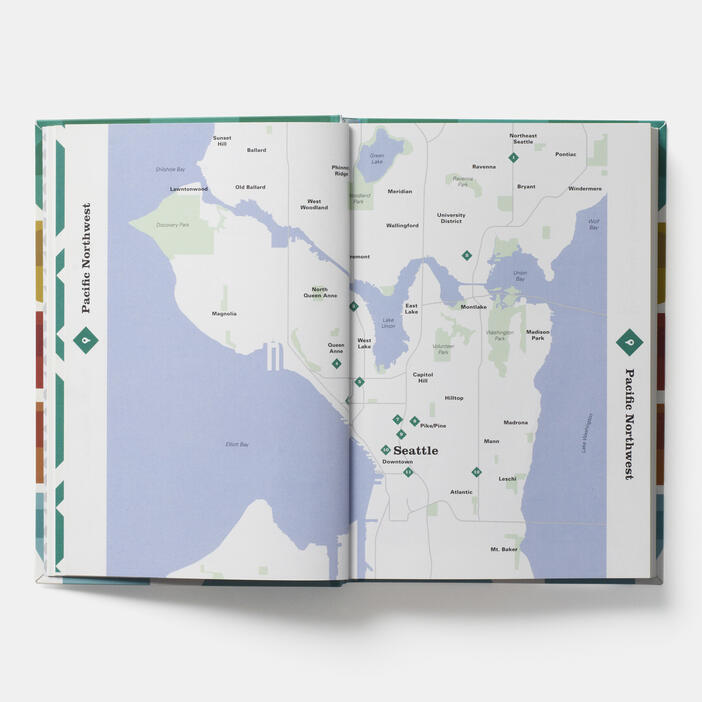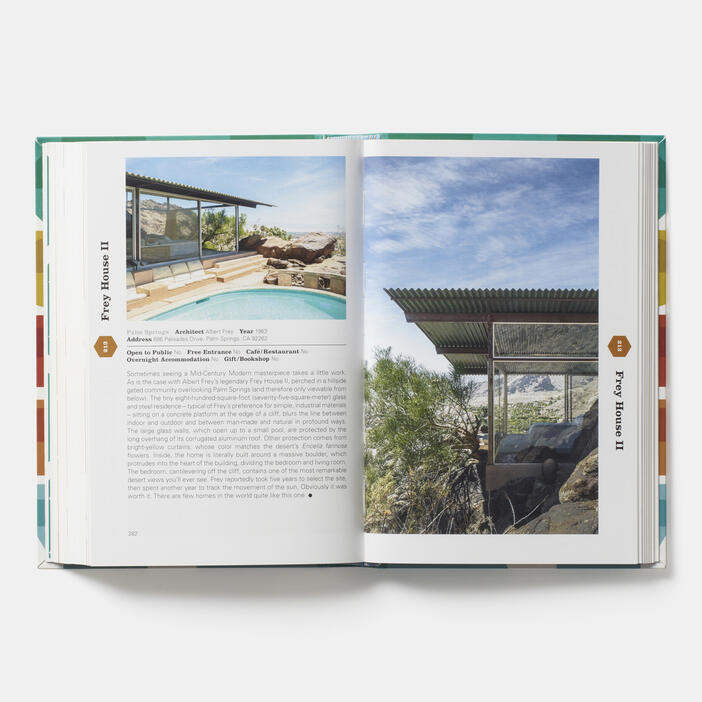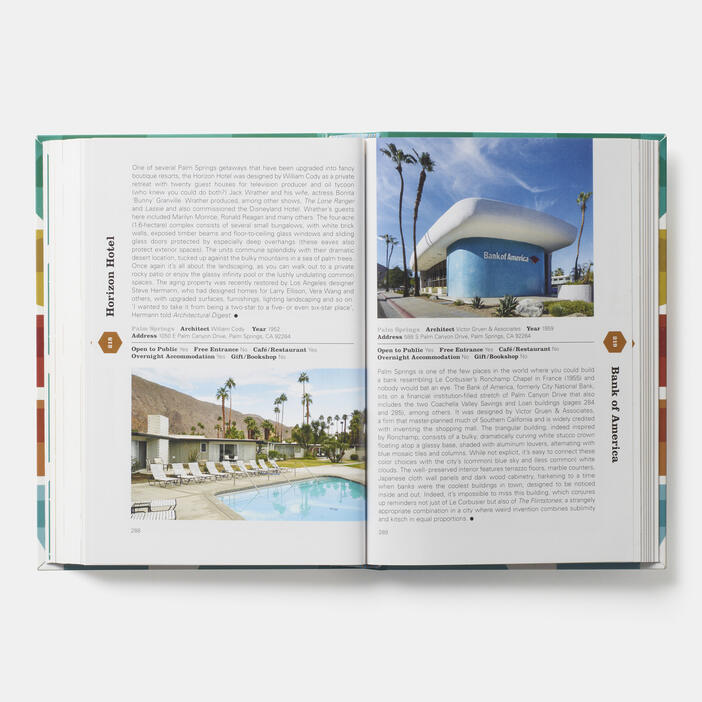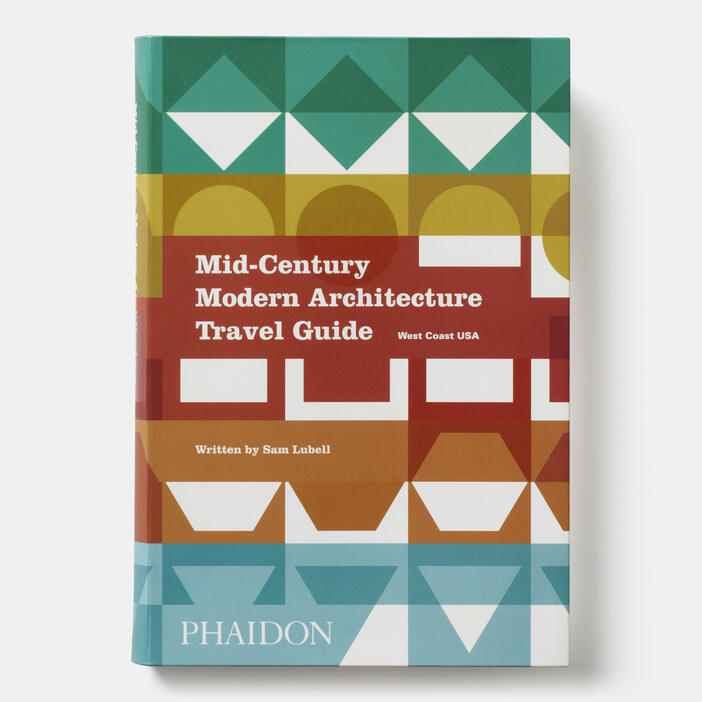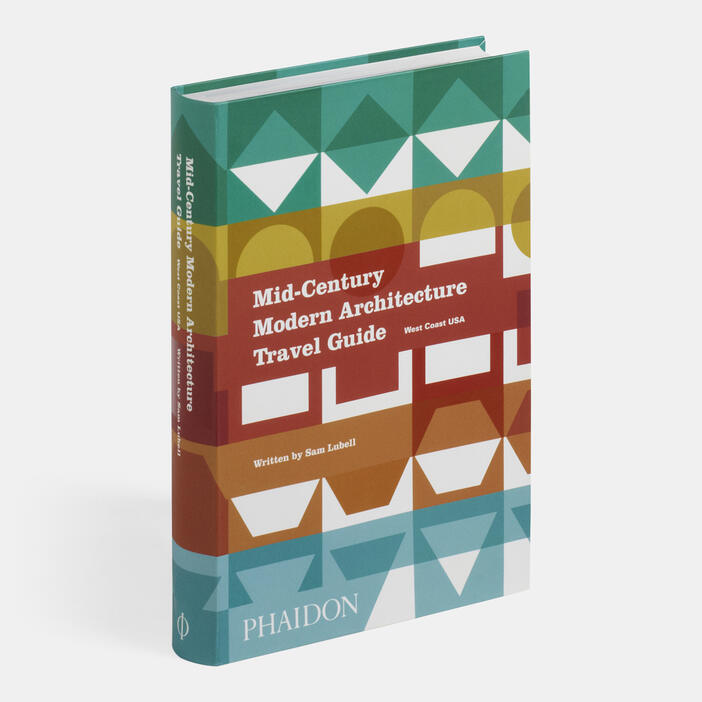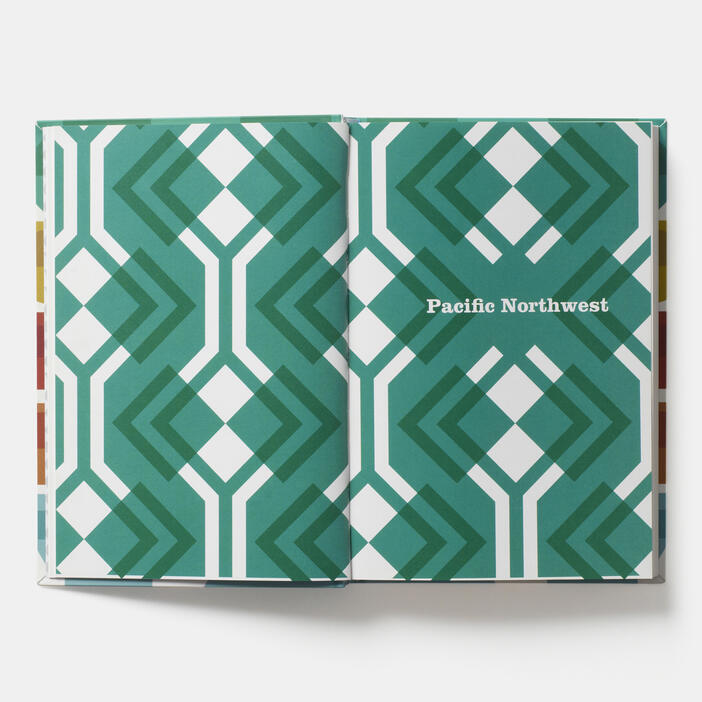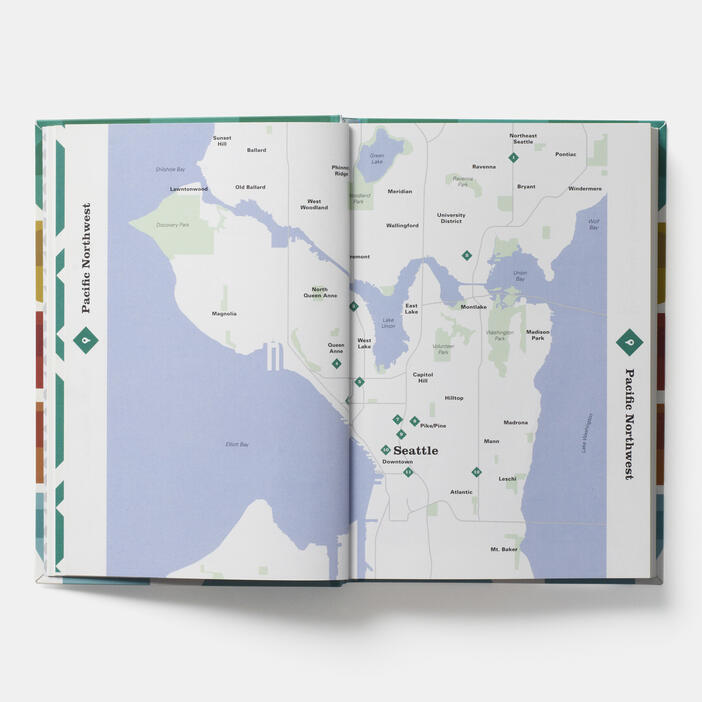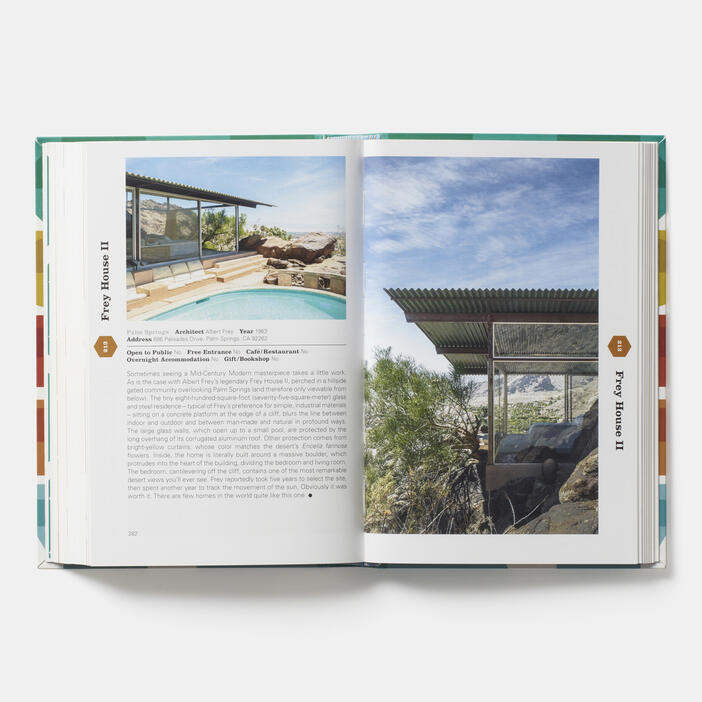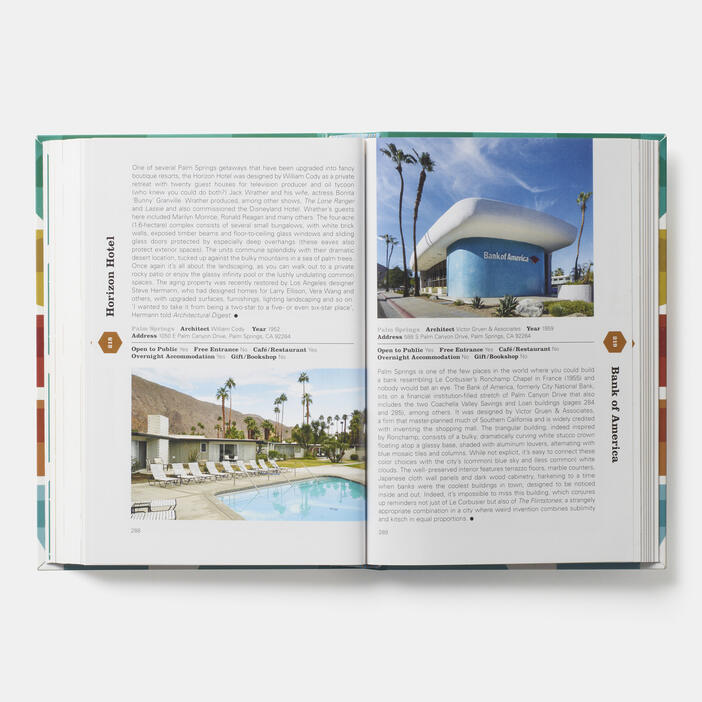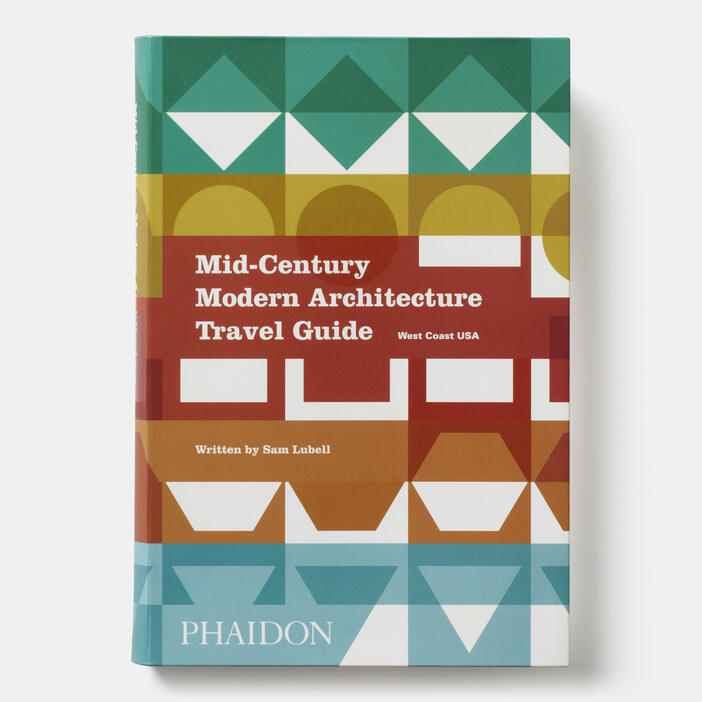 Mid-Century Modern Architecture Travel Guide: West Coast USA
Price AUD$55.00 Price CAD$49.95 Price £24.95 Price T35.00 Price USD$35.00
A must-have guide to one of the most fertile regions for the development of Mid-Century Modern architecture
This handbook - the first ever to focus on the architectural wonders of the West Coast of the USA - provides visitors with an expertly curated list of 250 must-see destinations. Discover the most celebrated Modernist buildings, as well as hidden gems and virtually unknown examples - from the iconic Case Study houses to the glamour of Palm Springs' spectacular Modern desert structures. Much more than a travel guide, this book is a compelling record of one of the USA's most important architectural movements at a time when Mid-Century style has never been more popular. First-hand descriptions and colour photography transport readers into an era of unparalleled style, glamour, and optimism.
Specifications:
Format: Flexibound
Size: 184 × 124 mm (7 1/4 × 4 7/8 in)
Pages: 384 pp
Illustrations: 500 illustrations
ISBN: 9780714871950
Sam Lubell was the West Coast editor of The Architect's Newspaper for eight years, covering architecture from Southern California to Seattle. He has written for the New York Times and the Los Angeles Times, among many others.
As featured in Dwell, Lonely Planet, The Los Angeles Times, Metropolis, San Diego Magazine, The San Francisco Chronicle, Sunset, Surface, on Dezeen, Fast Company's Co.Design, Gear Patrol, Lonely Planet, and on AnOther
"This book explores 250 architectural landmarks of the West Coast, in stunning photographs and insightful descriptions."—Gear Patrol
"Design lovers with wanderlust will find inspiration in the new book."—Dwell Online
"If you're touring around the West Coast and love design, a new book will lead travellers to "one of the most fertile regions for the development of Mid-Century Modern architecture"."—Lonely Planet.com
"The West Coast of the USA is studded with architectural gems, from glass-walled pavilions to the historical Salk Institute... Works that merged indoor with outdoor and innovation with democracy, their legacy of modern architecture is both one of style and substance; one of starting over, embracing the future, and the belief that design and technology could overcome nature's hardships, social ills and human suffering... A spectacular new release by Phaidon."—AnOtherMag.com
"The aesthetic of US mid-century modernism was forged along the nation's Pacific Coast. This title, part architectural survey and part travel guide, documents some 250 destinations of mid-century significance from Seattle in the North to San Diego near the border with Mexico... Words by Sam Lubell join photography by Darren Bradley [...] to evoke the glamour, style and optimism of this significant period."—New Design
"A handy guide to exploring the west coast's modernist utopia."—Co.Design
"Indispensable." - Monocle on Design
"Expansive yet concise, and a truly smart delight."—San Francisco Chronicle
"This guidebook to the iconic MCM buildings of the West Coast is the perfect topper for that enviable Eames coffee table in your friends' living room."—Sunset Magazine
"An architecture buff's dream road trip."—Co.Design
"Sam Lubell does a great job in luring you into the subject... Hidden in plain sight, this period of modern architecture is an untapped resource for designers in search of inspiration but you've got to know what you're looking at and Lubell's descriptions are as entertaining as they are informative."—Furniture & Cabinetmaking
"The Mid-Century Modern Architecture Travel Guide is not only required reading for architecture junkies, it's also a handy tool for stringing together midcentury modern road trips. Author Sam Lubell's evocative descriptions are paired with luscious photos by Darren Bradley and together, they cover all the classics and uncover some hidden gems."—Curbed LA
"From cinemas to houses, bowling alleys and car washes, mid-century architecture is celebrated lovingly in this pocket-sized book."—Cool Hunting
"A must-have guide to one of the most fertile regions for the development of Mid-Century Modern architecture... First-hand descriptions and colour photography transport readers into an era of unparalleled style, glamour, and optimism."—Grain Edit
"A glittering array of architectural gems, ripe for a road trip."—N by Norwegian
"The graphically engaging, fact-filled flexibound book is easy to take with you wherever you go."—The Oregonian
"This book is a needed addition to your library-whether you wind your way along Route 1, or travel the coast in your armchair."—Society of Architectural Historians/Southern California Chapter
"This well-designed little gazetteer selects 254 buildings (all beautifully photographed by Darren Bradley)... Invaluable if you are touring the West Coast but also a treat to read from the comfort of an armchair."—A Magazine for RIBA (Royal Institute of British Architects) Friends of Architecture