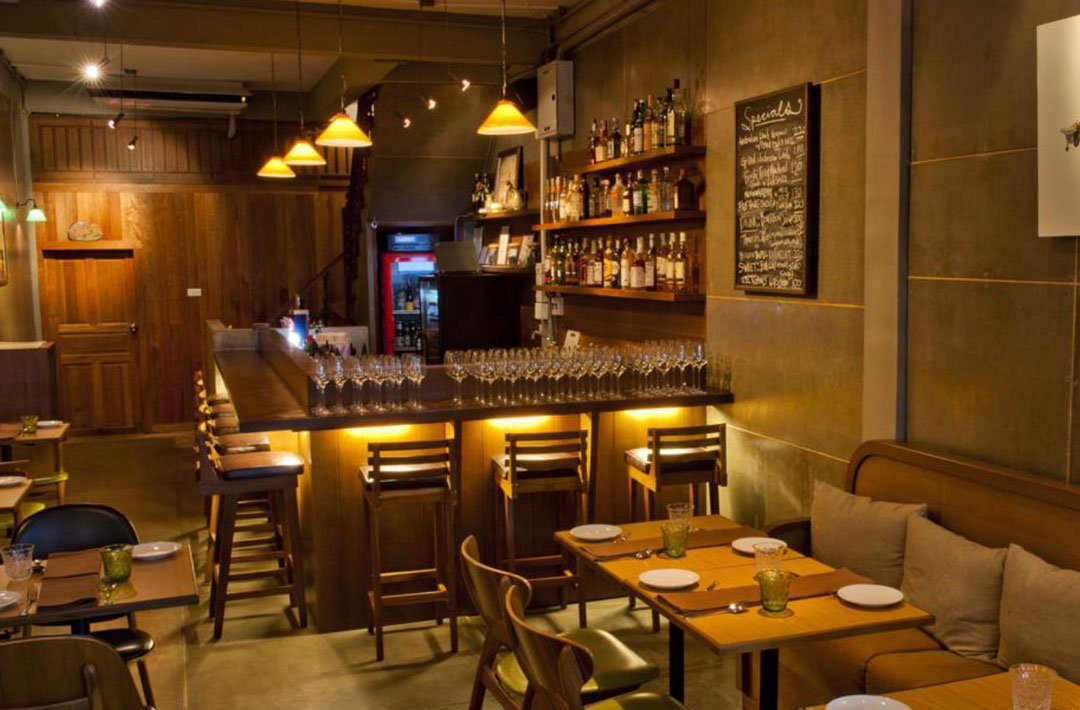 Soul Food Mahanakorn - Where Chefs Eat in Bangkok when they hunger for jazzed up street food and basil cocktails
This hip restaurant was founded by food writer Jarrett Wrisley and serves soulful food infused with local herbs
More often than not it's those who've worked in the finance industries who open restaurants once they've made their pile but still crave huge stress in their life. The commonly held view held is that the one thing they've had time to do is eat - and eat very well - so what could possibly go wrong?
It's far more rare to see an ex-food writer set up a restaurant - though with their access to information, analysis and first hand stories of success and failure you'd be forgiven for thinking more might attempt it. Here's one who did.
The exceedingly hip Soul Food Mahanakorn in Thonglor, was founded by former food writer Jarrett Wrisley and serves jazzed-up Thai street food with local herbs and spices. From the retro-inspired interior all the way to the spot-on kitchen execution, it ticks all the right boxes.
"The seasoning is spot on and the cocktail list is smashing," say Dylan Jones & Duangporn Songvisava, the husband and wife team behind Bo.lan in Bangkok (currently ranked 19th in Asia's 50 Best Restaurants 2017) in the latest edition of our global food guide Where Chefs Eat. They also praise the place for its "good produce, treated deftly".
If you're going, Where Chefs Eat recommends the banana leaf-wrapped, charcoal-grilled seabass which it describes as perfectly moist and smoky, while the yam hua plee (banana blossom salad) is full of vibrancy and fresh flavours. The bar serves up a great selection of locally inspired cocktails - try the Thai basil-infused 'So Fashioned'.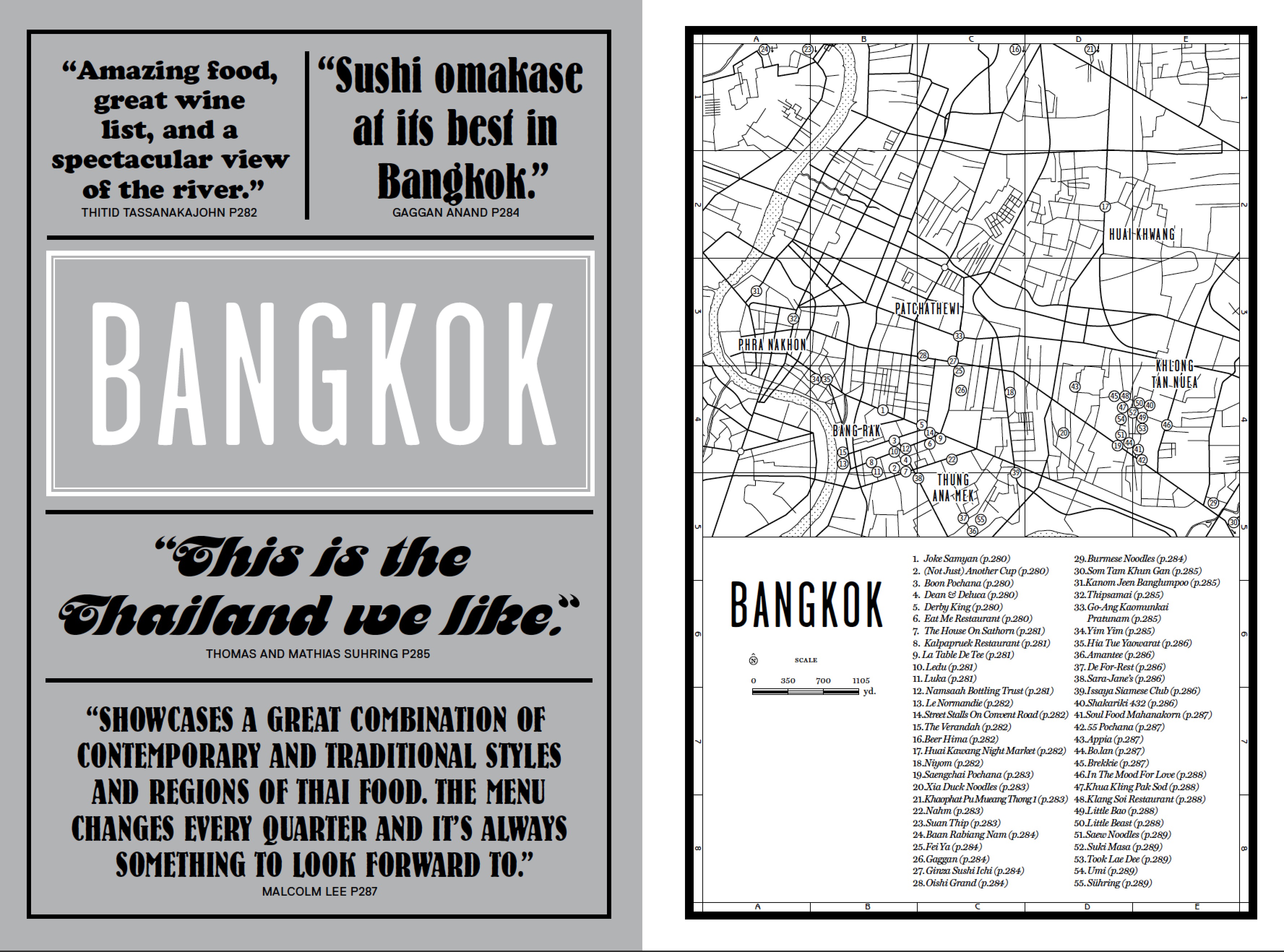 Soul Food Mahanakorn is just one of 4500 recommendations on where to eat around the world from 650 chefs who make it their business to know what's being eaten where. The idea behind Where Chefs Eat is exactly the same as it was when we published the very first edition back in 2012.
The premise is that the modern chef is a fantastic source of guaranteed good meal recommendations, from humble holes-in-the-wall - to the most luxurious places around - and every dining experience inbetween the two. And this time there are a third more recommendations than ever before.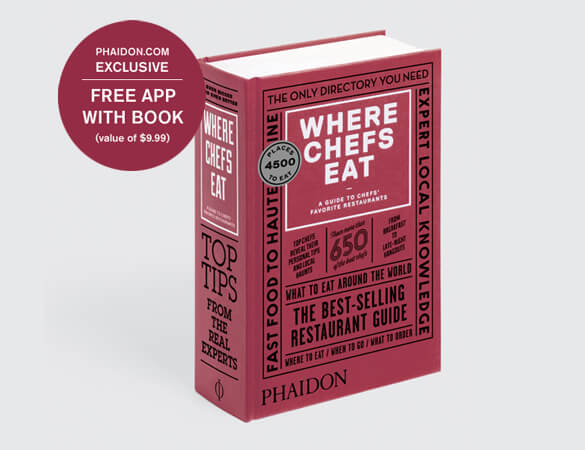 So whether you desire just a late-night snack from a burger van, a 400-year-old clam in an art filled restaurant or a fabulously fashionable start to the day, you'll find it in Where Chefs Eat. 570 destinations. 70 countries. Across six continents. It's no idle boast to say that this edition has the most wide-ranging and eclectic set of listings we've ever researched and published.
We're only focusing on one restaurant per city in our Phaidon.com series but the book contains countless recommendations in each city around the world. We've also launched an app for this third edition which features all the places in the book in an on the go format for when you're out and about. Head into the store and snap up your guide to great eating now. And if you pre-order here you'll get the app free - but for a limited time only.