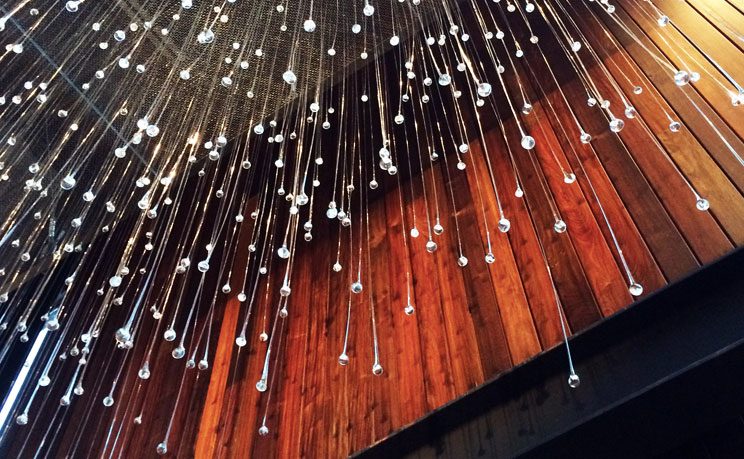 Otium - Where Chefs Eat in LA when they want trendy, sleek, modern - and a massive amount of sparkle
The dishes at this ambitious restaurant are unexpected but familiar, and straight from California's open heart
Continuing our foodie journey across the world to celebrate the publication of the latest edition of our global food guide Where Chefs Eat, we arrive on the west coast of America and head for Los Angeles. To stand out here you need great food and great design. So for our LA choice from Where Chefs Eat we've fallen big time for the American fusion served up by Otium on South Hope Street, downtown.
There are two reasons why food critic Jonathan Gold called Otium LA's "most ambitious restaurant in years". The first is the space - trendy, sleek, modern, and with a touch of sparkle thanks to custom brass lighting and a stunning suspended glass sculpture courtesy of designers Zutal Design. (And don't forget the open kitchen, which brings the cooking into the dining room in a way like no other).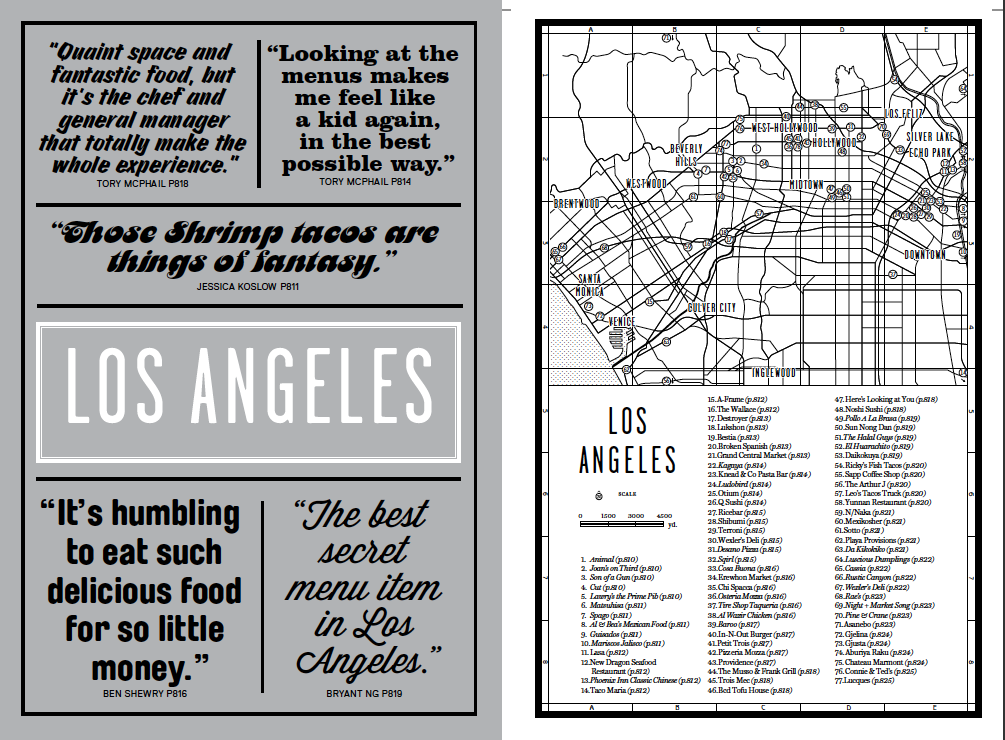 The second reason, though, is that the dishes can be dazzling. They're unexpected but familiar, straight from California's open heart, with influences from Japan, Southeast Asia, and the Middle East. Kale salad with peanuts coexists with foie gras funnel cake, and both delight.
Pastry chef Kristen D. Murray who recommended Otium in Where Chefs Eat says: "It was beautiful, playful, seasonally focused, and delicious."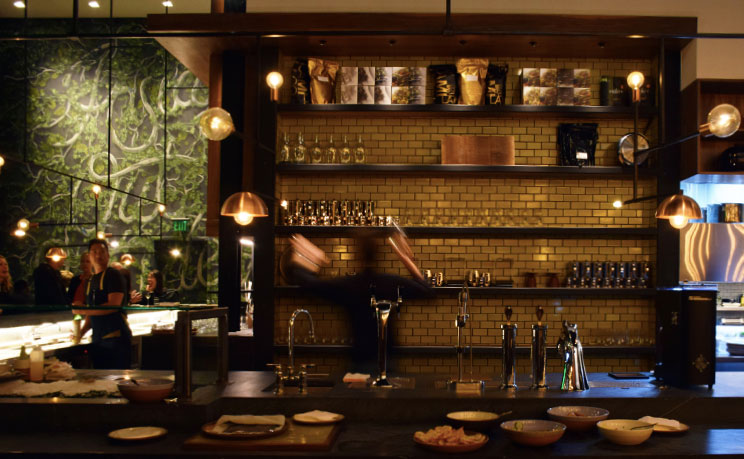 Otium is just one of 4500 recommendations in our new guide on where to eat around the world from 650 chefs who make it their business to know what to eat where. And while the cover has changed, the idea behind Where Chefs Eat is exactly the same as it was when we published the very first edition back in 2012.
The premise is that the modern chef is a fantastic source of guaranteed good meal recommendations, from humble holes-in-the-wall - to the most luxurious places around - and every dining experience inbetween the two. And this time there are a third more recommendations than ever before.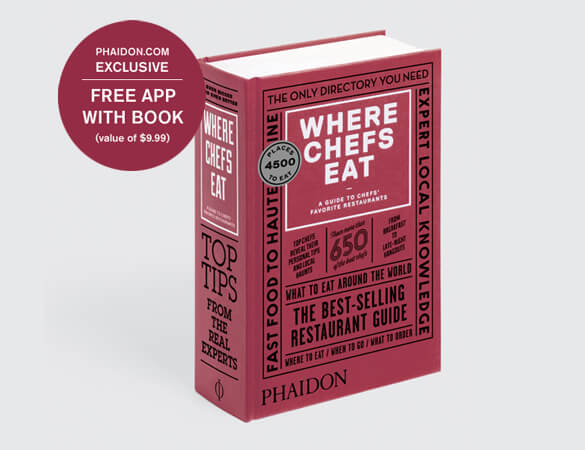 So whether you desire just a late-night snack from a burger van, a 400-year-old clam in an art-filled restaurant or a fabulously fashionable start to the day, you'll find it in Where Chefs Eat. 570 destinations. 70 countries. Across six continents. It's no idle boast to say that this edition has the most wide-ranging and eclectic set of listings we've ever researched and published.
We're only focusing on one restaurant per city in our Phaidon.com series but the book contains countless recommendations in each city around the world. We've also launched an app for this third edition which features all the places in the book in an on the go format for when you're out and about. Head into the store and snap up your guide to great eating now. And if you pre-order here you'll get the app free - but for a limited time only.