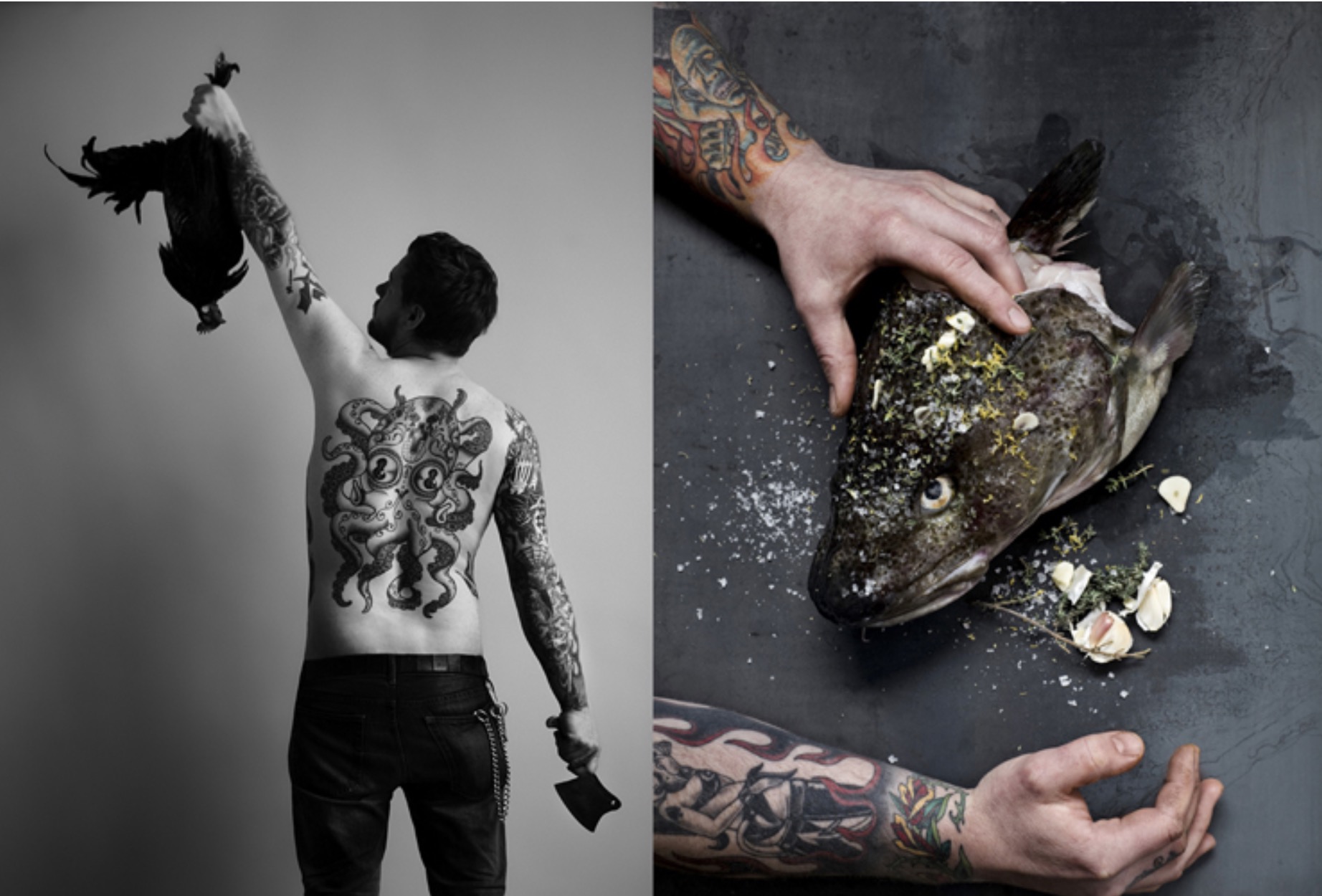 Bastard - Where Chefs Eat in Malmö when they want delicious charcuterie and a rock 'n' roll attitude
Chef Andreas Dahlberg serves up a meat feast and music at this rudely-named Malmö foodie destination
We don't know for sure whether Andreas Dahlberg called his Malmö restaurant Bastard in homage to the name Lemmy originally chose for his band Motörhead, but we wouldn't be at all surprised. Tall, well built and supremely tattooed, Dahlberg (who in his downtime plays guitar with country punk band The Southern Hostiles, and was previously a member of Death By Brutal Slaughter), embodies a macho kitchen aesthetic.
Guests at his Malmö restaurant are hit by "loud music, big plates and fun" according to ex-Noma chef and B.A.R. founder Robert Jacobsson in the third edition of our best selling restaurant guide Where Chefs Eat. Maybe it's just as well then that Jacobsson also commends the place on its "great relaxed food in fantastic surroundings".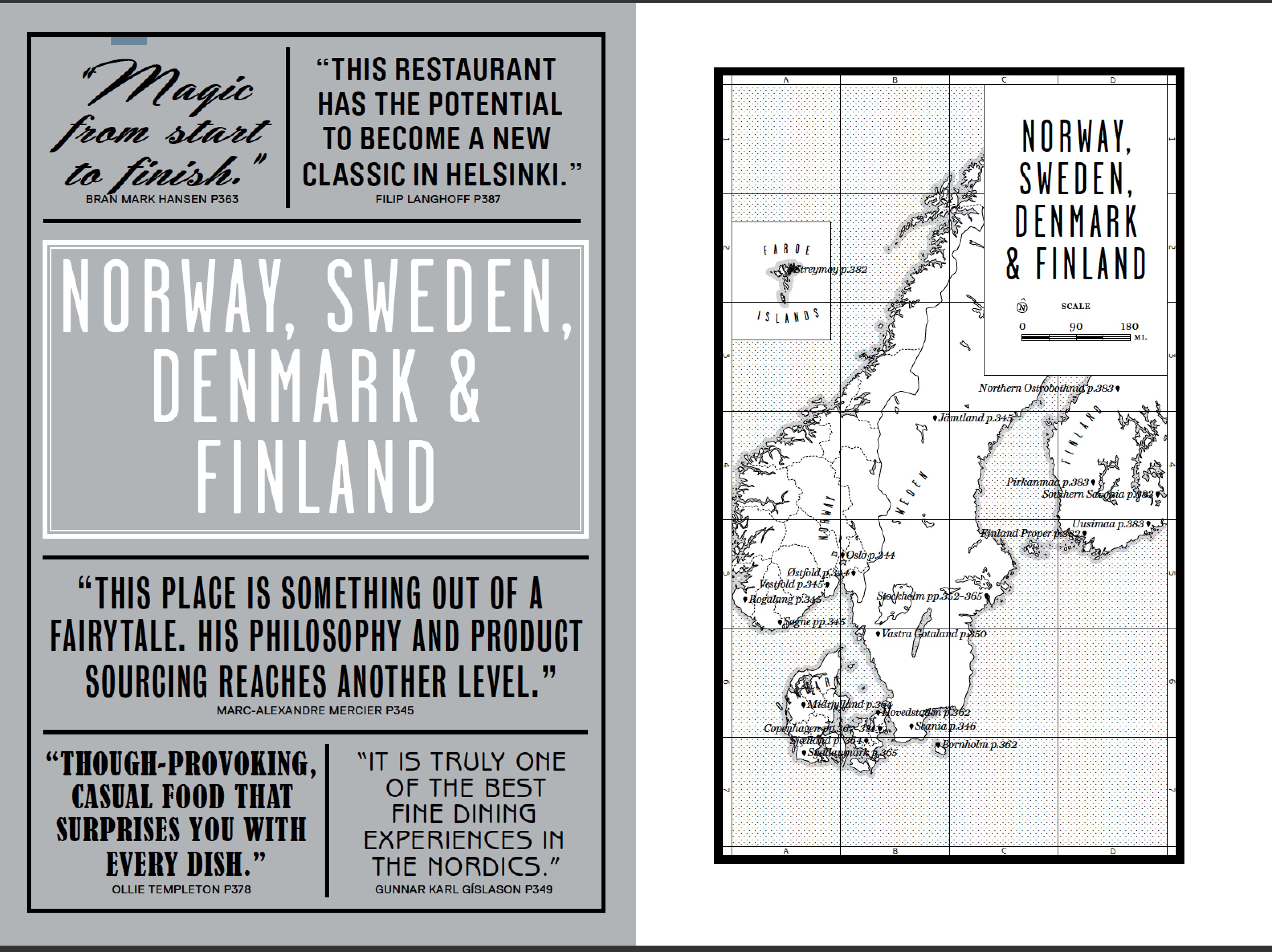 A smartly restyled tavern, all dark wood and white butcher's tiles, Bastard's doors open each night at 5.00 p.m. and the bar quickly fills up with the city's fashionable foodies, who drink natural wine and eat charcuterie, sliced by the huge red machine that sits behind the open counter, according to Where Chefs Eat.
When the kitchen proper opens at 6.00 pm, the menu is meat-heavy with a love of variety meats (offal) and game that would please Fergus 'St. John' Henderson. The kitchen is proud of its eco-credentials - a champion of local, organic, and high-welfare farming.
Bastard is just one of a staggering 7043 recommendations from 653 chefs recommending what they like to eat where in the world in the latest edition of Where Chefs Eat. While the colour of the cover has changed over the years, (the new one is a rather fetching radish colour), the idea behind the guide is exactly the same as it was when we published the very first edition of Where Chefs Eat back in 2012. Except that this time there are a third more recommendations than ever before.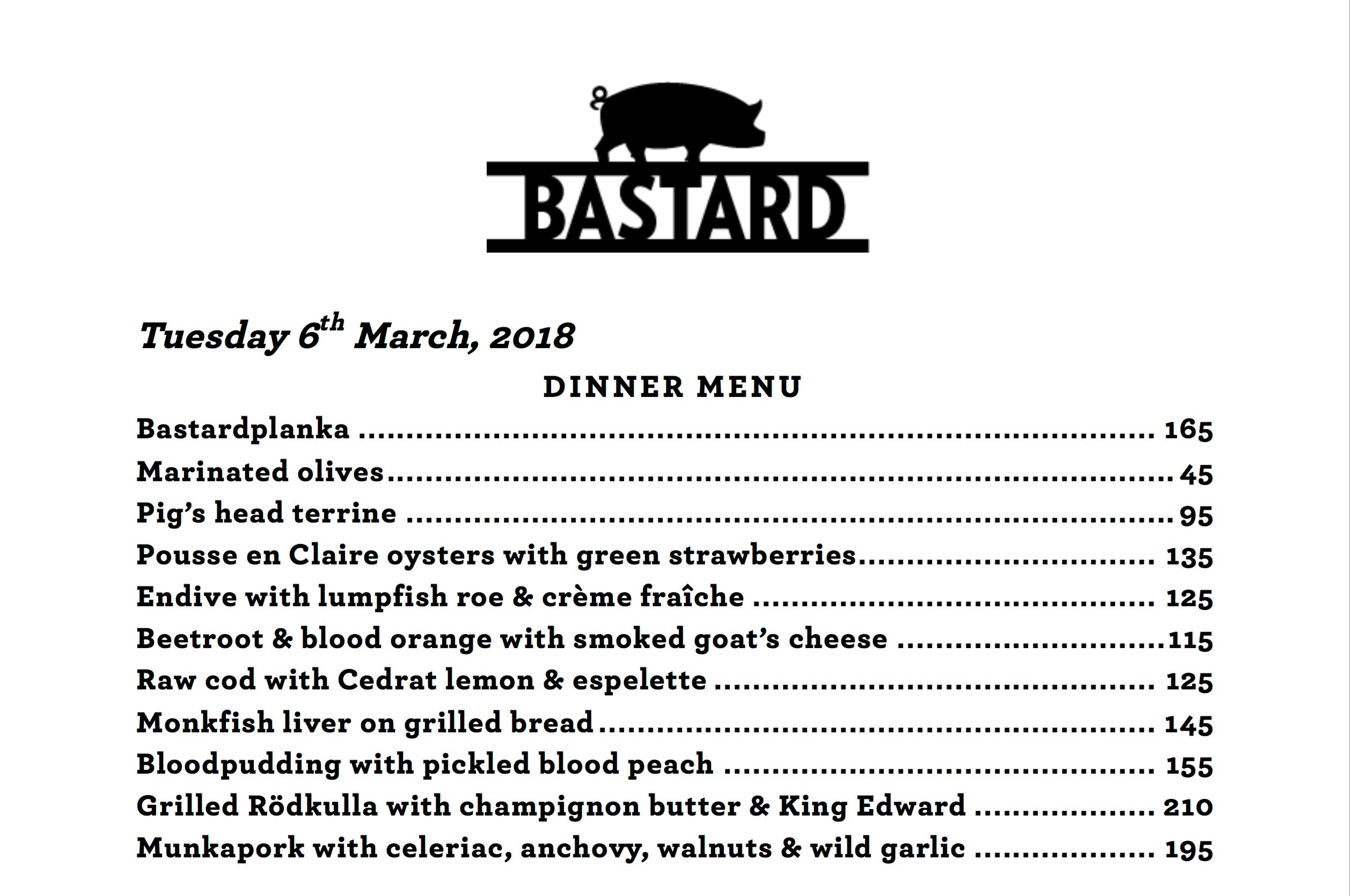 The premise is that the modern chef is a fantastic source of guaranteed good meal recommendations, from humble holes-in-the-wall - to the most luxurious places around - and every dining experience inbetween the two.
So whether you desire just a late-night snack from a burger bar, a high class tasting menu in an uptown restaurant or a delicious plate of charcuterie in ear battering surroundings after work, you'll find it in Where Chefs Eat.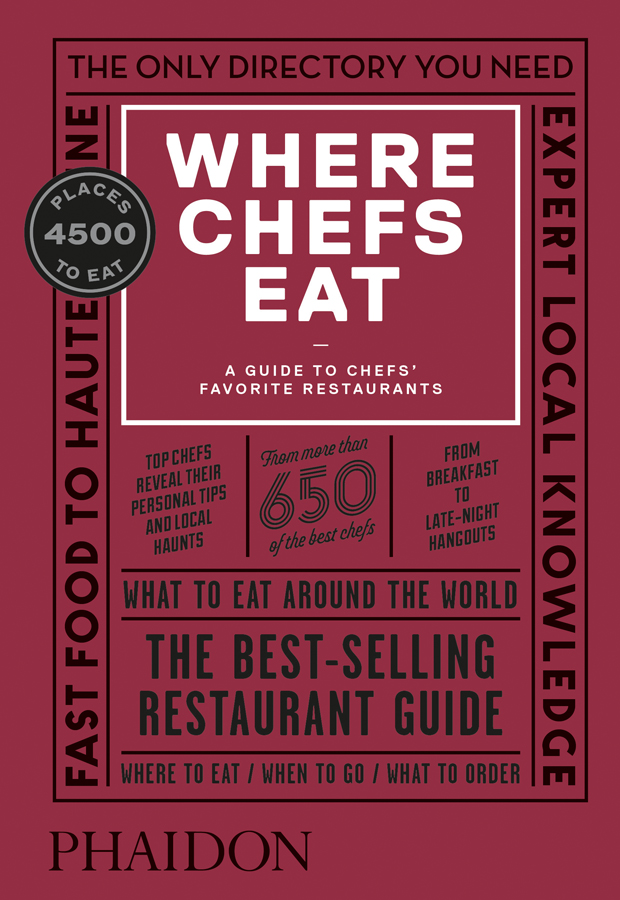 570 destinations. 70 countries. Across six continents. It's no idle boast to say that this edition has the most wide-ranging and eclectic set of listings we've ever researched and published.
We're only focusing on one restaurant per city in our Phaidon.com series but the book contains countless recommendations in each city around the world. We've also launched an app for this third edition which features all the places in the book in an on the go format for when you're out and about. Head into the store and snap up your guide to great eating now. And if you pre-order here you'll get the app free - but for a limited time only.