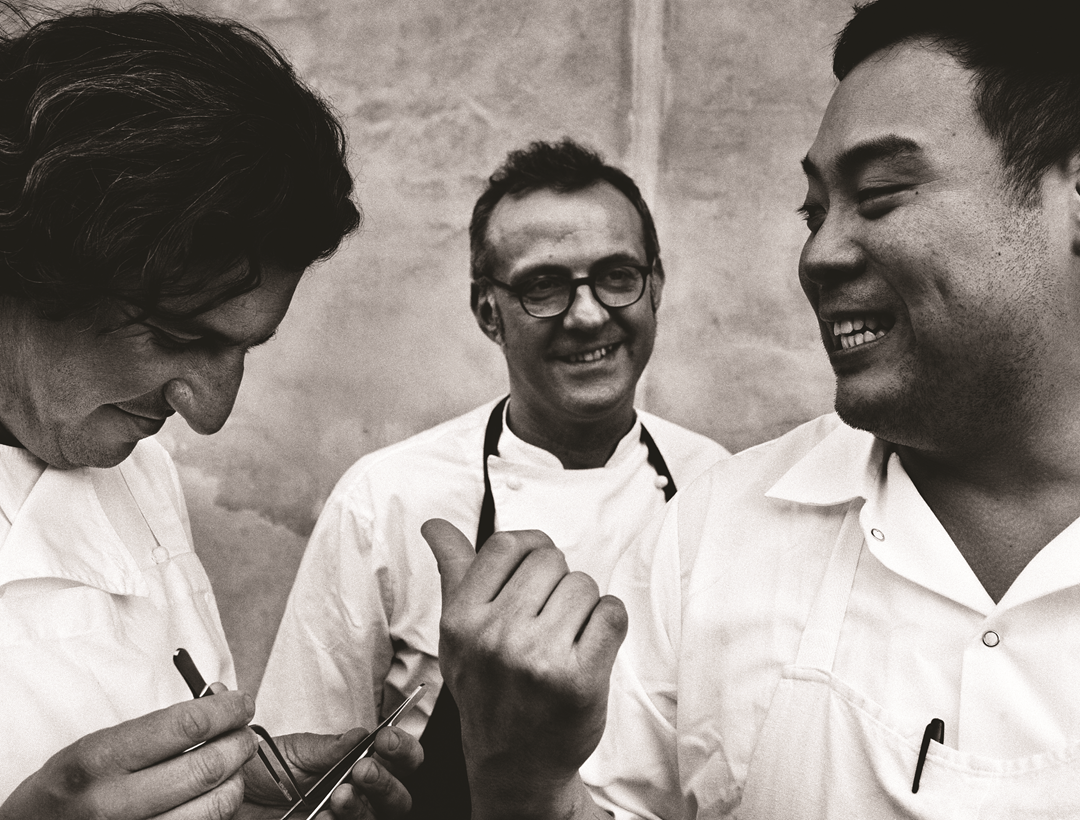 What to expect from David Chang's new media empire
The Where Chefs Eat contributor has plans for lifestyle podcasts and TV shows 'in and out of the kitchen'
Like many successful chefs, David Chang can see opportunities far beyond the gas burner. He's joined fellow Phaidon chefs René Redzepi, Magnus Nilsson, Massimo Bottura and Daniel Patterson on Cook It Raw foraging trips; he's highlighted fellow chef Corey Lee's brilliance, in the foreword to our Benu book; he's picked out his favourite restaurants for our book, Where Chefs Eat; he's founded an incredibly successful series of restaurants in New York; a much-loved food magazine, Lucky Peach; and a series of hit TV shows, Mind of a Chef and Ugly Delicious.
Now, with the launch of his LA restaurant Majordomo, he's also launching a new media brand under the same name. Majordomo Media will "be a hub for a diverse cadre of leading journalists, creators, filmmakers, and innovators to have honest conversations (and voice strong opinions) about travel, food, music, sports," says the new firm's co-founder, former Wired editor-in-chief Scott Dadich, via his Instagram page.
That shift away from food coverage, towards more general lifestyle coverage, together with a peculiarly reflective editorial tone is something Chang himself expanded on.
"I don't want to tell people what to do or show them the new cool thing. Plenty of places do that," he said in a statement. "I want to teach them how to find - and understand - new and different things themselves and let them bring their friends along for the ride. I want to create experiences where it's okay to have honest conversations - where people can consider culture and race and have strong opinions while exploring their passions."
For one quick lesson on how to find new and different things - from a bargain late-night noodle bar to a the one restaurant he wished he'd opened – order a copy of our Where Chefs Eat book and app.