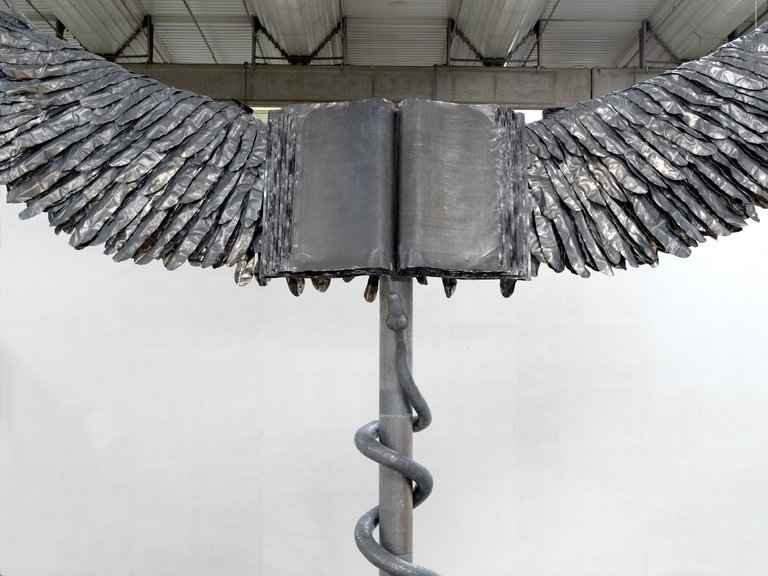 How to read Anselm Kiefer's colossal new book
The artist will put a snake and a book in the Rockefeller Center later this spring. Here's some insight into its meaning
The German artist Anselm Kiefer is incredibly well read, though Kiefer likes books not only for reading, but as a sculptural form - which he often includes in his art.
"As a symbol of spiritual striving and the heist achievements of human beings, the book – an entity in which the abstract concepts of law, religion, philosophy and science can be embodied – connotes a sign of the need that most people have to go beyond themselves," writes Professor Matthew Biro in our Kiefer book
, "to communicate, to form larger communities, and to connect themselves to one another across space and time."
Later this spring, one of Kiefer's metallic book sculptures will connect larger communities, when a work of his is installed beside the Rockefeller Center in Manhattan.
The work, consisting of a lead book adorned with eagles' wings, supported a column, around which is wrapped a snake, is called Uraeus. The name comes from an Ancient Egyptian term for the rearing cobra, a symbol of divinity and sovereignty.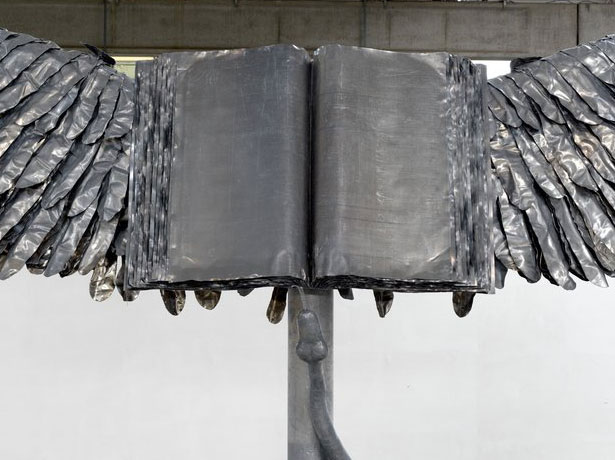 Egyptian myths might seem like a strange source of inspiration for an artist so closely associated with post-war Germany, but as Professor Biro puts it, ancient Egypt has served as a "bridge to realms beyond Germany", enabling him to address more universal concerns.
Just how we should read this new work, which will go on display on May 2, is unclear. The snake, according to Nicholas Baume, the fund's director and chief curator, told the New York Times, "can be both an auspicious symbol in many cultures and something we have an instinctive fear of."
The book, meanwhile, might be a little easier to read. "Of course the book itself is the centerpiece of the work at a moment in our cultural history where books are under deep assault," Baume says, "both the commercial enterprise of book publishing and book reading and of course just the whole idea of truth and knowledge."
For more truth on knowledge on Kiefer's work, take a look at this book; for more on public sculptures in the Americas get Art & Place, and for more on artists who make book, get Artists who Make Books.