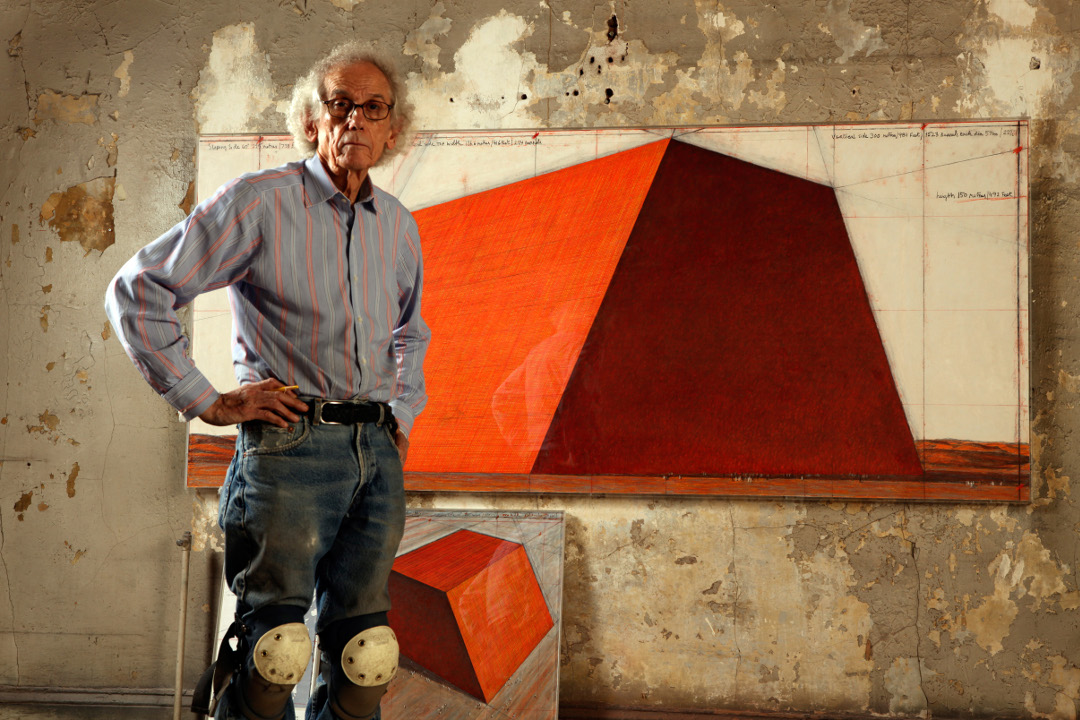 Christo on Stalinism, Van Gogh and his new work in London
The artist explains how he went from the Eastern Bloc to building an oil barrel pyramid on a lake in London
Christo cut through the Iron Curtain in 1957, then remade it in 1962. The first was the political divide between Christo Javacheff's home in Communist Bulgaria, and Vienna, the city he fled to, aboard a freight train packed with medical supplies.
"Living in a communist, terribly Stalinist regime in Bulgaria, one of the worst Soviet satellite regimes, everything was decadent: artists were decadent, even Van Gogh was decadent," he tells the Evening Standard, ahead of the opening of his Mastaba, an oil-barrel, pyramid-style installation in Hyde Park, London.
The second was an earlier barrel work, Wall of Oil Barrels - The Iron Curtain, which occluded rue Visconti in Paris in 1962.
It's tempting to draw analogies between Christo's upbringing in the Eastern Bloc and his subsequent, monumental works. However, Christo himself dismisses direct comparisons, suggesting, in a Christie's interview, that his works – which he still continues to describe as being by Christo and Jeanne-Claude, though his wife and artistic partner died in 2009 – should instead be viewed as 'invitational' - "it asks you to feel it," he adds.
That might be a little bit difficult in the case of the Mastaba, which is a temporary floating sculpture on The Serpentine lake. Nevertheless, Londoners should easily be able to see the piece, which is on display from Monday 18 June until Sunday 23 September.
"It is like a tent in the desert," he tells the Standard. "It goes up very fast, it is immediate, and then it is gone forever."
Why? Well, as Christo tells Christie's, "people are so banalised by repetition - the World Series, blockbuster movies, the Olympics, most of the art we see - all the same things happening over and over. Jeanne-Claude and I, we never do the same thing again," he goes on. "If you didn't see it, you missed it."
For insight into those past, temporary works, order a copy of Art and Place, and Land and Environmental Art.