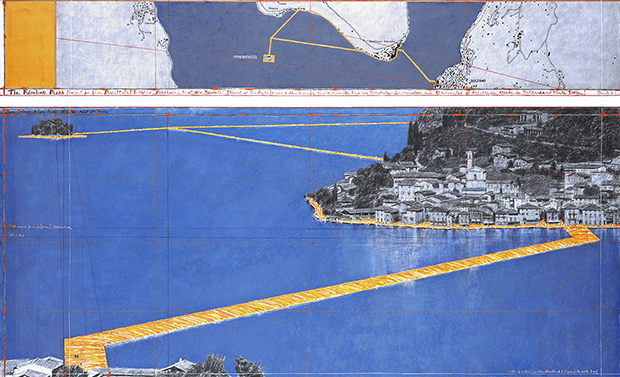 Who wants to help Christo with his next artwork?
The artist wants to employ 500 people to help install and oversee his Floating Piers project in Italy this summer
This summer the artist Christo will realise his Floating Piers project on Lake Iseo in northern Italy. From June 18 to July, the three-kilometre, shimmering, yellow walkway will run from the shore out to the lake's largest island, Monte Isola, and also encircle the smaller island, San Paolo. Obviously, the 80-year-old artist will not be fitting all the 200,000 high-density polyethylene cubes in place, attaching the 70,000 square metre fabric, and directing the crowds, all by himself.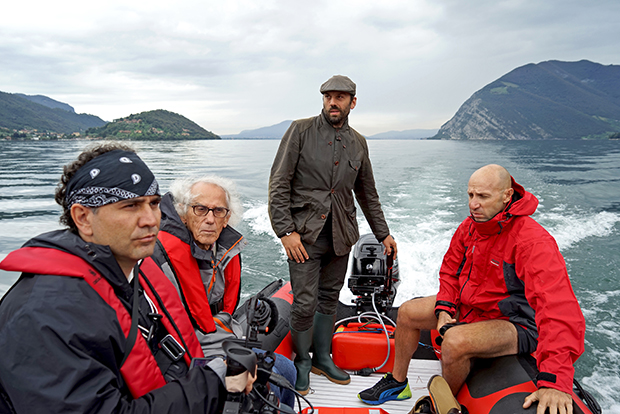 "As with every Christo project we need a large crew of workers to help us install the final phase of the project, monitor the installation, guide visitors and de-install the project," explains the artist's site. "For The Floating Piers we will need lifeguards, boat captains, monitors, team leaders, installers, de-installers."
Interested? Work on the Floating Piers will begin on 11 June, finish on 8 July, and run 24 hours a day, with teams taking one of four, daily six-hour shifts. Christo and co plan to employ about 500 workers, each of whom will be paid "a symbolic hourly wage and is responsible for taking care of their own accommodation and transportation to the site."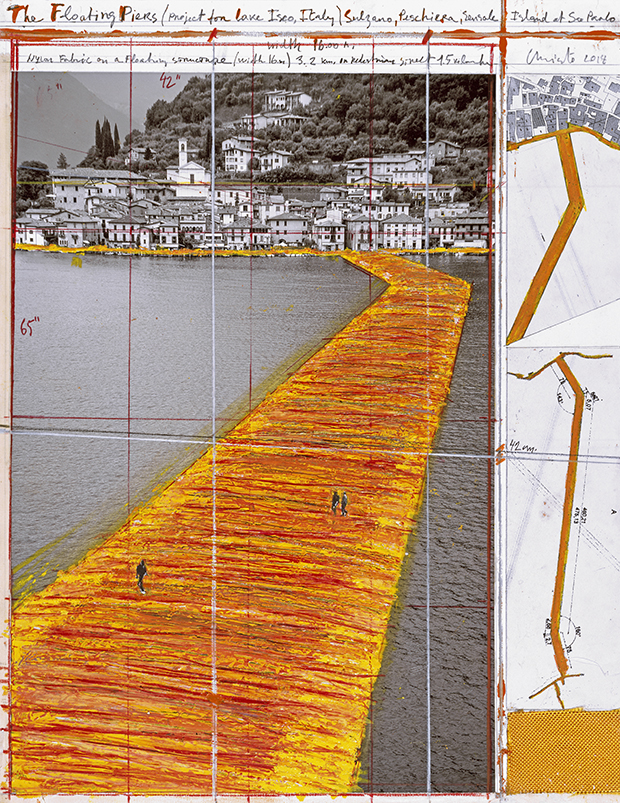 Don't be put off by the "symbolic" bit. Elsewhere the artist assures us that, in keeping with his previous projects, undertaken with his late wife Jean-Claude, employees receive "normal union wages for specialised professional workers, and just above minimum wage for non-skilled workers." What's more "everyone who works on the project will receive a Floating Piers uniform signed by Christo." Along with the experience itself, that sounds like it's worth a week's work alone.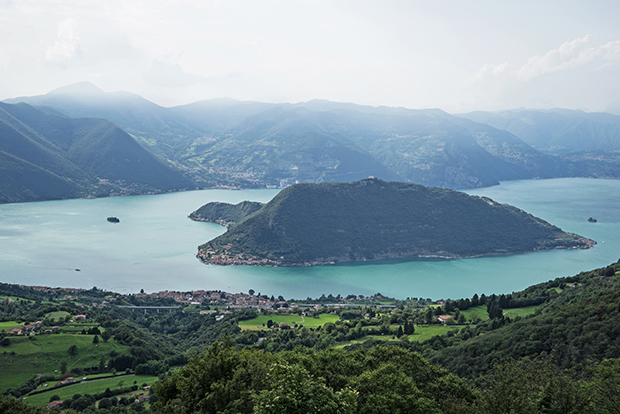 All applicants must be over eighteen, have the right to work within the EU, and, according to the application form, you stand a greater chance of landing an offer if you can swim, are a certified lifeguard or hold a boat license. For more go here; and for more on the tributions surrounding large-scale, site-specific works, consider getting a copy of Art and Place.