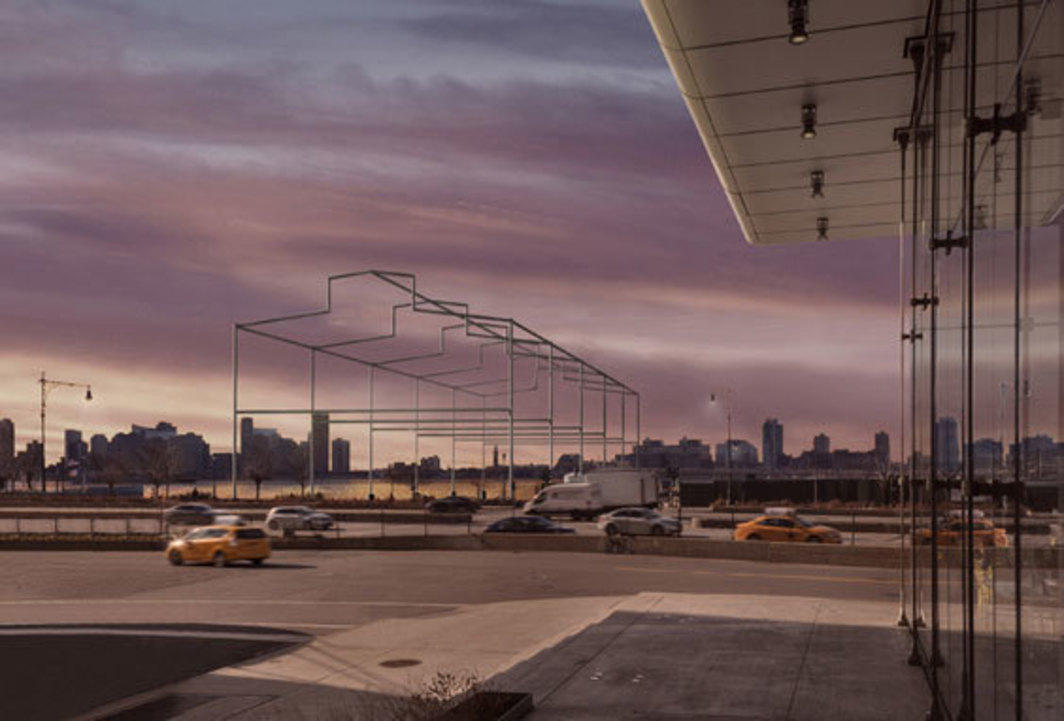 David Hammons' ghost pier gets the go ahead
The NY Senate changed laws to OK the artist's tribute to Gordon Matta-Clark and a former gay meeting place
David Hammons isn't an easy artist to write about, collect or categorise. Born in the US in 1943, the artist has dealt with issues of race and class in America, while simultaneously rejecting the commodification of art. One winter's day in 1983, Hammons arranged and sold snowballs on the street in Manhattan, pricing his goods according to their size in a work he called Bliz-aard Ball Sale.
However, the artist's newly approved artwork won't be quite as ephemeral, though it will recall a long since passed era in NYC. Entitled Day's End, the piece, which is being presented in conjunction with the Whitney Museum, will follow the outline of the long since demolished Pier 52, which once struck out into the Hudson from Gansevoort Peninsula, right beside the Whitney.
The title of Hammons' work comes from an earlier, 1975 Gordon Matta-Clark piece, which saw Matta-Clark cut a series of unsanctioned holes in the old, abandoned pier, to create a "sun-and-water temple", as he termed it.
Matta-Clark's work led to the issuing of an arrest warrant. Thankfully, Hammons' work has been met with more favourable public support. A few days ago, New York Senator Brad Hoylman announced key legislative restrictions had been amended by the state Senate, allowing the proposed structure to be built on the site, which forms part of the Hudson River Park.
The new work will not only commemorate Matta-Clark's old work, but also the pier's later, less formal social, functions, as the Whitney explains.
"Hammons' poetic structure would become a 'ghost monument' to the earlier [Gordon Matta-Clark] work and also allude to the history of New York's waterfront, from the nineteenth and early twentieth-century pier sheds that stood along the Hudson River during the heyday of New York's shipping industry to the reclaimed piers that became an important gathering place for the gay community."
For more on the role of the piers in art and gay life, get Art & Queer Culture; for more on site-specific art in the Americas get Art & Place.