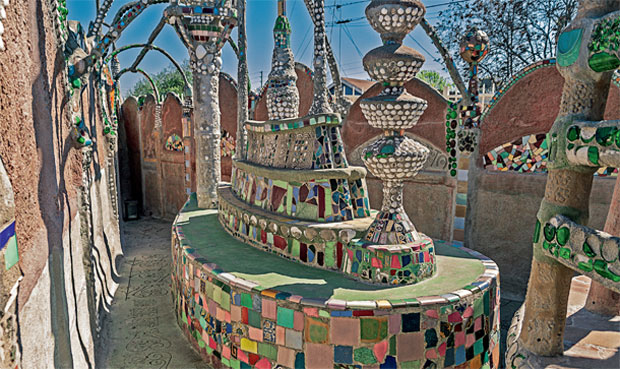 Why the Watts Towers were nearly knocked down
Now they're a National historic landmark and a positive celebration of community spirit and civic pride but the Watts Towers weren't always viewed this way as Art & Place Site-Specific Art of the Americas reveals
Art & Place is a fabulous celebration of the many great works of site-specific art in the Americas, be they commissioned frescos, ancient rock carvings or large scale, outdoor installations. Such works lift the spirits because they exist outside of the realms of gallery and auction house – these spectacular pieces feel more like gratuities, gifts to the world.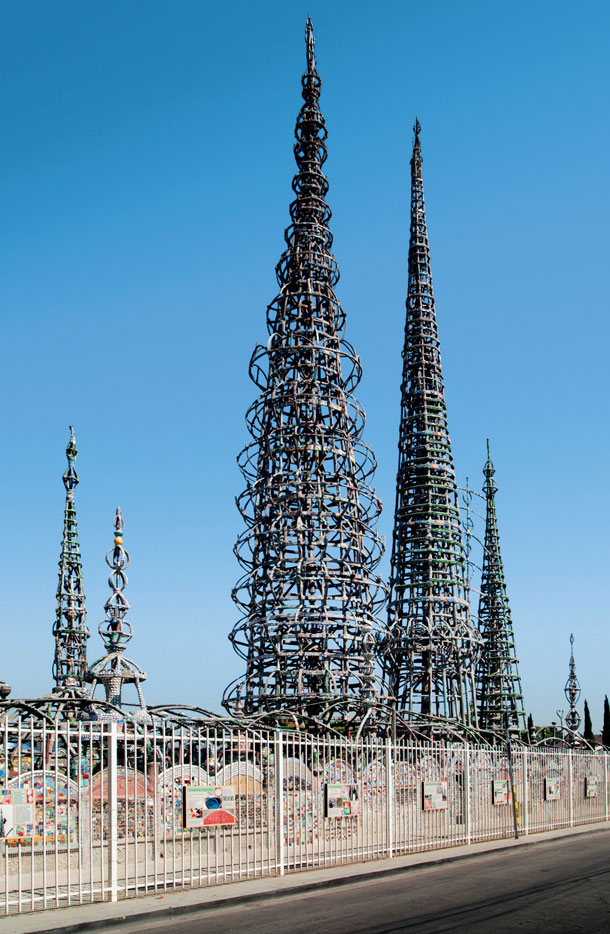 One remarkable example of this, and one which came within a whisker of being demolished at one point, is the Watts Towers in Los Angeles. In 1921, Simon Rodia, an immigrant labourer from Italy who worked as a logger and railroad hand, bought a lot on East 107th Street in the Watts distract of Los Angeles. Over the next 34 years, he meticulously created one of America's most fabulous pieces of "folk art", a group of 17 latticework towers crafted using simple hand tools from steel pipe, wire, mortar and concrete. Despite using no scaffolding, these towers reach up to 30 metres in height. He decorated them in a Gaudi-like style, multicoloured mosaic made from shards of pottery and tile. The complex also includes a gazebo, a fountain, a fish pond and a boat sculpture, which Rodia named "the ship of Marco Polo".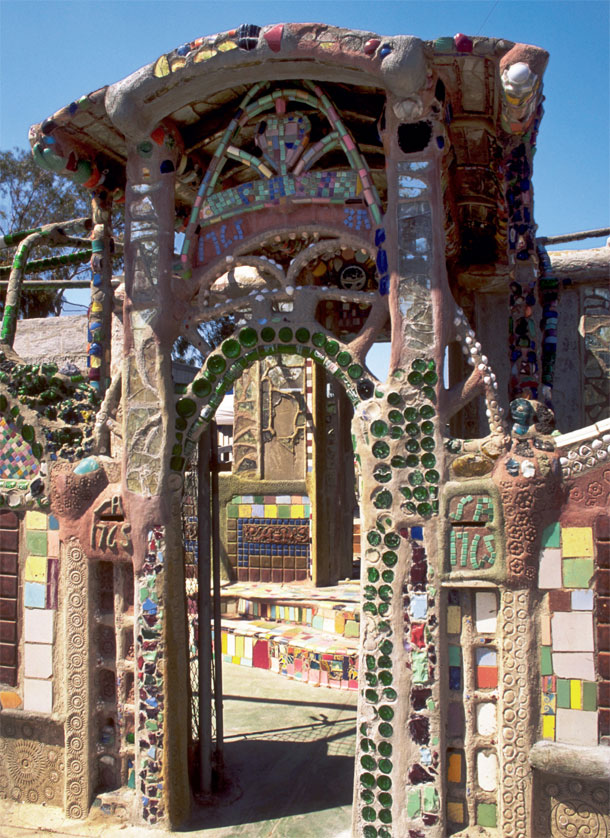 Rodia died in 1965 – sadly, it was at this point that the Watts district would become synonymous with some of the worst riots to hit America in that decade. In subsequent years, the Watts Towers were blighted by vandalism and neglect and the authorities considered taking a wrecking ball to them. However, in 1975, the city took responsibility for their maintenance, a restoration programme was launched and today they stand as a National Historic Landmark, a positive civic symbol and celebration of community spirit in an area too often merely associated with political strife. You can read a much more in depth assessement of the Watts Towers in our wonderful new book Art And Place, our unrivalled overview of Site-Specific Art of the Americas which takes a good look at over 500 artworks from all periods, arranged geographically across fifteen countries that span the Americas, from Canada to Argentina. Read an interview with its editor here and buy it from the people who made it, here.