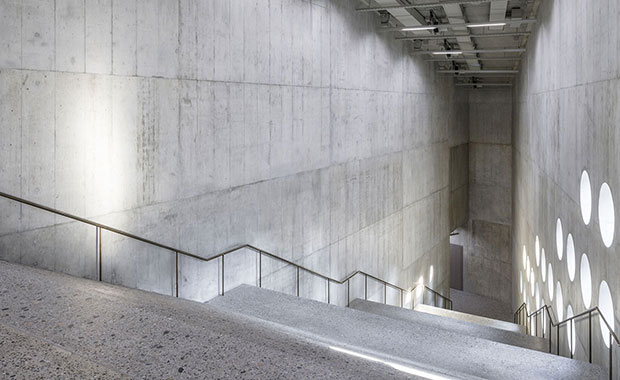 Cool new look for Zurich's National Museum
Concrete and geometric abstraction delights in Christ & Gantenbein's new addition to Gustav Gull's original building
Despite having its roots in the 1890s, the powers that be at the National Swiss Museum are no strangers to commissioning challenging contemporary design.
Stücheli Architects' 2010 Collection Centre in Affoltern am Albis is a bold metallic box, which has now been followed up by an abstract geometric extension to Zurich's National Swiss Museum.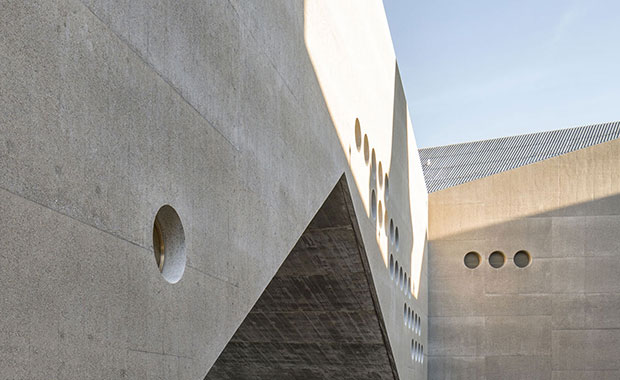 The concrete addition is the work of Christ & Gantenbein, who won the commission just four years after the practice was founded. Now 14 years on, their work is complete, and adjoins the original Zurich museum building by young Swiss architect Gustav Gull, who was credited with shaping the city's urban development.
Christ & Gantebein's building comprises a foyer with inevitable museum shop, a 'museum bistro', and arts and crafts wing with new exhibition rooms, study centre, reading room and 200-seat auditorium. That gives the National Museum Zurich - Switzerland's most frequently visited historical museum – more room to display its 820,000 objects of Swiss cultural and historical import.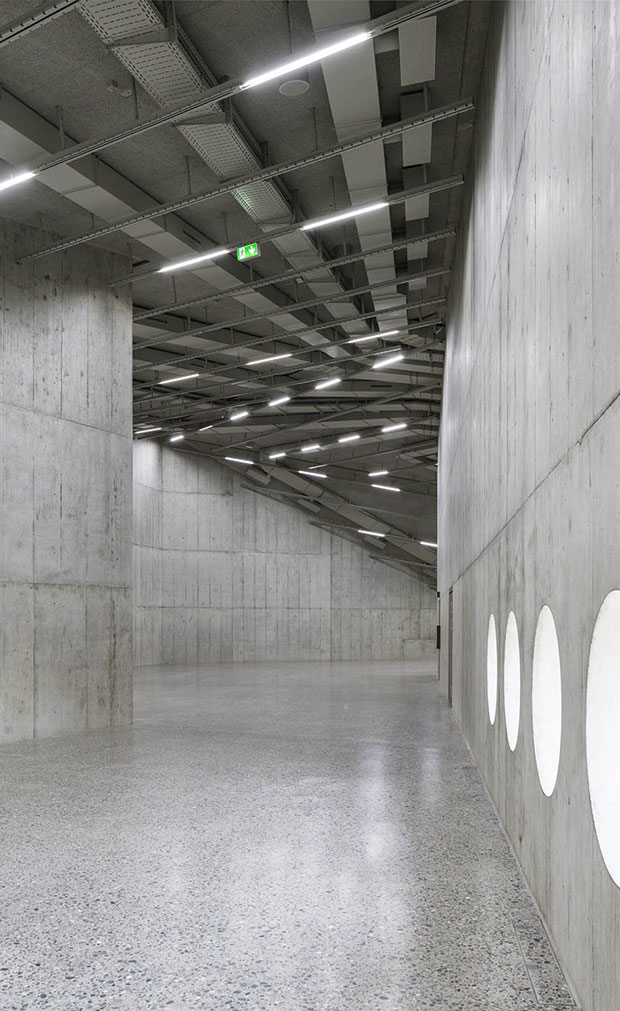 The museum commissioners explain the visual and physical impact of the new building. "The open figure of Gull's complex, with its wing-like building sections, is supplemented by another wing that merges at two points with the existing buildings, thus closing the u-shaped figure and forming a ring."
Emanuel Christ and Christoph Gantenbein, founders of the Basel firm, compare their design to a bridge. "It spans across a wide space featuring a water basin that connects the new inner courtyard with (Platzspitz) park." Landscaping for the basin will be finished in May, a month after the new wing is officially opened.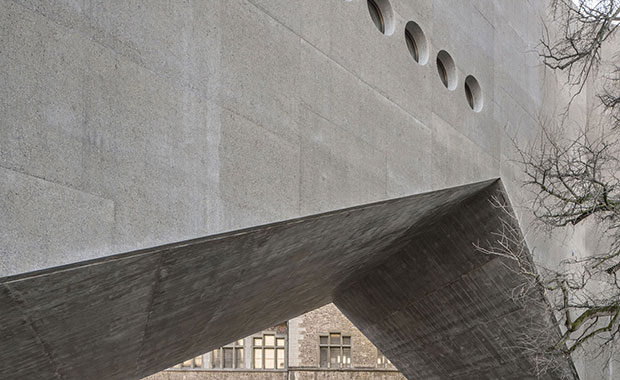 The architects are now putting the finishing touches on two more cultural destinations: their Kunstmuseum Basel building and the extension for the Wallraf-Richartz Museum in Cologne.
it's the sort of building that wouldn't look out of place in our peerless book Concrete, for small houses pre order Nanotecture, for cool Japanese houses buy Jutaku and for some classic and contemporary brutalism buy This Brutal World.