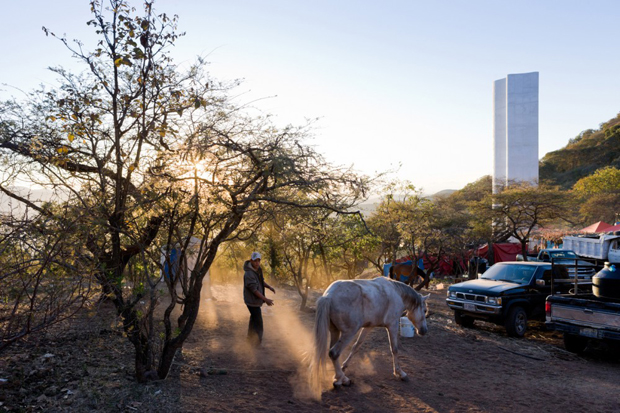 Pilgrims' progress inspired by great design
Aptly-named Swiss architects Christ & Gantenbein build inspirational concrete structure on Mexican pilgrim route
Lucky the faithful of Mexico. La Ruta del Peregrino is a 72-mile pilgrim route that winds between Ameca and Talpa de Allende in the state of Jalisco. It has been popular since the 17th century, and during Holy Week, around two million pilgrims take to the path. In 2008, Jalispo's tourist board decided to put in nine shelters and look-out points along the way. It called upon a handful of international architects and designers to each create something to delight local walkers and to draw visitors from further afield. It could have ended up as a bit of a mish-mash, but perhaps because of the brief, or perhaps because of the creatives chosen (Dellekamp Arquitectos, Periférica, Elemental, HHF architects, Luis Aldrete, Tatiana Bilbao, Ai Weiwei's Fake Design and Godoylab), the results have been mostly stunning.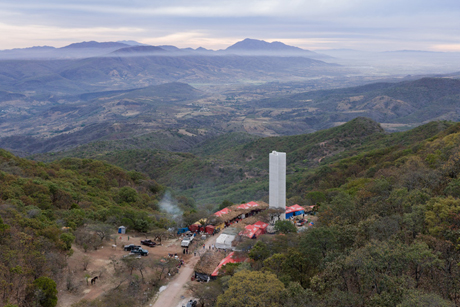 The latest piece to complete is the Cerro del Obispo look-out point by Swiss architects Christ & Gantenbein. Their location was pretty spectacular – near the top of the 2000m-high Obispo mountain. There, the architects created an organically curvy hollow column, inspired in shape by the gradients of the surrounding landscape.
According to the aptly-named Emanuel Christ, "The pilgrims' column sets a mark that is visible from afar. It also creates an exciting, almost transcendental space for those who have already reached it." This impressive monolith actually has a discreet door, which allows visitors inside to glance up at the sky directly above them. Better still, it's 27m of concrete – our favourite construction material for reasons best explained here.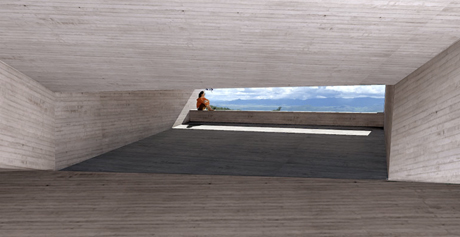 And there's more concrete on show further along the route, courtesy of Chilean architects Elemental. Their viewing platform is a Brutalist affair, contrasting nicely with Christ and Gantenbein's offering. Meanwhile, Mexican firms Dellekamp and Periférica teamed up to create a concrete circle in the woods. But that's not the only material on show. Ai Weiwei was responsible for a deceptively rustic pier, made of stone.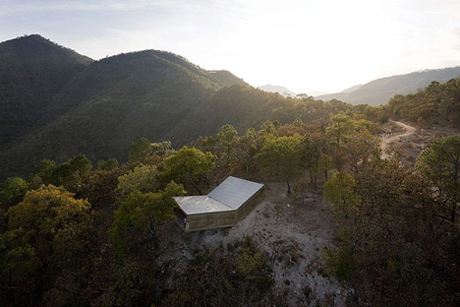 This is an innovative and courageous scheme by a tourist authority. But while architecture aficionados may drool over the stylish forms, we can't help wondering what the regular pilgrims make of these divine interventions. For more divine interventions (sorry) check out Concrete in the store today.