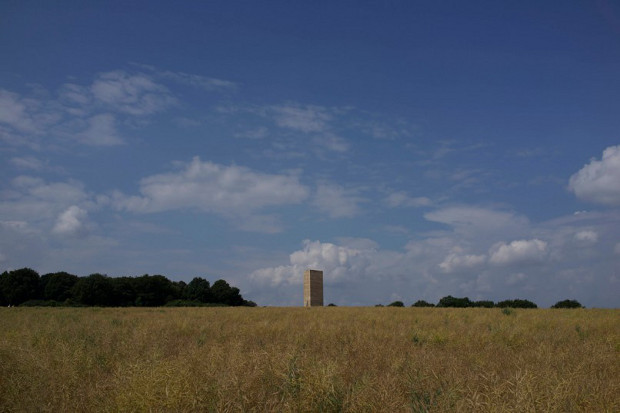 John Pawson visits Zumthor's Bruder Klaus chapel
The great British minimalist admires the shape-shifting quality of Zumthor's 'landlocked lighthouse'
In 1998 the German farmer Hermann-Josef Scheidtweiler and his wife Trudel, decided to build a chapel on their land in Mechernich, close to the Belgian border. They wrote to Peter Zumthor, who had just won a competition to design the Kolumba museum in nearby Cologne. While Zumthor may not have won the Pritzker Prize at this point – he picked up the annual award in 2009 – the Swiss architect was already much celebrated, and unlikely to accept small, private commissions. However, the Scheidtweilers had decided to dedicate their chapel to Bruder Klaus, a 15th century European hermit and holy man, who is not only the patron saint of Germany's Catholic Rural Communities Movement, but also Switzerland's patron saint, and – as good fortune would have it – a favourite of Zumthor's mother.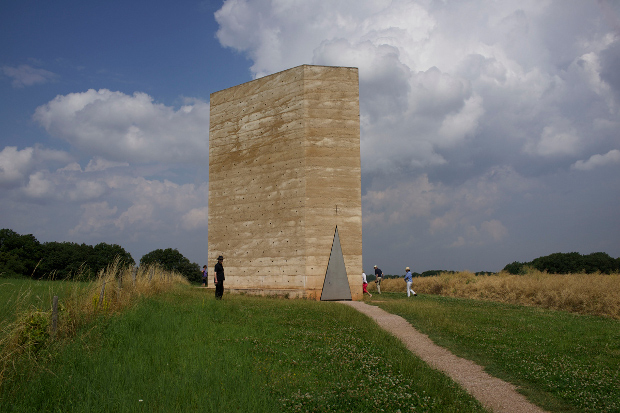 Zumthor accepted the commission for a nominal fee, and set about creating a building that would celebrate both the local area and the hermit-like life of Klaus. In 2007, with the help of the region's farmers, Zumthor cut 112 local trees to build a kind of wigwam, which he then packed locally sourced concrete around. The concrete layers were built up gradually, in a style more like rammed-earth walls than commercially poured concrete. Finally, the inner wigwam was set alight, burning the wood away to leave a bare space, lit by a single bare opening in the roof.
Now the building draws pious worshippers and minimalist design aficionados, including the great British architect John Pawson. Pawson visited the chapel this summer, taking these photographs for his online journal.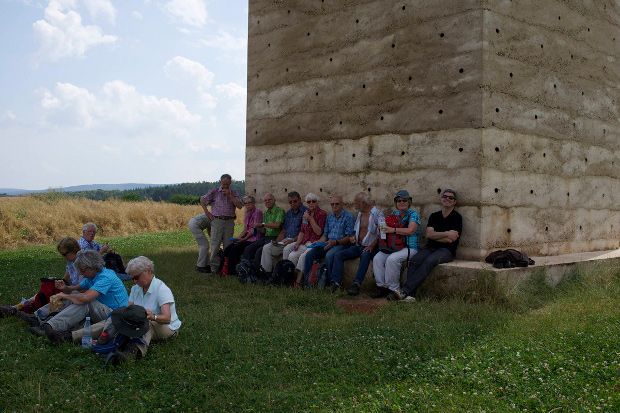 "The Bruder Klaus Chapel rises like a landlocked lighthouse in farmland south-west of Cologne," he writes in a post entitled A Walk Across Fields in Western Germany. "Zumthor's five-sided structure has a shape-shifting quality, its appearance morphing with every twist and turn of the footpath that winds its way between the fields. The visit by our small party of three — which included Helmut Haug, priest of the Moritzkirche in Augsburg — coincided with the arrival of a group of convivial ramblers, whose knapsacks contained schnapps as well as sandwiches."
Bruder Klaus, who, according to legend, survived on nothing but Eucharist bread and wine for 19 years, would surely have approved. To see Pawson's post in full, go here. For more on this great British architect, please consider our John Pawson books, including A Visual Inventory, Plain Space and Minimum.
Meanwhile, for greater insight into the versatility of Zumthor's chosen building material, browse through our Concrete book, and for the best representation of the genius of Peter Zumthor, please buy a copy of our Composing Space book, which draws together Hélène Binet's wonderful architectural photography of Zumthor's work, including this chapel, as well as buildings by many other famous architects. However, before you do any of that, please sign up for our Phaidon Club, to take advantage of exclusive offers, events and reward points.