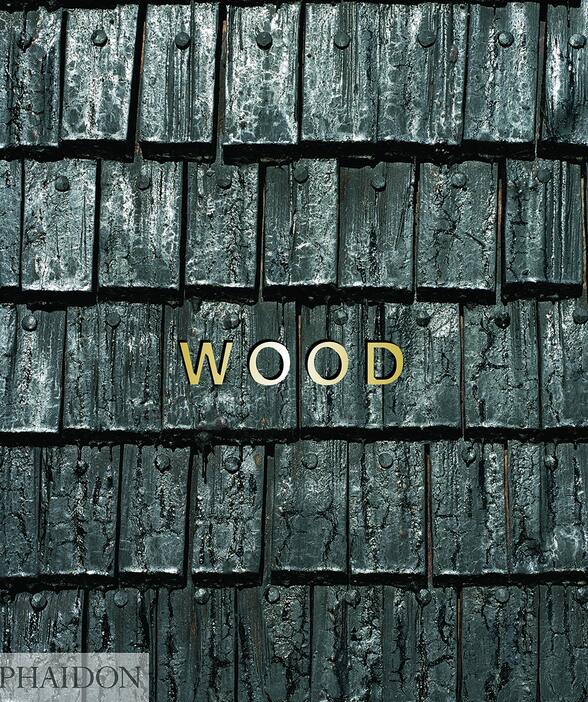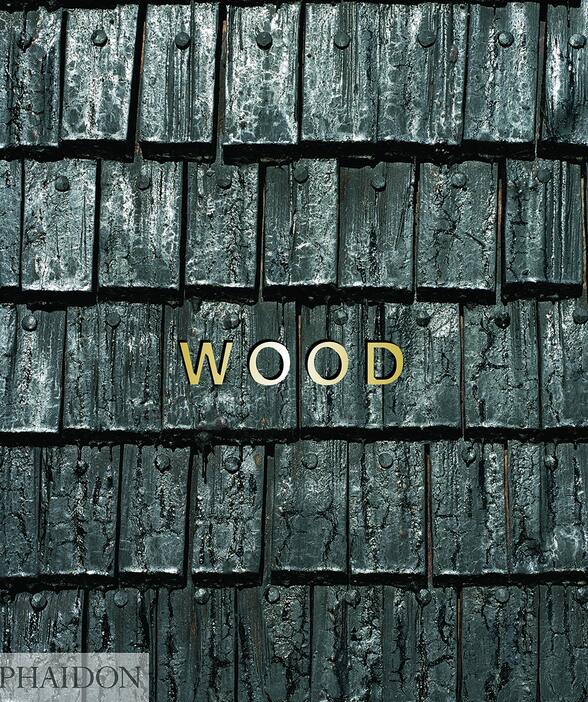 Wood
Wood is a fresh, insightful and surprising look at the world's best timber architecture.
With 170 structures from the last 1,000 years, Wood features projects from some of the world's most celebrated architects. Renzo Piano's otherworldly New Caledonian Cultural Centre is found alongside projects from Tadao Ando and Peter Zumthor. Even the work of Le Corbusier, an architect best known for his work in concrete, is shown - his humble Mediterranean log cabin, Le Cabanon, was his last home.
Arranged to promote comparison and discussion, the selected projects take the reader on a global tour of inspiring and intriguing structures: a Vietnamese village hall sits beside a state-of-the-art Belgian laboratory, an Italian anatomical theatre alongside a luxurious Canadian sauna and an onion-domed Russian church next to a fortified Japanese castle.
Illustrated with extraordinary photographs, each project includes an extended caption providing an insightful commentary on the building.
An essay by the bestselling author and naturalist Richard Mabey explores the close relationship between trees and architecture.
Following the popularity of Concrete and Brick, Wood is a beautiful and informative visual exploration of a natural material that harbours an extraordinary range of expression and potential and has inspired architects for generations.
Specifications:
Format: Hardback
Size: 290 × 250 mm (11 3/8 × 9 7/8 in)
Pages: 224 pp
Illustrations: 174 illustrations
ISBN: 9780714873480
William Hall trained at Central Saint Martins and began his career in the office of the minimalist architect John Pawson. He now runs his own design practice in London, working with clients such as Calvin Klein, MoMA and Tate. Hall is the author of Concrete and Brick (Phaidon, 2012 and 2015).
Richard Mabey is a writer, broadcaster and naturalist and the author of some forty books, including the Whitbread Award winning biography, Gilbert White (1986), and Beechcombings: the Narratives of Trees (2007). For twenty years he was the custodian of an ancient wood in the Chilterns, South East England. Mabey currently lives in a sixteenth-century half-timbered farmhouse in Norfolk. He is a fellow of the Royal Society of Literature, and a visiting fellow at Emmanuel College, Cambridge.
"A landmark in publishing."—Nicholas Serota
"Visually stunning celebration of one of the world's best timber architecture, showcasing a spectacular selection of wooden structures from the last 1,000 years."—CreativeBoom.com
"Extraordinary wooden buildings from the last 1,000 years."—The Daily Telegraph
"Innovative architects all over the world are taking advantage of the new possibilities of wood... Wood showcases some of the world's most beautiful and ambitious wooden architecture."—Christie's
"Takes the reader on a tour of some the globe's most fascinating structures... Will work wonders for armchair aesthetes who appreciate a good view."—Rake's Progress
"In addition to gorgeous photography (this is a Phaidon book, after all) you get insightful commentary about each of the structures and an essay by Richard Mabey that explores the relationship between wood and architecture. This hardcover tome... will make a great addition to your coffee table book collection."—Cool Material
"[A]n original look at one of the most versatile and storied building materials on earth."—Uncrate
"Takes you on a visual tour of timber architecture... with 174 stunning images."—Werd
"A visceral and sensual delight, with the most exquisite photography of the most interesting and beautiful timber buildings from all eras."—Piers Taylor, Architect and presenter of the BBC series 'The World's Most Extraordinary Homes'
"...Pays homage to this natural wonder's enduring appeal."—Architectural Digest Online
"A beautiful new coffee table book features 170 dramatic examples of great wooden architecture."—GQ Online
"A fresh look at the world's most versatile building material."—I
"Hall [...] bridges the past, present and future with this catalogue of masterpieces... An exceptional bonus is the essay by highly acclaimed writer and naturalist Richard Mabey, which brings depth, historical detail and philosophical insight to the relationship between buildings and trees. Tapping the imagination and the spirit of ingenuity, this compelling new volume is a must-have for architects, urban planners and designers."—Identity (Dubai)
"Excellent."—Esquire
"Fascinating."—Homes & Gardens
"Spectacularly documented... Wood presents buildings of unexpected versatility and variety."—ELLE Decor
"Will have you looking at wood in a new light."—Singapore Tatler Homes
"A love letter to wood... ranging from a state-of-the-art Belgian laboratory to a Vietnamese village hall" —The Observer Magazine
"Hall takes his readers on an expressive journey showcasing the 170 finest wooden marvels in the last 1000 years and explores the intimate relationship between timber and architecture."—DesignBoom.com
"A fitting celebration of one of our most ancient and readily available resources... All carefully arranged to encourage comparison and prompt discussion."—Self Build & Design
"As one flips through the pages of Wood [...] one would be mesmerized... Be inspired."—Fixtures Magazine
"Termed a "love letter" to lumber, Wood is a fresh, insightful and surprising look at the world's best timber architecture."—Building Products Digest