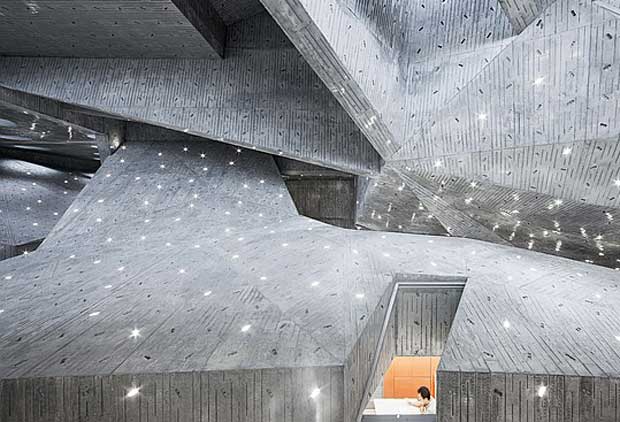 Concrete culture from Louis Kahn apprentice
If you loved our book Concrete take a look at this building from the master's last apprentice
With a mentor like Louis Kahn, it's perhaps no surprise that you can work wonders with concrete. Japanese architect Chiaki Arai, who was one of Khan's last apprentices, has created quite a building from the material with his Konan Ward Cultural Centre.
It follows on from a series of cultural, community and civic centres around Japan by his Tokyo studio, which he set up in 1980. These include the Ofunato Civic Centre and Library, the Karakida Community Centre, and the Kadare Cultural Centre.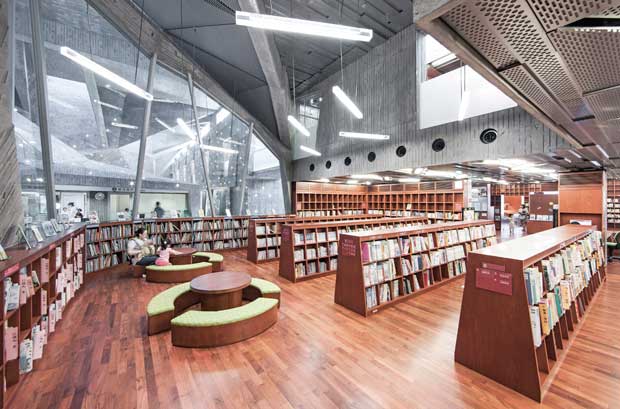 With this latest scheme, the intention was to bring under one roof a library, community centre, museum and 400-seat theatre in the city of Niigata, 150 miles north-west of the capital. The existing venues had all been demolished to make way for Niigata's newly created Konan ward.
Arai, who also worked for the Greater London Council in the 1970s, believes that "the era of the architect as great master is ending." Instead, he is keen to embark on genuine collaboration with the future users of his buildings, rather than pay lip service to the consultation process.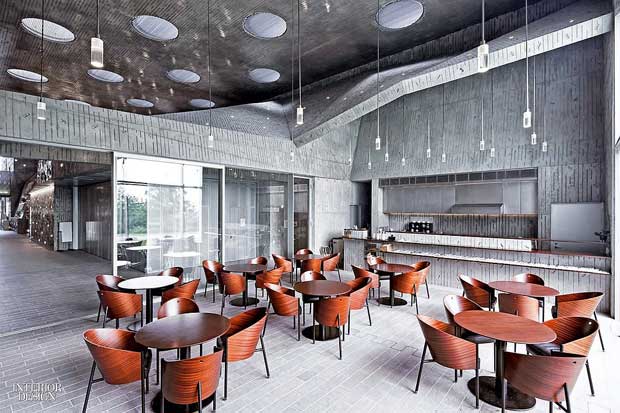 So he organises myriad workshops where the locals can thrash out the issues, and which inform the building's design. What's more, "through workshops, people develop a very deep affection toward a building," he says.
The resulting building comprises four zones around cruciform circulation routes. Meanwhile hundreds of LED lights embedded in the concrete make the interiors sparkle.
The Konan project is excellent news for fans of Arai's architecture, as it could have been very different. Now in his mid-60s, he was seriously thinking of giving up architecture little more than a decade ago, having achieved so little recognition. Now, it seems he's on a roll.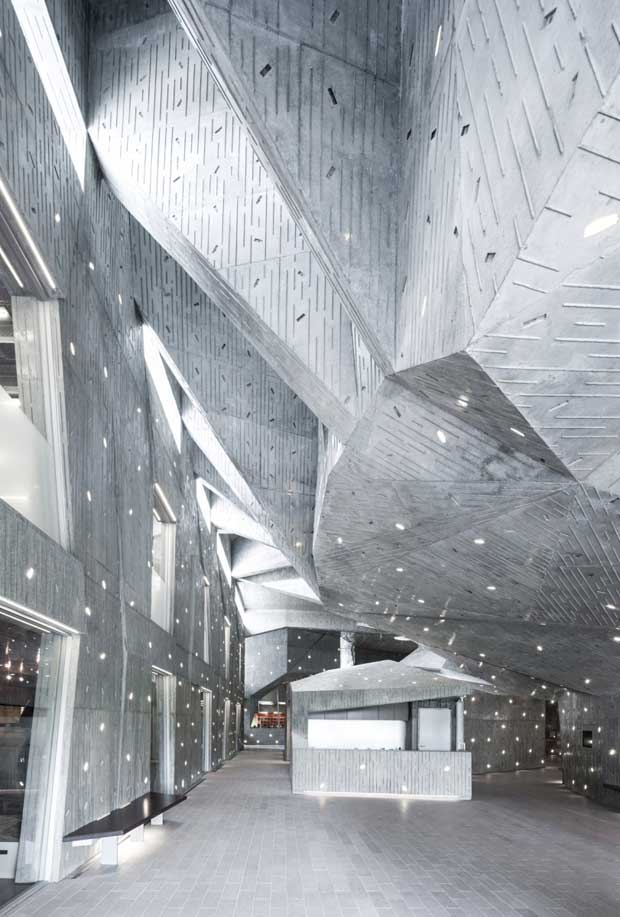 For greater insight into Arai's mentor, take a look at our brilliant Louis Kahn book. For more on the building possibilities afforded by the magical combination of aggregate and cement, take a look at our Concrete book.
You can also find out more about new buildings around the world via the Online Atlas and for a limited time, anyone tweeting an Atlas project - any project - will be rewarded with one week's free subscriber access to the site. Meanwhile, for more on contemporary building, please take a look at The Phaidon Atlas of 21st Century Architecture and the Phaidon Architecture Travel Guide App.