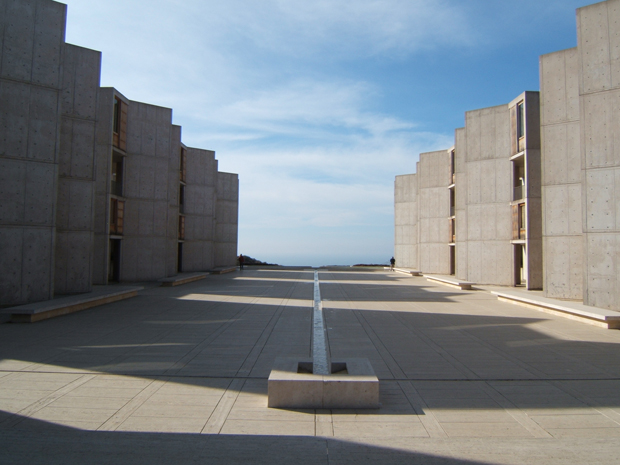 Libeskind, Hadid and Yansong's favourite buildings
To mark the 40th anniversary of UNESCO's World Heritage Convention, CNN quizzes architects on best designs
On November 16, 1972, at the UNESCO conference in Paris, 127 nations adopted The Convention Concerning the Protection of the World Cultural and Natural Heritage. Over the following decades, many great landmarks were saved thanks to this convention. Yet what will be preserved in the future? Perhaps CNN has the answer. To mark the convention's anniversary, the international news channel has interviewed some of the world's leading architects – such as Zaha Hadid, Daniel Libeskind and Ma Yansong – asking them to name both their own favourite designs, as well as one construction they wish they had drafted.
The series only began this week, but already it's thrown up some surprises. Libeskind, although best known for winning the competition to redevelop the site of The World Trade Center in lower Manhattan, chose his work for The Military History Museum in Dresden, a 19th Century armoury which was renovated according to the architect's plans last October. Central to Libeskind's design is a five-story 14,500-ton wedge of concrete and steel which cuts through the building's orderly façade. In the documentary, he explains that this disruptive shard will cause visitors to question "why people participate in and organise violence, [and] why they conform to totalitarian thoughts."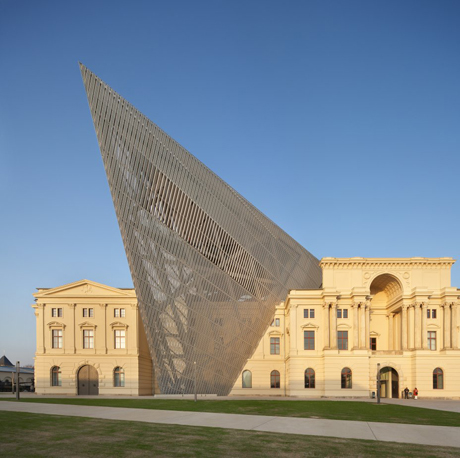 He goes on to select the Eiffel Tower as the building he wished he had come up with. "It's daring because it doesn't mimic anything," he tells the channel. "Technology and architecture were used to create something incredibly radical."
Meanwhile, Chinese star architect, Ma Yansong, chose his Absolute Towers, two ergonomic skyscrapers built in Mississauga near Toronto, completed this year. Yansong's designs won the competition in 2007, when he was only 30. He told CNN that was quite overawed by the challenge: "I had never built a building before." Yansong went on to select the Salk Institute, a Californian biological research institute designed by Louis I. Kahn and completed in 1965, as the one building he wished he had built. "In the institute you can have a dialogue with nature and the environment," he said, "in that atmosphere you think about life."
To find out more about the series, visit CNN's Great Buildings page. To learn more about the inspirational work of Louis I Kahn, take a look at our monograph, an in-depth work on the 20th century architect. You'll find The Salk Institute in our wonderful new book Concrete. It's described by Leonard Koren in the introduction as "a rigorously designed tribute to those time-honoured classical values, harmony and balance."