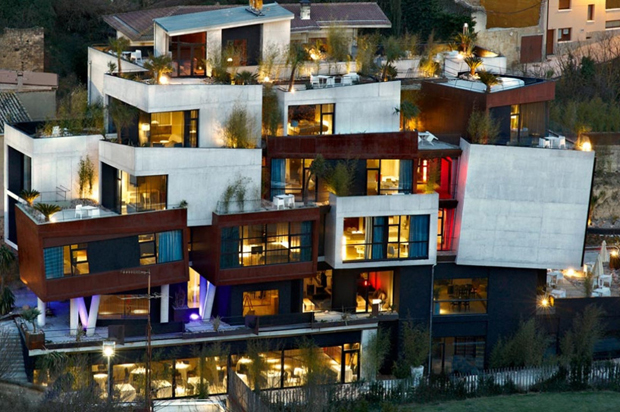 'Cubist' hotel opens in Spain
Mup-Arq creates 'tumbling' concrete and corten steel hotel blocks in Spanish village of Villabuena de Alava
We're fully aware of the power of eye-catching architecture to raise the profile of a place, and sometimes it seems as if the more unknown the location, the bigger the architectural splash. Look at the amazing Louvre outpost in the post-industrial town of Lens by SANAA in Japan, which opened last year.
Now, the sleepy village of Villabuena de Alava in Spain's Basque region has the sort of intervention that might struggle to get planning permission elsewhere. It's a collection of irregular blocks piled higgledy-piggledy, some in concrete and others in corten steel, which appear to emerge out of the rocky hillside on stilts. The architects, Beatriz Perez Echazarreta and Jose Santos Urizar Jauregui of local practice Mup-Arq, call it "a dynamic stacking of oddly-shaped cubes that seem to have been toppled down the escarpment". We can't help being reminded of the irregular forms and undulating floors of the great Austrian artist and architectural designer Friedensreich Hundertwasser.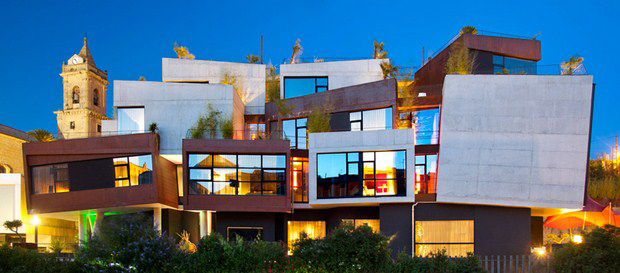 The structure is home to a new boutique hotel, the Viura Hotel, which offers gourmet food and plenty of wine tasting in the nearby bodegas. While Mup-Arq's exterior is a spectacle, the 33 rooms are more conventional boutique fayre of muted tones and photographic murals. However, there are glimpses of the building's rocky foundations in the restaurant, gymnasium, cafeteria, and computer and information areas, where certain walls have been left exposed.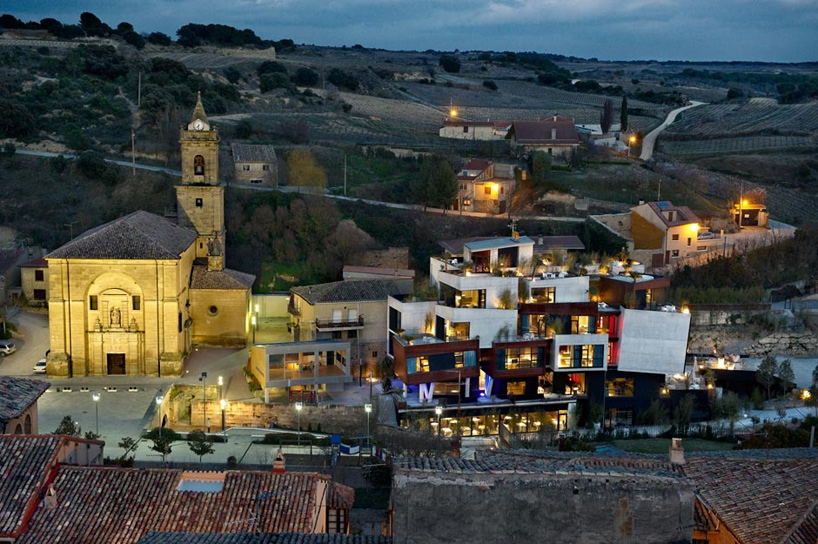 While some locals and historians might be alarmed at this modern structure's proximity to the village church (whose spire now peaks out behind the cubes), at least Viura Hotel has stuck to the custom of being lower in height than its divine neighbour.