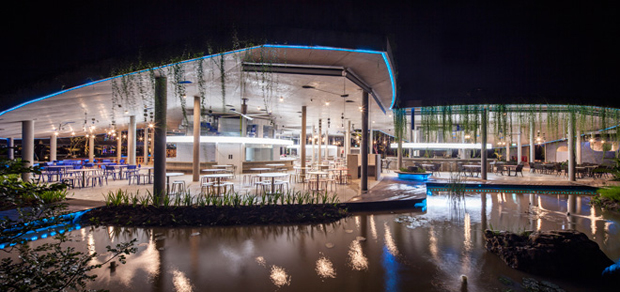 Singapore's great concrete street-food court
Satay by the Bay brings Singapore's contemporary architecture down to a lush, human scale
So much of Singapore is slick and corporate that it can be a blessed relief for visitors when they make it to the 19th century quarters of Little India, Chinatown and Arab Street. These areas are all about small, family-run businesses, street hawkers, out-door living and life on a more human scale.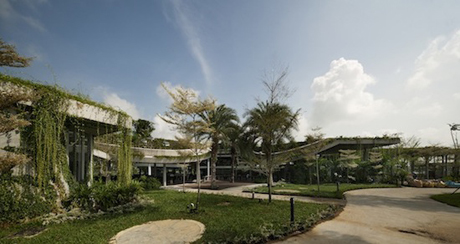 Under such circumstances, the introduction of a new food court into a city already dazzled by bright new developments might not be regarded as a victory for small-scale city living. However, Singapore's new Satay by the Bay Food Court may well avoid any charges of corporate heavy handedness, partly because it looks so good. This informal dining area is set in a green space on the seafront, and is a low-rise, lush affair, formed in curvaceous concrete. The design is a joint effort between architects Kok-Meng Tan (a Singaporean) and Satoko Saeki (from Japan) of KUU, and Ling Hao of Linghao Architects.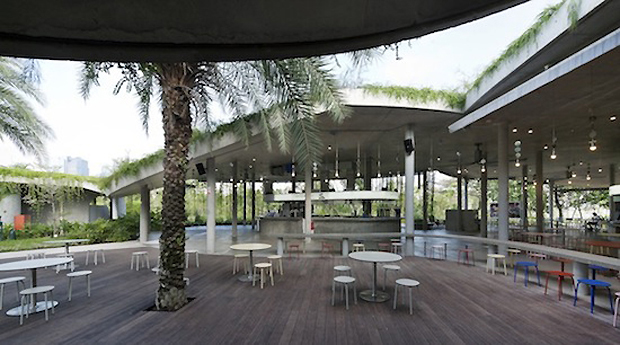 They've configured the space so that there are two main clusters of street-food-style stalls, close to the seating areas, and next to the garden. The pavilions are ergonomic and undulating structures on slim cylindrical columns, ventilated by the sea's breeze and large ceiling fans. The materials are pretty basic, too, with plywood, glass, cement flooring and recycled bamboo decking featuring heavily; nothing looks overly glitzy or brash.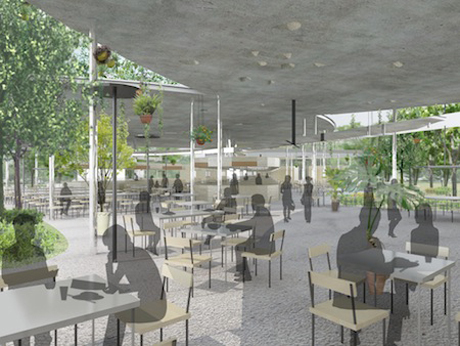 However the real highlight here is the amazing landscaping. The place is covered in ferns and creepers, with pathways meandering to reed- and lotus flower-filled ponds. This tropical environment is made possible by the pavilion roofs, which collect rainwater and redirect it into the ponds. What's more, this flora is accompanied by the appropriate fauna: butterflies, dragonflies and other insects. At €1.9m, this is a much more modest development than, say, the country's huge new national stadium, yet it feels much in keeping with Singapore's multicultural heritage.
For more, see this great Domus article, or KUU's own site. For more great quick-setting creations, please consider our Concrete book, which takes a fresh look at the world's most versatile and abundant building material.