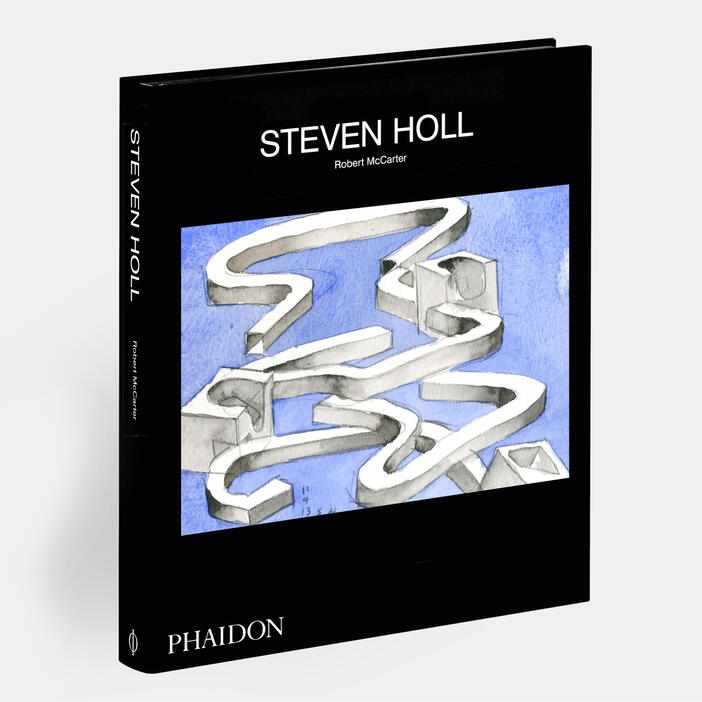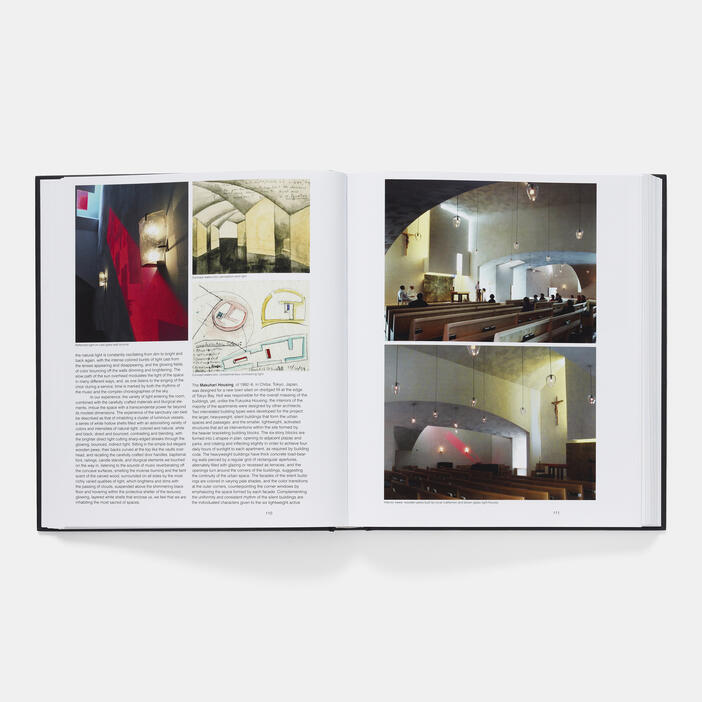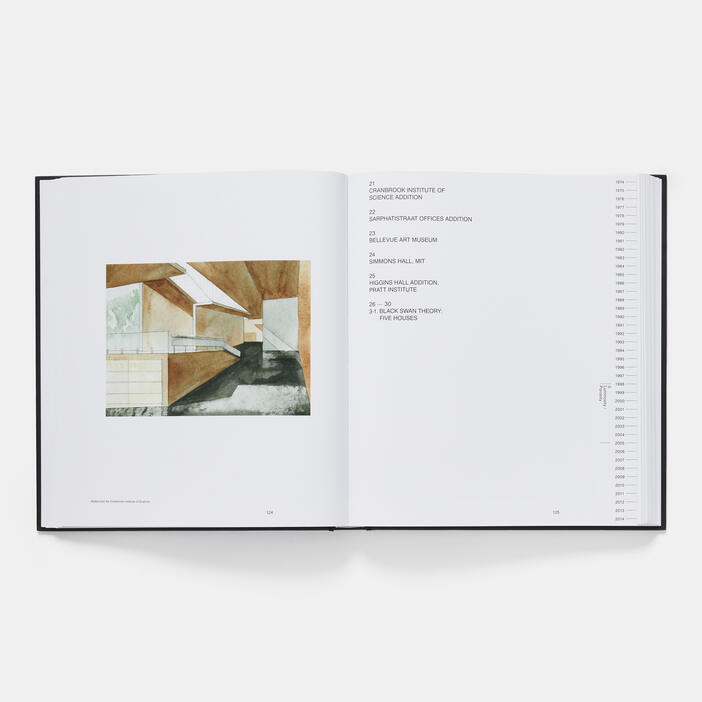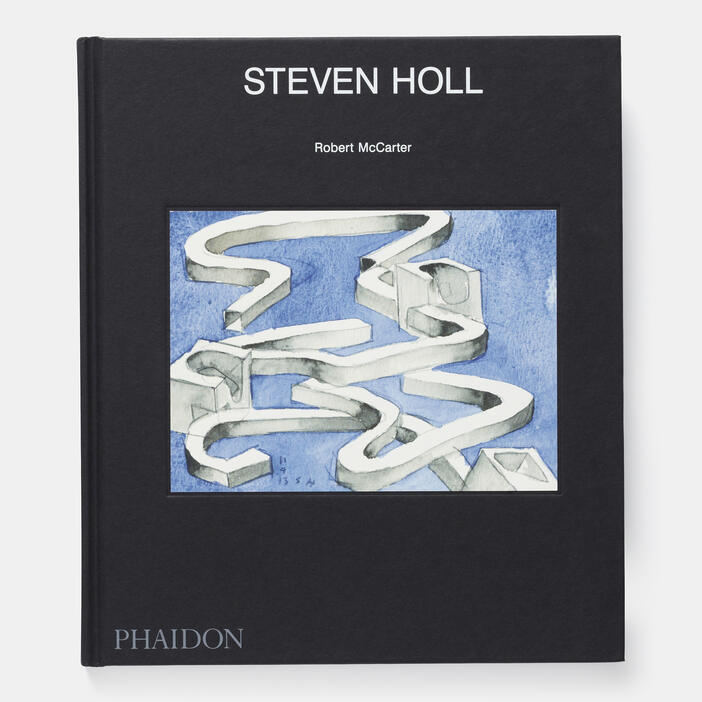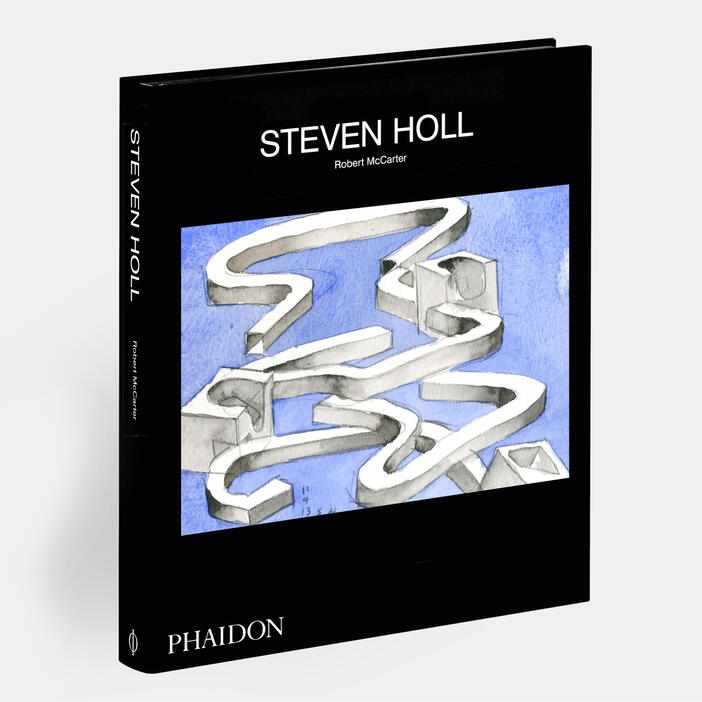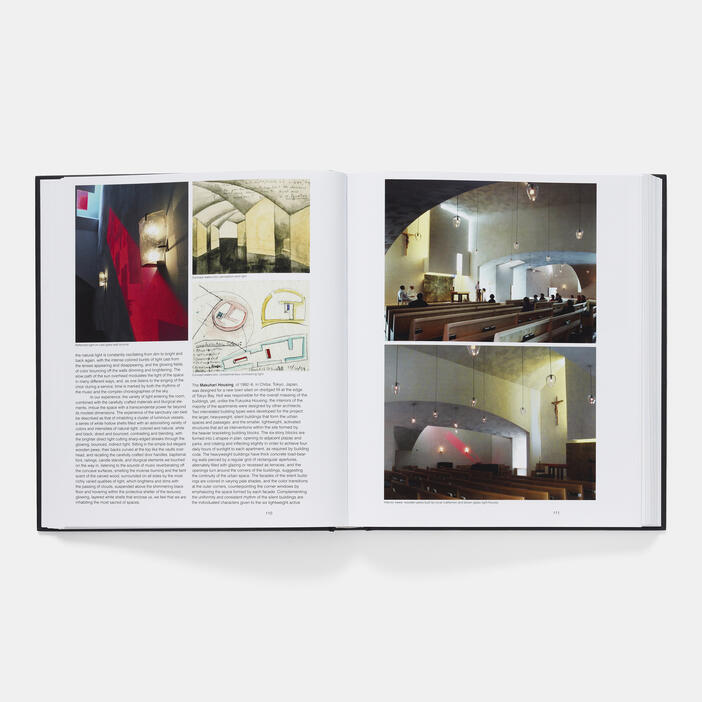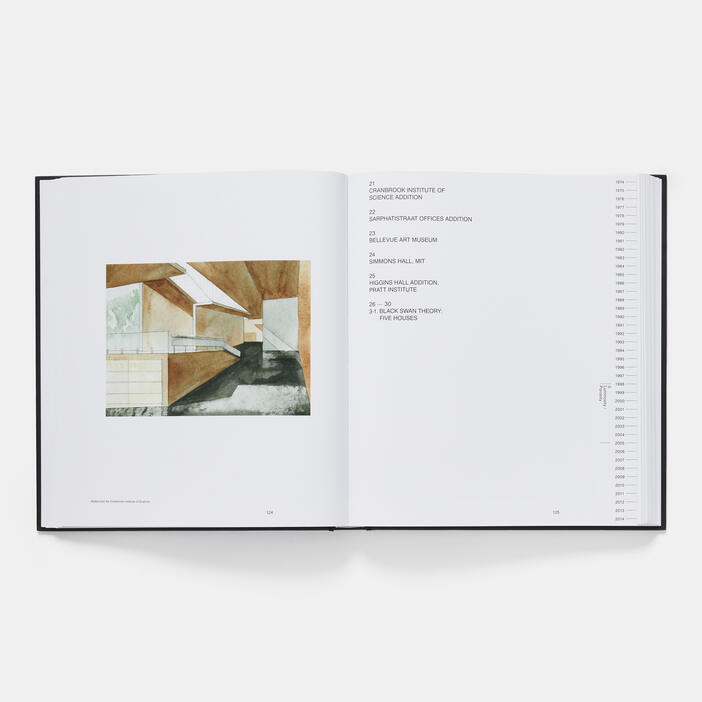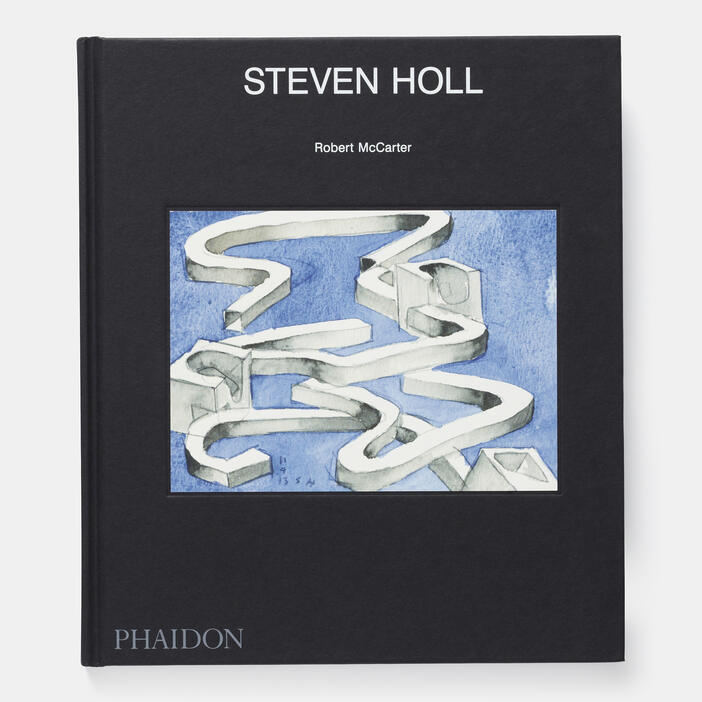 Steven Holl
Price AUD$125.00 Price CAD$120.00 Price £59.95 Price USD$95.00 Price T95.00
Comprehensive monograph on one of America's greatest living architects by award-winning author and architecture critic Robert McCarter.
This in-depth monograph is devoted to one of the leading United States architects on the contemporary scene: Steven Holl (b.1947). Richly illustrated with hundreds of colour photographs and Holl's own watercolours, the book introduces the artist's personality and works, and the studio he founded in 1976, Steven Holl architects.
Holl studied architecture at the University of Washington at Seattle, and later in Rome and at the Architectural Association in London. He has worked both in the United States and in Europe, and a great deal in the East, especially in Japan. His most important designs, outstanding in their respect for the cultural and historical environment in which they are set, include the Makuhari residential complex in Japan, the St. Ignatius chapel at the University of Seattle, the Museum of Contemporary Art in Helsinki and the extension of the Cranbrook Institute of Science at Bloomfield Hills in Michigan.
A professor at the Graduate School of Architecture of Columbia University, Holl has held courses and given lectures in several other institutions in the United States. He has won many awards, including the Arnold W Brunner prize for architecture in 1990, and the Alvar Aalto medal in 1998.
Robert McCarter has known and taught with Holl for over 30 years and provides an authoritative and personal examination of Holl and his work.
A must-own book for architects as well as for students of the discipline.
Richly illustrated with hundreds of colour photographs and Holl's own watercolours.
Specifications:
Format: Hardback
Size: 290 × 250 mm (11 3/8 × 9 7/8 in)
Pages: 288 pp
Illustrations: 400 illustrations
ISBN: 9780714870212
Robert McCarter is a practicing architect and has been Ruth and Norman Moore Professor of Architecture at Washington University in St. Louis since 2007. He taught previously at the University of Florida, where he was Director of the School of Architecture from 1991–2001, and Columbia University, among other schools. He has written for numerous international publications, and his books include: Grafton Architects (2018); Marcel Breuer (2016); Steven Holl (2015); Alvar Aalto (2014); Carlo Scarpa (2013); Understanding Architecture, co-authored with Juhani Pallasmaa (2012); and Louis I Kahn (2005), all by Phaidon Press. He has also published The Work of MacKay-Lyons Sweetapple Architects: Economy as Ethic (2017); The Space Within: Interior Experience as the Origin of Architecture (2016); and Aldo van Eyck (2015), among other books.
"The most comprehensive monograph... The words provide an impressive perception and authority" —Surface Magazine
"This volume treats Holl as one of the greatest living architects... This is a well-illustrated must-have for students of the architect's work." —Metropolis
"This uncommonly intelligent monograph shows why Holl is likely the next American recipient of the vaunted Priztker Architecture Prize." —San Francisco Chronicle
"This is one for inspiration" —Selectism
"I definitely believe in ideas driving a design, and that makes me different from the people who pretend to be phenomenologists. I am very different from them: you must have an idea to drive a design. I am much closer to Peter Eisenman or Zaha Hadid than I am to Zumthor. Le Corbusier always had an idea; and so did Louis Kahn. That's for me enormously important. I also believe that you don't need to know what that idea is to appreciate a building." —Steven Holl in Architectural Review
"McCarter's prodigious output of architectural monographs reaches new heights with this penetrating volume." —Publishers Weekly
"Steven Holl has a new monograph that any diehard fan would love to get their hands on." —Archinect
"Headlining the best new architecture titles."—Architectural Digest
"Phaidon's richly illustrated book on Holl's work."—Architizer
"Holl's routine of painting each morning echoes [Le Corbusier's] approach to architecture as a fine art... McCarther provides a methodical and suitably studious narrative... The range of work is truly impressive and has a consistent rigour... This substantial monograph demonstrates Phaidon's usual flair for high production values."—RIAS Quarterly
"[R]evisit [Holl's] impressive oeuvre... with his new monograph."—Archinect
"Richly Illustrated."—Archdaily