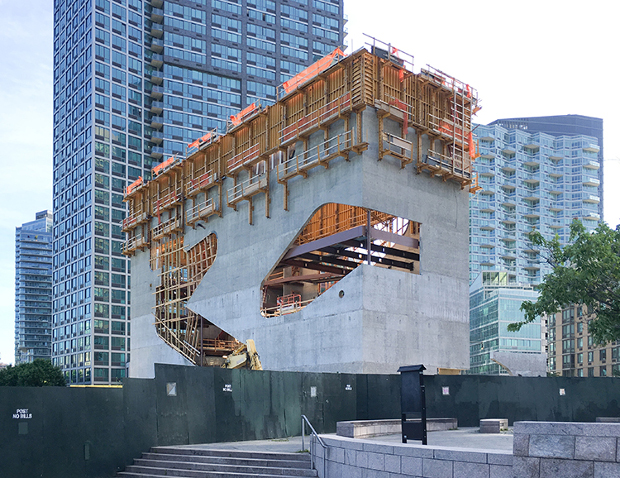 Why Steven Holl punched holes in his library
The architect's wall cuts add drama to this Hunters Point building while also paying tribute to a local landmark
You expect to see gaps in an uncompleted building, though perhaps not as dramatic as the gaps in the walls of Steven Holl's Hunters Point Library in Long Island City, Queens.
The curved apertures in these walls aren't some CAD file glitch, but a crucial means by which this important, innovative US architect has managed to introduce a sense of drama and contemplation into this 22,000 square feet library, which overlooks New York's East River, and the waterfront of eastern Manhattan.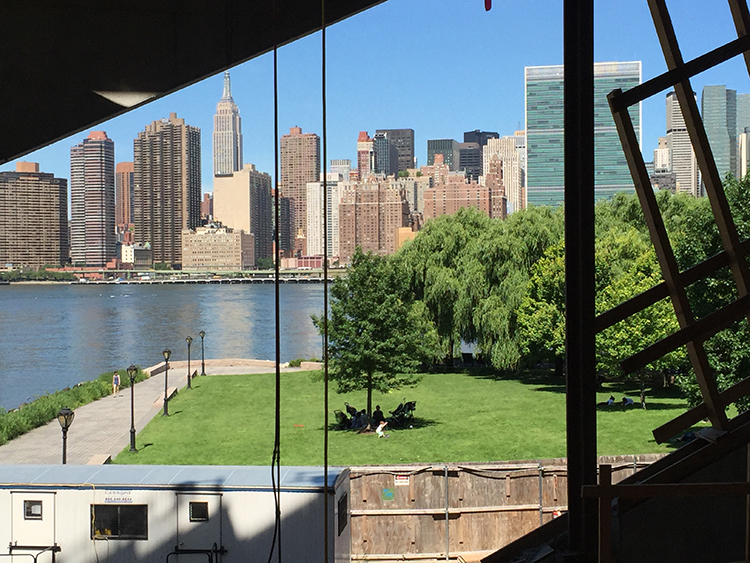 "Glazed cuts in the façade grant users views toward the city as they move up a series of bookshelf flanked stairs," explains the architect. "The main Manhattan view, perpendicular to the internal movement of the library, gives visitors to this small space a dramatic experience."
The library's wall cuts also help to identify its discrete children's, teen and adult areas, as well as guide visitors up to the rooftop auditorium.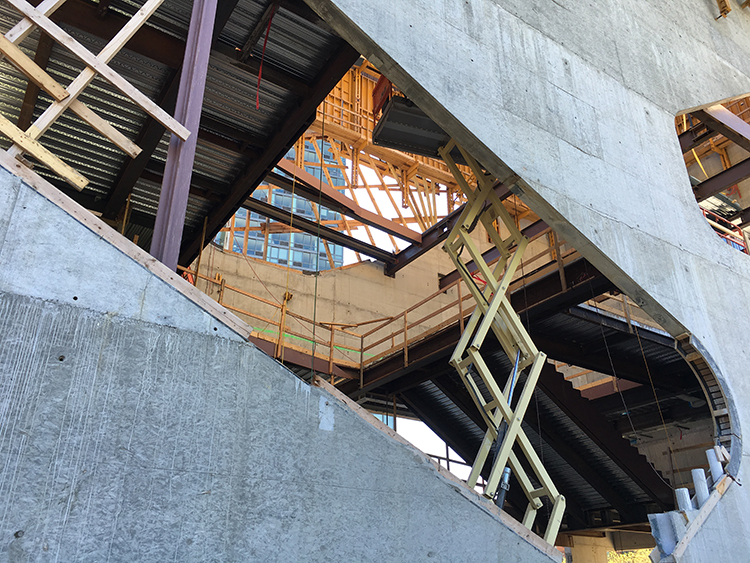 Holl hopes this public building - due to open in 2017 - and its accompanying park will provide a contemplative, community-devoted space to the increasingly privatized Long Island City waterfront. He also says it will be an ecologically sound building, with an outdoor reading space in the park grounds, and a recycled reflecting pool.
Yet, Hunters Point also pays homage to one distinctly artificial landmark. At night the wall cuts will be illuminated, adding a little riverside accompaniment to Long Island City's famous Pepsi-Cola sign, which you can make out in the rendering below.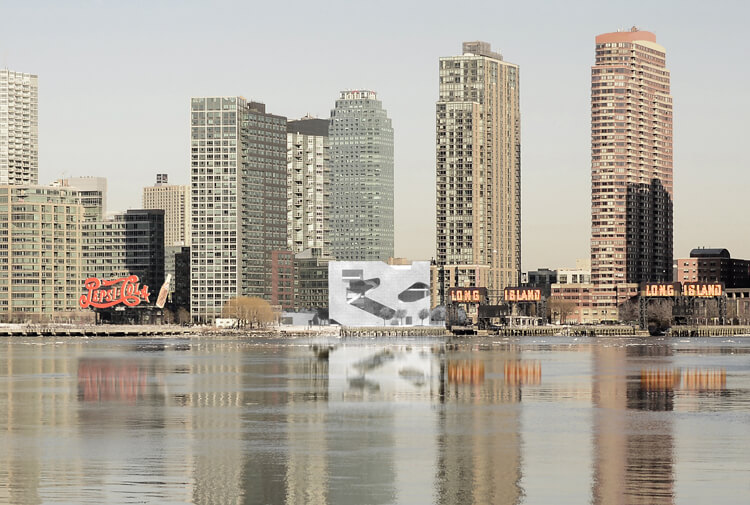 For greater insight into the work of one of America's greatest living architects, order a copy of our Steven Holl book here.