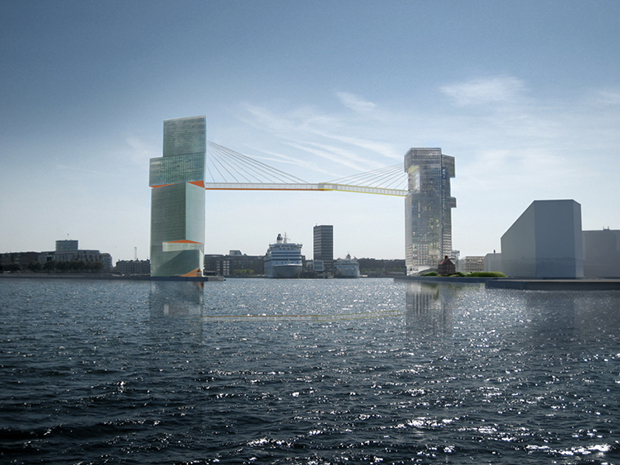 Steven Holl's Copenhagen towers get the go ahead
Work will start on an ambitious harbour project - seven years after Holl got the gig
As the US architect Steven Holl told us last month, it usually takes him eight years to get from an initial design to a completed building. Danish citizens have had to add a few years on to this turnaround time, thanks to the global financial crisis. In 2008, Holl's Copenhagen Gate won an architectural competition organised by the city's harbour development body. However, the ensuing global downturn scuppered any chance of its construction. Now, building work is planned to start in 2016/17 the architects say.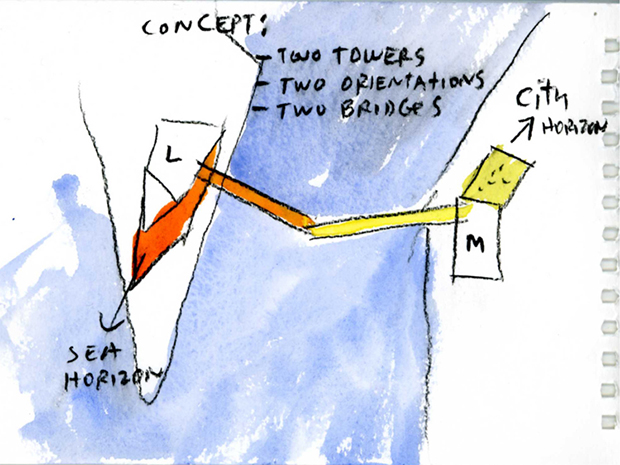 The plan is for two office towers either side of Copenhagen's harbour mouth, connected by a walkway. One office tower will stand on the Langelinie site, a berth for ocean ships for decades, "with geometry taken from the site's shape, and a prow-like public deck thrusting out to the sea horizon", the team adds. Across the water, the Marmormolen tower has "a main terrace that thrusts out towards the city horizon shaped by a public auditorium below."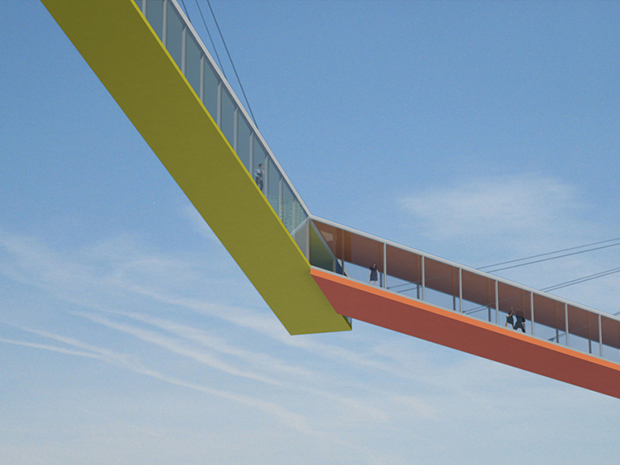 Visitors can make their way up the Langenlinie to its deck to gain access to the lifts, which will transport them to the 65m-high enclosed pedestrian bridge. The crossing is formed of two parts that meet in the middle at an angle "joining like a handshake over the harbour", say the architects. "The new design is intended to form an iconic landmark for Copenhagen's waterfront. At night the uplights washing the coloured aluminium reflect like paintings in the water," the architects add.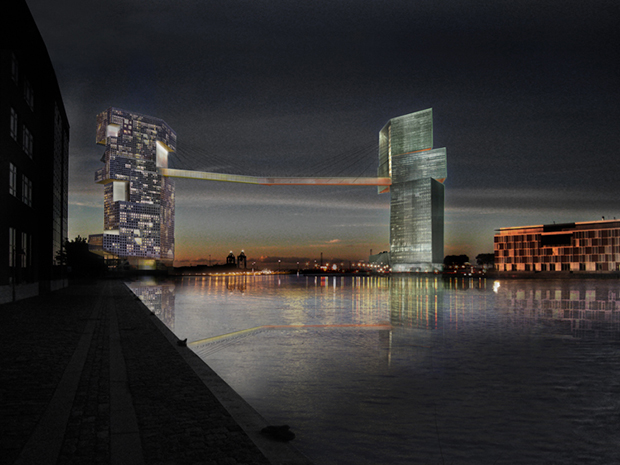 A high-rise stroll from one pier to the other will surely be an energising experience and it looks like the Danish capital should be getting a new piece of destination architecture sometime soon. For greater insight into the work of this important contemporary architect, get a copy of our new Steven Holl monograph.