Is this New Orleans' answer to the London Eye?
A local firm hopes to build this double-helix gondola-lift tower in time to celebrate the city's 300th anniversary
The New Orleans firm Perez has a long relationship with its hometown, having worked on cultural, governmental and office and transport projects in the city. However, its latest proposal is a little bit more ambitious than your typical tower block or bus terminal.
The 75-year-old practice, which describes itself as a 100% woman and minority-owned multidisciplinary firm, has designed a 320ft-tall amusement attraction to stand next to the city's iconic World Trade Center Building at the foot of Canal Street.
Called the New Orleans Tricentennial Tower, the structure is wrapped in a double helix of gondola lifts, has two viewing platforms, and is designed to celebrate the 300th anniversary of the founding of the city which will be marked in 2018.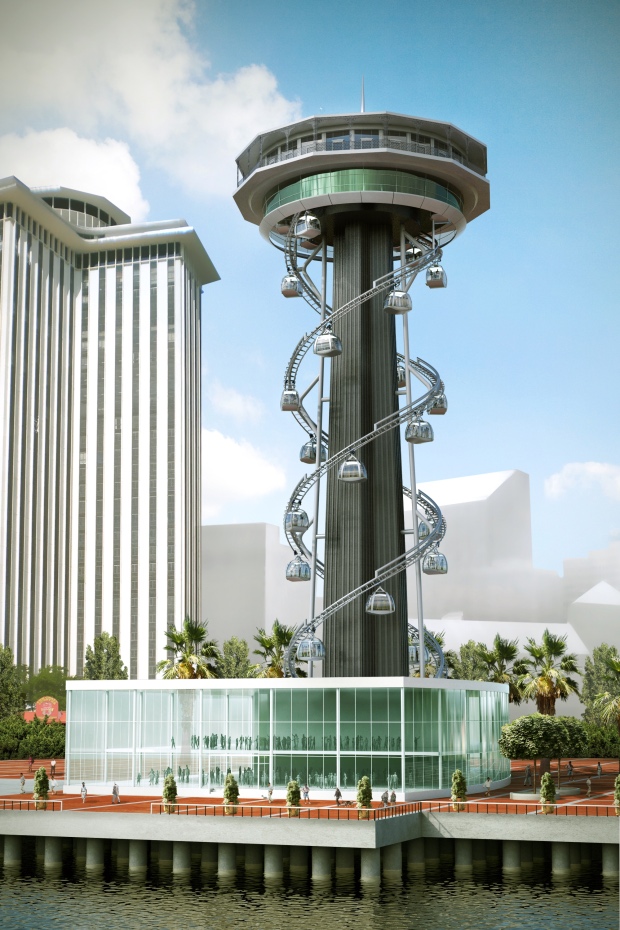 It's part of a joint bid with the attraction company, US Thrill Rides who say the tower will afford visitors breath taking 360-degree panoramic views from the gondolas during the long ride to the top. The rollercoaster firm, which has more than 300 rides up and running, is confident the structure would withstand demanding conditions, such as high winds, heavy loads, and high tolerances for local seismic events. Which is obviously a comfort.
Moreover, the Florida-based firm believes the Tricentennial Tower will create an iconic experience for visitors, much like the Seattle Space Needle or the UK's successful London Eye
Indeed, the $40m proposal is part of a wider bid by Two Canal Street Investor to redevelop the World Trade Center into a 318-room, five-star Hotel Alessandra New Orleans. This office block, which was designed by Edward Durell Stone in 1967, has been sitting vacant after a number of failed attempts by the City of New Orleans to secure a developer.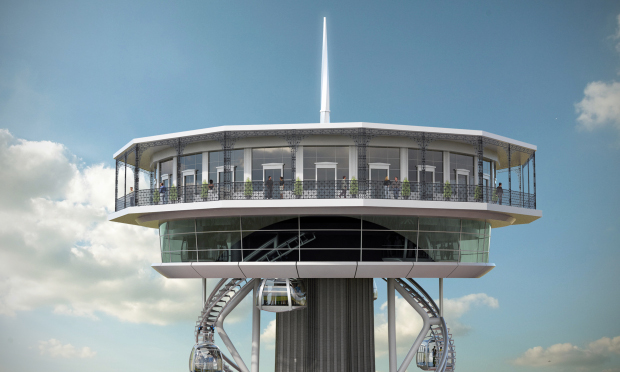 If selected, the team has promised to complete the tower construction in time for a grand opening during the City of New Orleans Tricentennial celebrations in three years' time. For more innovative contemporary architecture, sign up for a free trial of the Phaidon Atlas, our peerless architectural resource. And if you're planning a trip to New Orleans, don't forget your Wallpaper* City Guide.