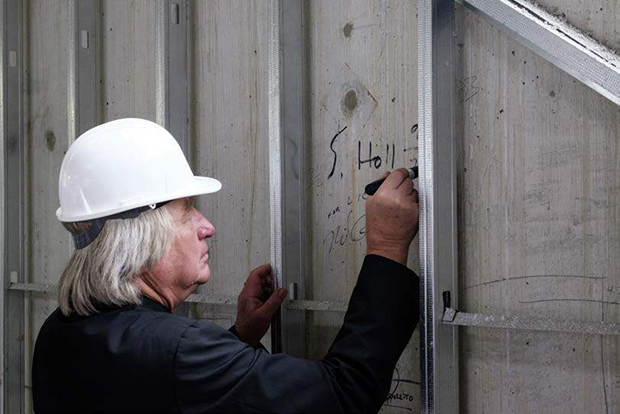 Steven Holl autographs his new Queens library!
Architect joins community leaders at the topping out ceremony for Hunters Point Community Library, NY
A topping out ceremony is an ancient, slightly superstitious practice held to mark the moment when a building's underlying structure – often its final roof beam – has been completed.
Yet it's as fitting a moment of celebration for even the most advanced works of architecture, as Steven Holl proved, when he signed an inner wall of his new library in Queens at its topping out event a few days ago.
Holl's Hunters Point Community Library in Long Island City sits on the banks of the East River. With a glistening aluminium exterior and large rounded apertures allowing views into the building, it will soon offer local book borrowers unbroken views to Manhattan, and give Manhattanites something sparkling to feast their eyes on, including the inside stairways flanked by bookshelves.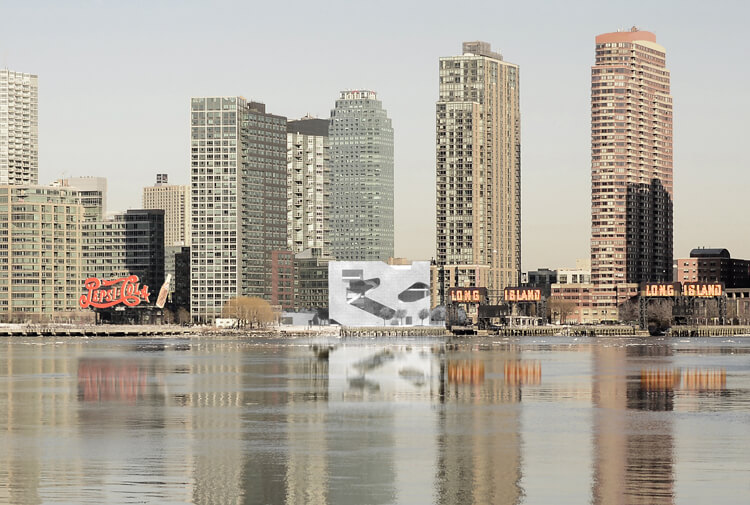 "The building's topping out clearly shows the curvilinear cuts and subtractions in its simple rectangular volume, revealing the internal circulation and indicating the most important elements of its programme such as the Children's Library on the east and west facades," Holl says.
Inside, the 22,000 sq ft. building houses an adult reading collection, children and teen areas, a cybercentre and conference room. Performances and happenings will also take place in an outdoor amphitheatre.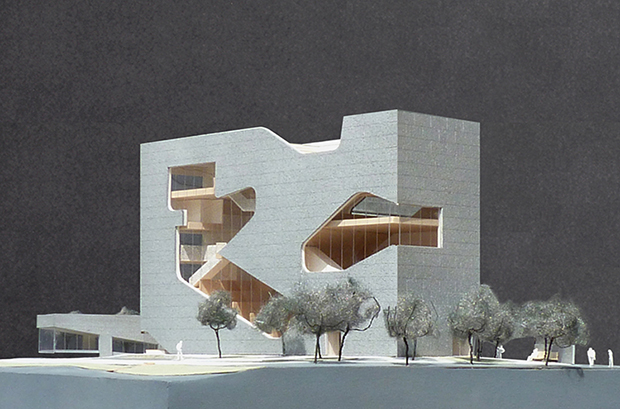 The building's shimmering appearance is achieved by daubing the exposed concrete structure with aluminium paint. At night, those big irregular windows make it a low-rise beacon, dwarfed by the condominium skyscrapers that surround it.
Holl's desire is that when it opens in summer 2017, the library "will bring community-devoted space to the increasingly privatized Long Island City waterfront."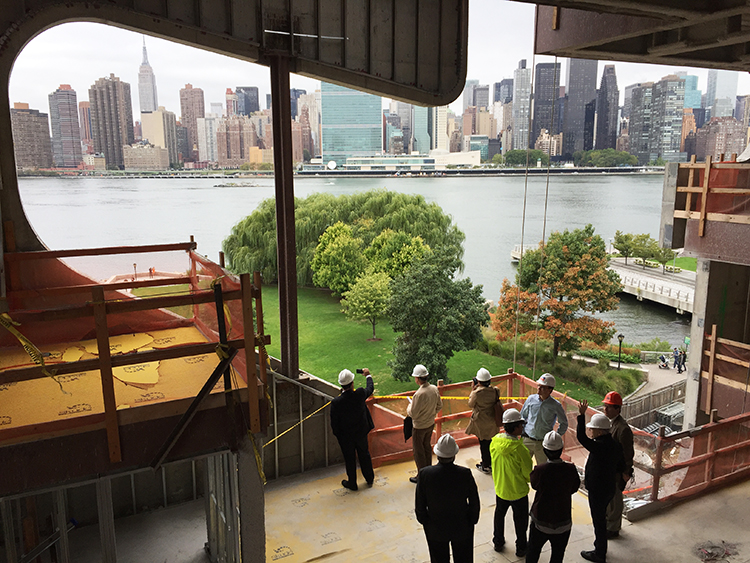 As well as the reading zones inside, landscape architecture firm Michael Van Valkenburgh Associates is planting a reading garden in a copse of surrounding Ginko trees and also on the rooftop.
Holl will follow Hunters Point with another library project, this time in Malawi. For more on Holl and his work check out our book Steven Holl here which was made in close collaboration with the architect.