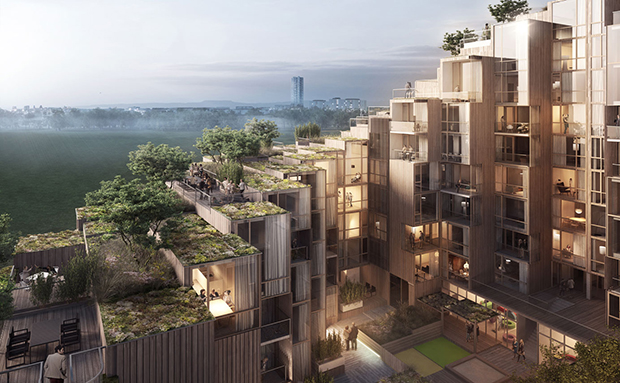 BIG blends city living with the country life
Bjarke Ingels' 79 & Park complex manages to merge 140 apartments into Stockholm's Royal National City Park
The prolific, award-winning Danish firm BIG has a big and remarkably beautiful apartment complex under construction in Stockholm. Rather than a bland block of flats, these 140 units are arranged in an undulating stagger around a large central space. The Swedish developer, Oscar Properties, says the units have between one to six rooms "plus kitchen", and will be prefabricated.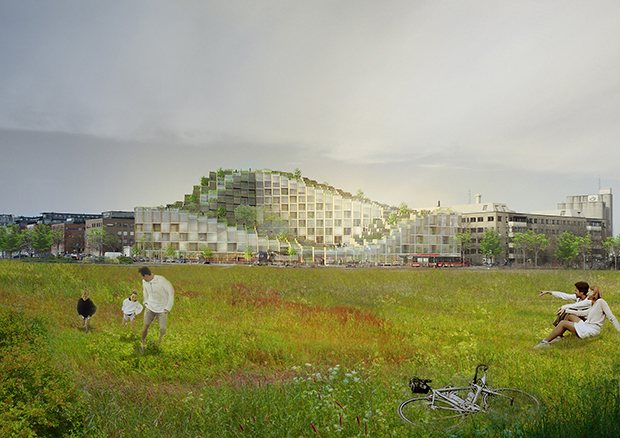 Called 79 & Park, the complex commands an imposing position next to the Royal National City Park, which is billed as the world's first national urban park and stretches in a six-mile-long arc around the capital.
Bjarke Ingels Group's scheme involves planting the individual roofs with trees and other vegetation. As the complex is terraced, the impression from afar will be of a continuation of the nearby parkland.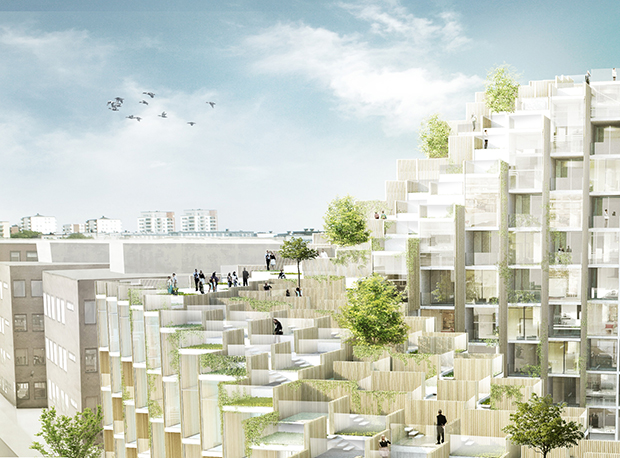 79 & Park's lightness of touch is largely thanks to Ingels' chosen materials: glass and cedar wood. The flats are arranged in four clusters, positioned in a square around a central courtyard.
"In direct response to the context, the northwest and southeast corners take the heights of their immediate neighbours," says the architects, "while the northeast corner, farthest from the park and nominally with the worst view, is pulled upwards to grant it the most spectacular views of park and port."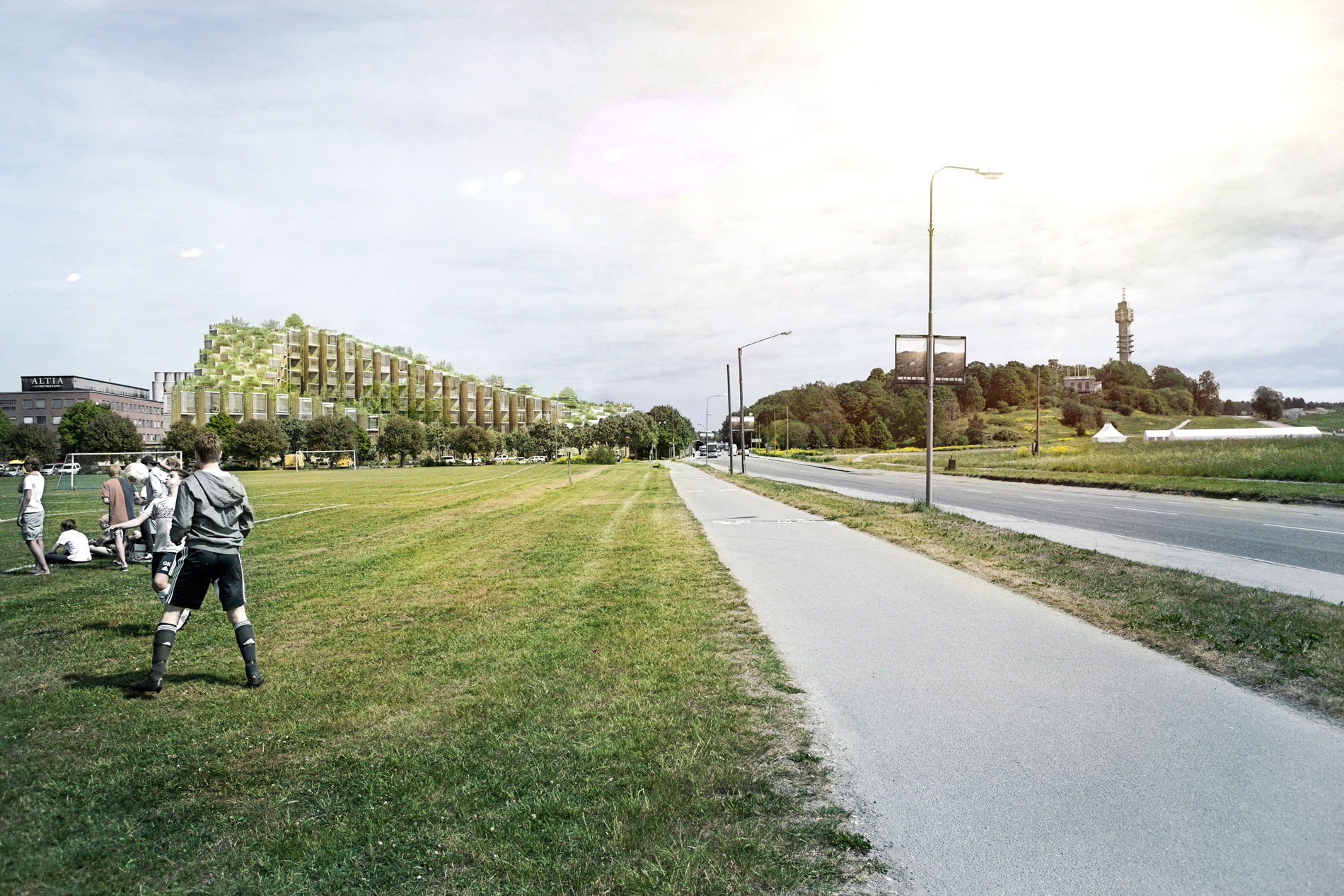 Rather than more flats at the base of the building, the ground floor will be devoted to commercial spaces – shops and cafes – open to the public. The objective here, says Oscar Properties, is that "everyone, not only those who live in the house, should be able to take advantage of the amazing architecture".
For more innovative architectural works that take in the natural enironment, take a look at 30:30 Landscape Architecture; and for more on modern city living consider Living in the Endless City.