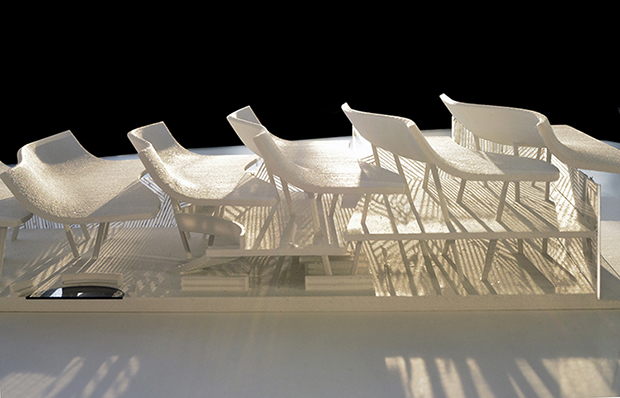 Steven Holl's wave-like library for Malawi
The brilliant US architect brings his contemplative building design skills to one of the poorest areas of Africa
Whether creating a Jesuit chapel near Seattle, a gigantic housing development in China or a single, contemporary country house for the world's luckier second-home owners, the US architect Steven Holl almost always includes one or two signature features.
He creates buildings with a remarkable sensitive, contemplative sense of light and space, and brings natural elements into these remarkably modern looking buildings, by working in features such as rain-fed reflecting pools.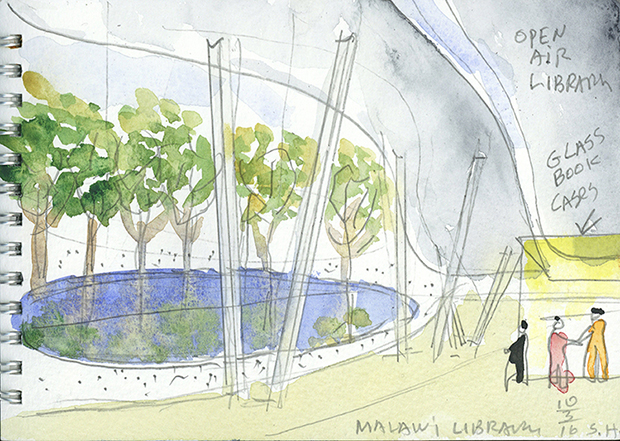 Holl's design has just been approved for a library in Malawi, south-east Africa, and though this new institution will benefit some of the poorest people in the world, Holl hasn't skimped on the architectural details.
This 66,000 sq ft institution, which is underwritten by The Miracle for Africa Foundation, has a wave-like, stepped roof, fitted with photo-voltaic solar panels, and a central rain collecting pool beside the main circulation desk creating a building that Holl's practice likens to "a wave field in cloud-like light."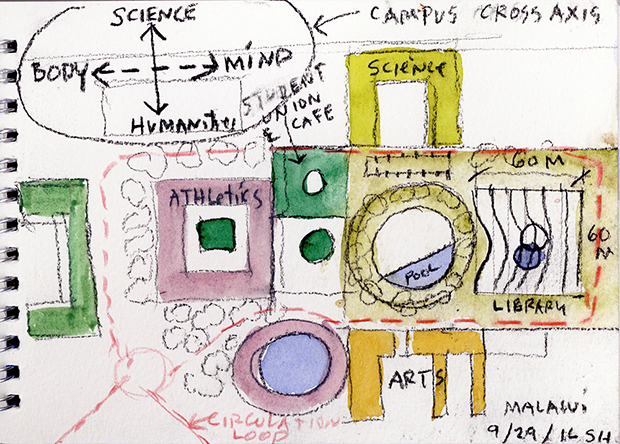 The open-plan library will house a glass-walled meeting room and archive spaces, and will utilise both local stone and wood, and local labour. "Screens of locally crafted bamboo define the building perimeter," says the architect's office, "leaving a shaded arcade space all around."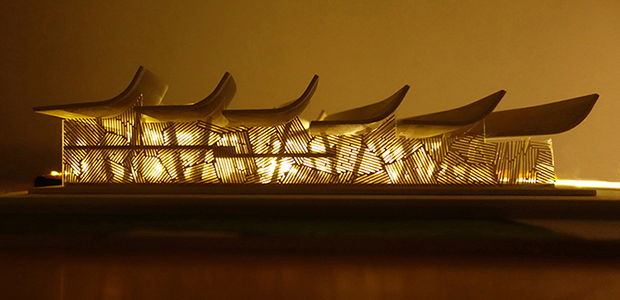 For more on the kind of contemplative architecture coming to this African country order a copy of our Steven Holl monograph here.