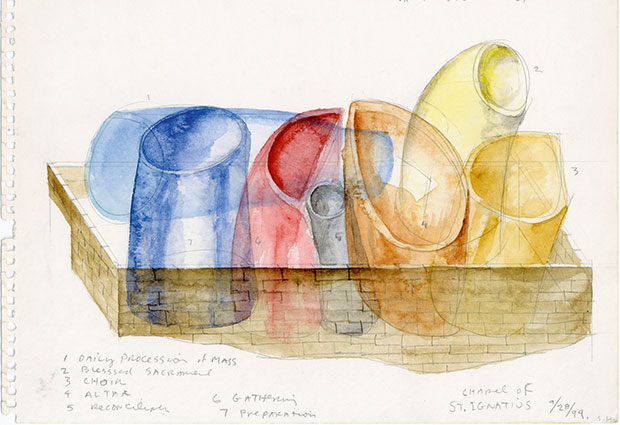 What makes Steven Holl and Le Corbusier alike?
Learn how the architect took on the ambitions of Le Corb et al, shaping (and sketching) them for a new era
Are some people right in thinking that American architect Steven Holl is today's Le Corbusier? Certainly, there are some similarities. For instance, as Robert McCarter, acclaimed architecture critic and writer of our comprehensive new Holl monograph points out, just like Le Corb, this 67-year-old rises every morning and spends the first few hours of daylight painting.
More significantly though, he also points out that Holl, like his Swiss-French counterpart, tries hard to engage with the ideals of enriching and expanding human experience without getting bogged down by dominant forms or trends. He also remarks on how "we can give Holl no higher praise than to repeat one of those critical insights that makes the rest of us jealous for not having first thought of it: that 'Steven Holl's St. Ignatius Chapel in Seattle will prove to be the Ronchamp of our generation'."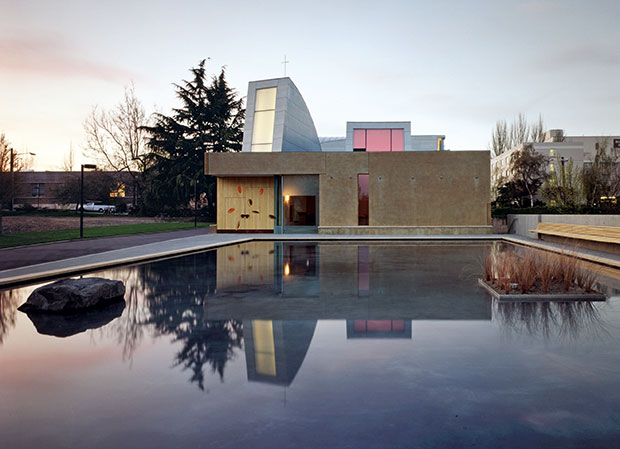 That modest ecclesiastical building in Washington State, built by the architect between 1994 and 1997, might not seem like an obvious architectural landmark. Yet it exemplifies Holl's remarkably thoughtful and innovative practice. It takes into account both the light and weather of Holl's native Pacific north west, as spiritual considerations, yet it truly centres on the experience of the individual within the building.
Holl sketched out the building in watercolours, as he does with all his works, and characterised his design as being like "seven bottles of light in a stone box." It's an apt line, though one that falls short of describing what it actually feels like to stand in this place of worship.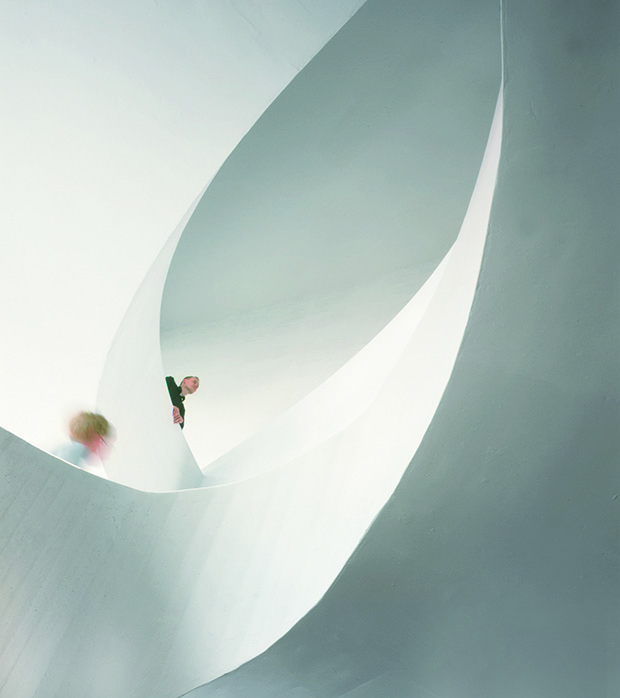 "The slow path of the sun overhead modulates the light of the space in many different ways," McCarter writes, "and, as one listens to the singing of the choir during a service, time is marked by both the rhythms of the music and the complex choreographies of the sky."
This elegant management of light and space, this deft introduction of esoteric philosophy, art and theology into the built environment, and an unwillingness to see architecture as a limited formal profession, but rather one that can develop human experience are among the reasons why, within the architectural fraternity, Holl is increasingly revered as every day passes. In short, anyone with an interest in the possibilities of civilised living really should take a bigger interest in Holl in general and our beautiful forthcoming monograph in particular.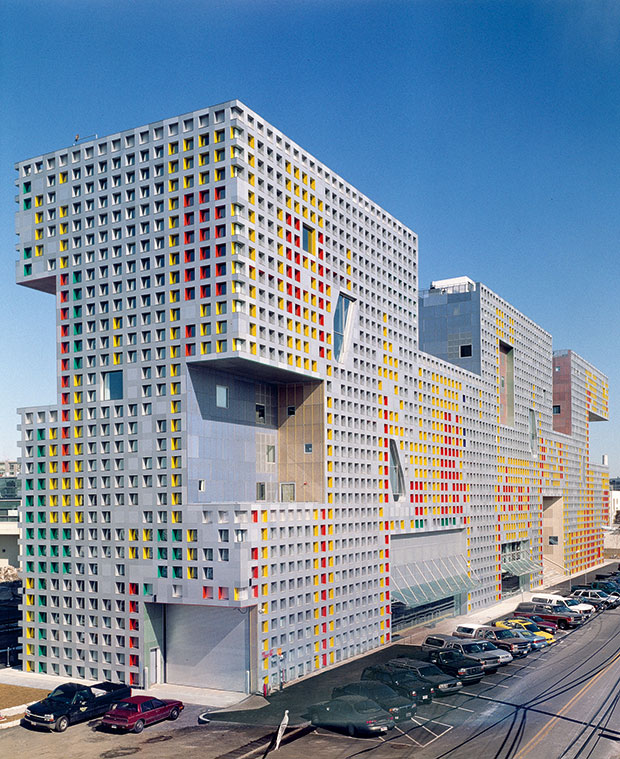 This monograph presents Holl's most important works, realized and unrealized, from 1974 to 2014, as well as examining the architectural principles, ordering concepts, and perceptual determinants underlying his design process. Like many architects, Holl's unbuilt works were often where he first evolved critical design conceptions, which were only later brought into presence in realized buildings.
These included a floating holiday home for Saint Tropez and a residential development for a disused elevated railway that was eventually turned into The High Line. It focusses on major works, such as Simmons Hall, the staggered, modular dormitory Holl designed for the Massachusetts Institute of Technology in 2002, modelling the remarkably modern looking building on a sea sponge.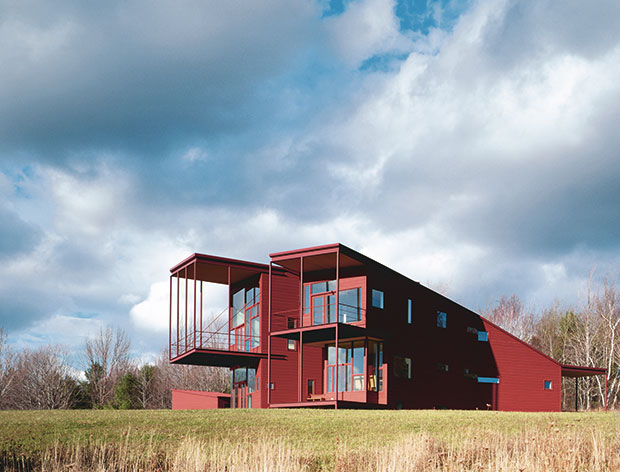 Author Robert McCarter - the man who brilliantly brought to life the work of Alvar Aalto, Carlo Scarpa, Louis Kahn and Frank Lloyd Wright in previous Phaidon publications - also alights on lesser-known, though equally notable works, including Holl's beach house in Martha's Vineyard modelled on a whale skeleton, and Turbulence House, a residential building which the architect made for the artist Richard Tuttle and the poet Mei-mei Berssenbrugge. Developed as a complement to the desert landscape of New Mexico, this house allows the buffeting wind to pass through its centre, "carving a curving void not unlike an inverted desert canyon, within which is the entry door," explains McCarter.
The book also highlights and investigates the effect of the architect's lifelong influences on his work, from the artist Paul Klee, to the philosopher Henri Bergson, as well as that of fellow architects such as Frank Lloyd Wright. It also offers a charming portrait of Holl's early years, living in an unregulated cold-water industrial loft at 655 6th Avenue in New York, overlooking a walled cemetery, as well as the enduring legacy the architect has accreted over a 40-year career.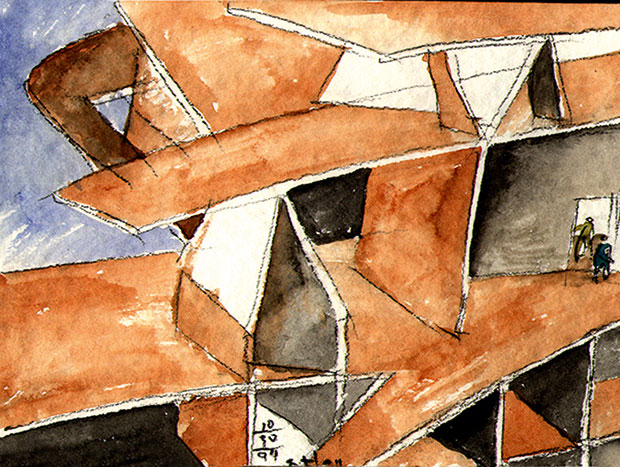 "Holl has done more than any other contemporary architect to re-engage modern architecture in the experience of the inhabitant," McCarter concludes; and it is an experience that readers of this book can readily understand, not least thanks to its understatedly spare layout and graphic conception, courtesy of the design practice Pentagram. It's a book that presents itself as carefully composed as the projects within it.
It also reproduces hundreds of colour photographs alongside many of Holl's own, aforementioned watercolours. There are some great anecdotal insights into his career, too. Did you know for example that Holl had turned down places at Harvard, Princeton and Yale after being offered a job by the legendary Louis Kahn? But that before he could begin work in Kahn's Philly office the elder artchitect suffered his fatal heart attack at Penn Station, New York.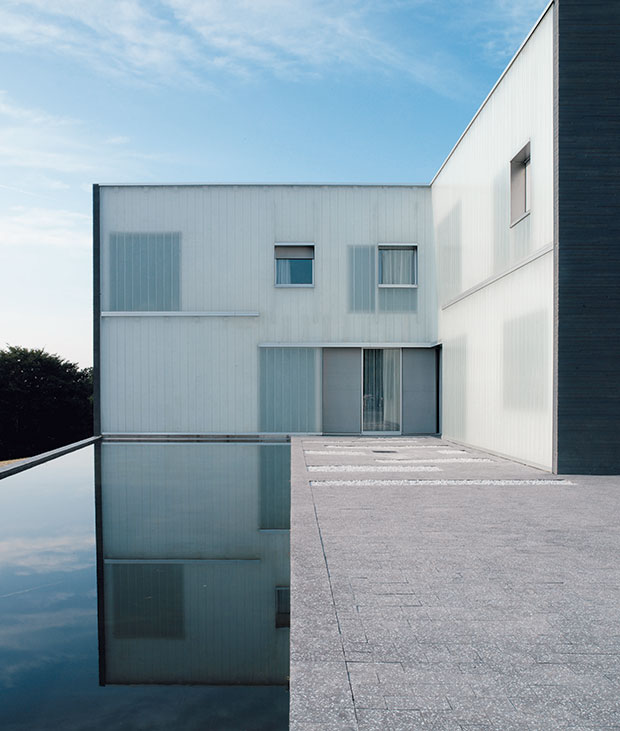 You'll also find out which seven places serve as a continual inspiration for Holl, and all about his first meetings with Zaha Hadid and Rem Koolhaas. Perhaps more importantly though, in reading it, you'll also discover that the great spirit of the free-minded early 20th century architects has not, as some have claimed, been lost along the way, but instead has passed on to practitioners such as Holl, who have the skill and understanding to pick up where Le Corb and co left off. Really, if you want to know about the course of modern architecture, you need to know about this book. Order your copy here, and come back soon for more news on this exciting new title.