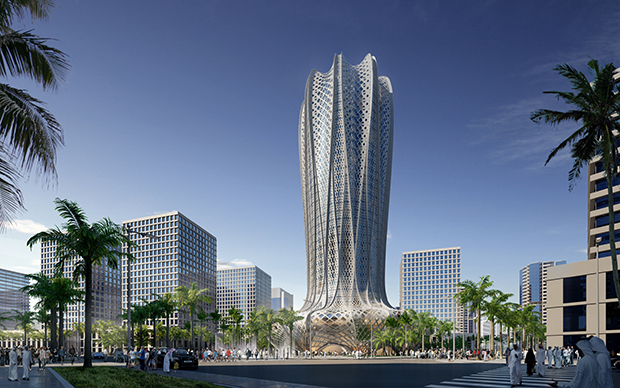 Zaha Hadid's hyacinth hotel blooms in the desert
The architect may have passed away but plans for this flower-inspired structure have just been unveiled in the Gulf
The late Pritzker Prize laureate Zaha Hadid gained a reputation for working biological forms into her architecture, and nowhere is this clearer than in a posthumous project, breaking ground soon in the Arabian Gulf.
Qatar's HH Sheikh Mohammed Bin Khalifa Al Thani commissioned a pair of projects from the architect's practice in 2013 for the country's purpose-built Lusail City, currently taking shape 23 kilometres along the Gulf coast from Doha.
Now, just under four months since the architect's death, the Sheikh's company, Al Alfia Holding, has unveiled the first of these creations: a towering hotel with residential apartments, which its developers hope to complete within the next four years.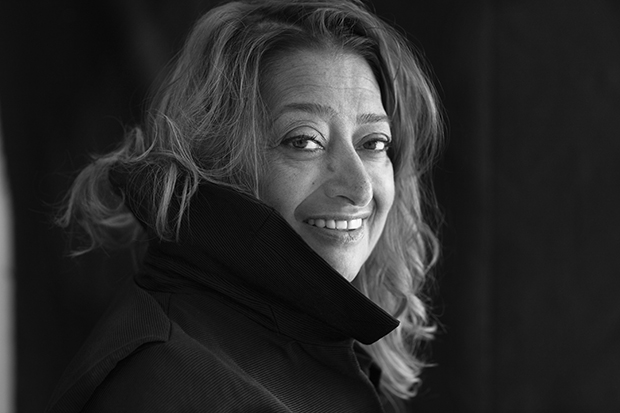 Lusail's planners are keen to emphasise the region's environmental sustainability, as well as highlighting local cultural traditions, while still building a thoroughly modern city.
The desert hyacinth, a flower common along the region's coastline, inspired the form of Hadid's 38-storey building. Its fluid exterior also incorporates a kind of modern mashrabiya-like façade, reducing the sun's effect on the hotel's interior.
Inside, Hadid's practice has also managed to reflect the region's culture, with geometric and calligraphic motifs worked into the 120 apartments and 200 hotel rooms.
Judging by this work, the Lusail hotel looks set to become a signature Hadid building, and one of forty or so late projects the architect's practice has in progress which will add to the world's built environment over the coming years.
For more startling contemporary architecture take a look at our forthcoming book MAD Works MAD Architects; and for greater insight into the work of one of Hadid's early mentors, buy our Steven Holl monograph.