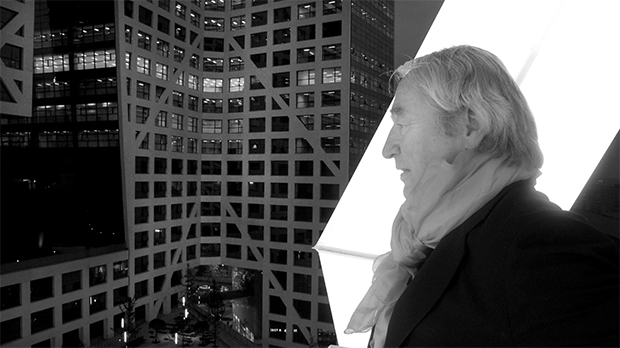 Steven Holl on the future of architecture
The great US architect on how big-city projects can still introduce sensual qualities into our screen-dominated age
At Phaidon.com, we are proud to bring you some of the most impressive new developments in art, architecture, design and gastronomy. However, we admit that phone and computer screen can only deliver so much.
Yet, in the future, could the ubiquity of screens present new opportunities for architecture? Steven Holl certainly thinks so. Whatever we lose in pixellation, we can make up for in a sensual building design, the great American architect thinks. Holl believes that, in an era of ever-increasing dependence on screens, architecture's experiential qualities will become more pronounced.
"When we spend so much of our time looking at screens," says Holl, who is the subject of this brilliant new monograph, "architecture has the potential to put the essence back into our existence."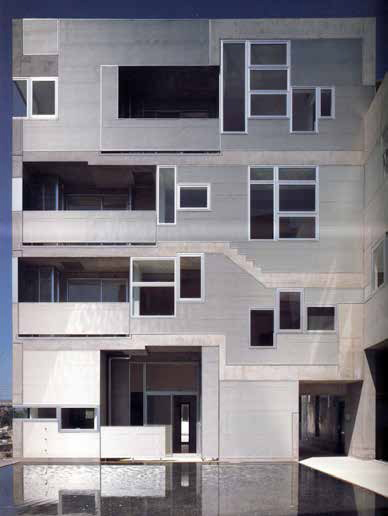 Holl, who has built beautiful, highly advanced developments around the world, has learned to emphasise simple, natural elements in his designs, focuusing on things such as the play of light on water, which can't be adequately captured on a phone screen.
"I'm always trying to get a body of water into our exterior spaces, like at the Chapel of St Ignatius in Seattle, where you have this large reflecting pool," he says, "or in my Fukuoka housing project in Japan, where there are four water pools."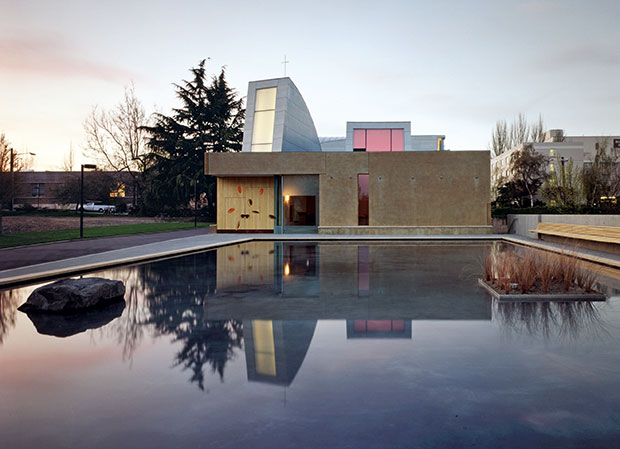 These additions are not high-minded follies; the aquatic features often serve ecological purposes, and the buildings' residents have expressed their own appreciation for the pools.
"People tell me how they enjoy it there," says Holl. "When it rains people can see those nodal lines in the water as the raindrops hit, and when the sunlight hits, it throws up ripples on the ceiling. That joy people find in light, space and texture – you can't get those things from a screen. I think there well be an additional appreciation of those things in the future, as there's some recoiling from the complete screen existence for a lot of people."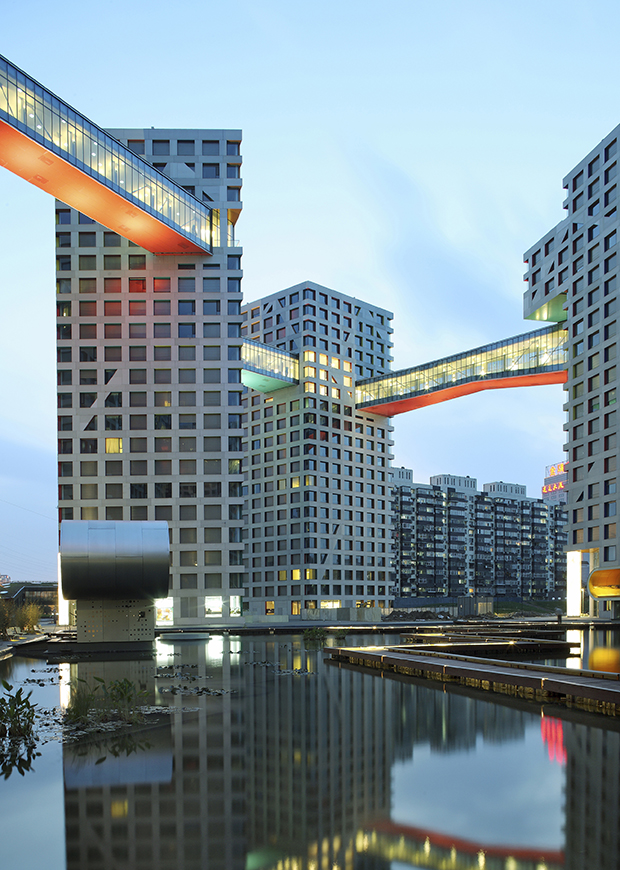 The architect also understands that huge housing complexes are necessary, as we try to accommodate more and more people in a world of limited resources. Yet these massive blocks need not be inhuman and alienating.
"You can build on a huge scale and it can still be humanised," he says. "The [2004-2009 housing development] Linked Hybrid in Beijing is made up of eight 22-storey towers. That sounds like it's going to be claustrophobic, but it's not. There's a gigantic water garden that recycles all the water from the whole project that sits right at the heart. The towers are also joined by these bridges; one of these houses a swimming pool, and another has a theatre. There are shops around the base, and greenery on the roofs. The whole idea is that you can have urban density, and still allow people to enjoy it."
The architect feels obliged to share his insights with developers, who often present him with big, though not necessarily beautiful briefs.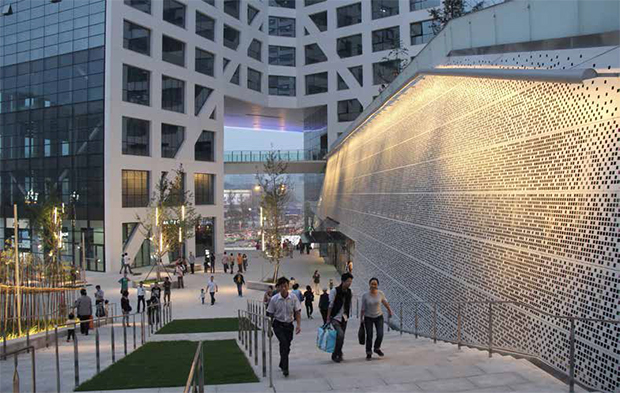 "In Chengdu, the client wanted to build two towers on a shopping-centre podium," he says. "Instead, we said, 'let's make a big urban space with three giant water gardens, which are connected by terraces.' These public spaces have proved to be a huge success. Everyone has contact with the water gardens and the cafés that overlook them."
Such developments are exceptional, yet Holl believes they could become quite normal, as mankind learns to live together in ecologically sound, heavily populated cities. "I think that urban density is possible and is a very positive ecological thing," he says. "We just need these essential experiences to be integrated into our new buildings."
For greater insight into Steven Holl's life, work, and architectural vision, buy a copy of our new monograph, here.