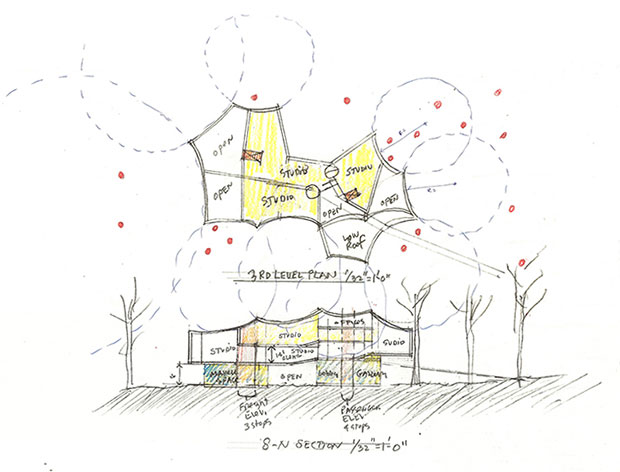 How the trees shaped Steven Holl's latest building
Architect's drawings reveal how he used the canopies of Pennsylvania's trees to guide the form of this arts building
Not naming any names but some architects dislike the natural world impinging on their designs. Steven Holl is evidently not one of them. In his firm's most recently unveiled renderings, Holl shows how he has used the mature trees surrounding his current project to inform and improve his work.
The architect was commissioned to design a new Visual Arts Building at Franklin & Marshall College, a private, liberal arts college in leafy Lancaster, Pennsylvania, a three-hour drive south of New York City.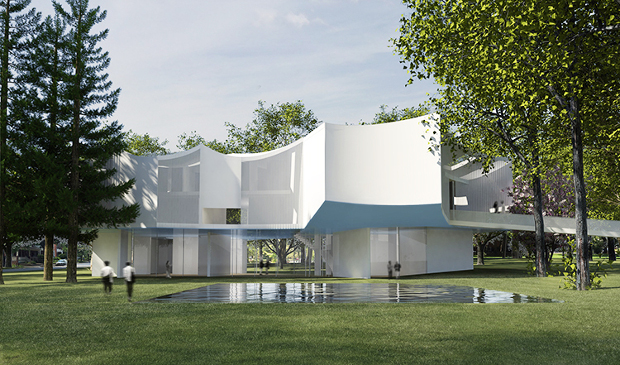 The arboreal setting of the campus provided Holl with his central idea for the building, which he calls a "pavilion on the park."
"Raised kite-like into the trees, the building's light profile is a concave response to the large diameters of the campus' trees—many over one-hundred years old and the oldest things on this great historic campus," his practice explains. "A prominent feature of the design is a glass-enclosed forum in the center of the ground floor that will allow pedestrians on the campus side of the building to see through to the green landscape of Buchanan Park."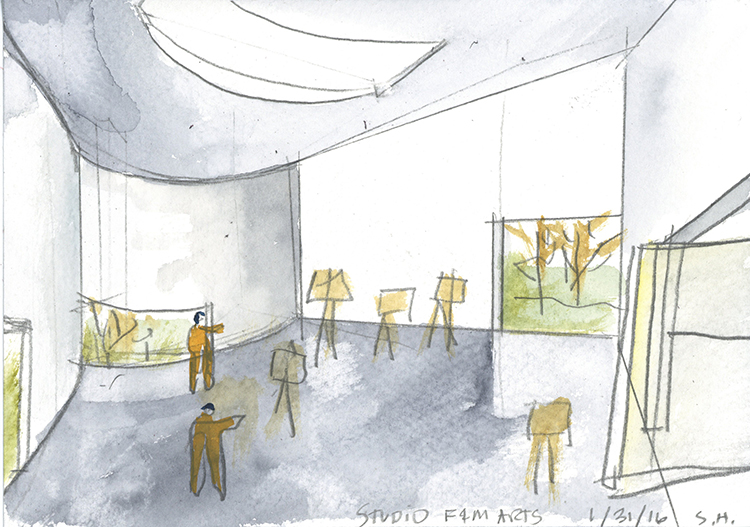 Holl manages to accommodate plenty of contemporary, high-tech features amongst all this nature. The new four-level building will house a variety of studios distributed around a central common area on the second floor, along with a specially prepared area for large-scale stone and metal sculpting on the ground floor. There will also be film labs and a cinema-screening auditorium and lecture hall to support programs in film, photography, and visual studies, and a contemplative reflecting pool within the new building's grounds.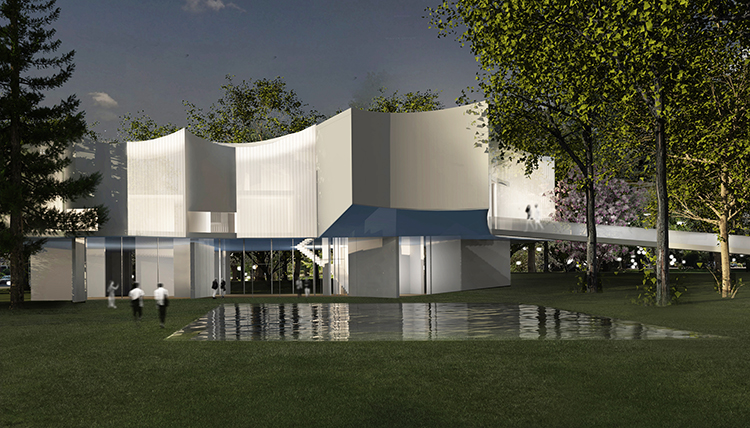 To learn more about the life and work of this important architect, pretty much unrivalled in his sensitive treatment of light and space, order a copy of our Steven Holl monograph, written by Robert McCarter and designed by Pentagram.