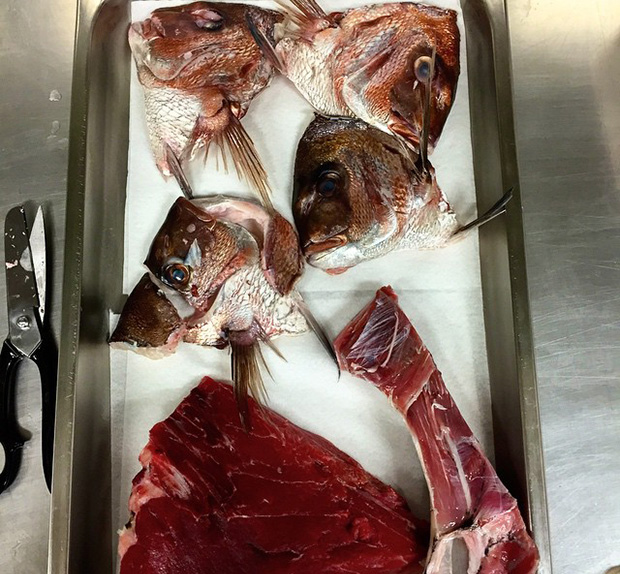 What's cooking at Noma Japan?
René Redzepi's latest venture opens for six weeks this Friday and everyone wants to know what's on the menu
When reservations opened for René Redzepi's six week stint at the Mandarin Oriental, Tokyo back in June 2014, the Noma website crashed under the demand. Since then, 58,000 people have applied to dine at the restaurant. Now, the moment of reckoning is here. This Friday, Noma Japan will open for business. And everyone wants to know what it will be serving.
As Noma is famous for its locally sourced cuisine no dishes from the Copenhagen restaurant have made the trip to Tokyo. Instead, before he flew to Tokyo on December 27, head chef and Noma founder René Redzepi made a number of preliminary trips to Japan in the closing months of 2014 to source ingredients for the six week venture.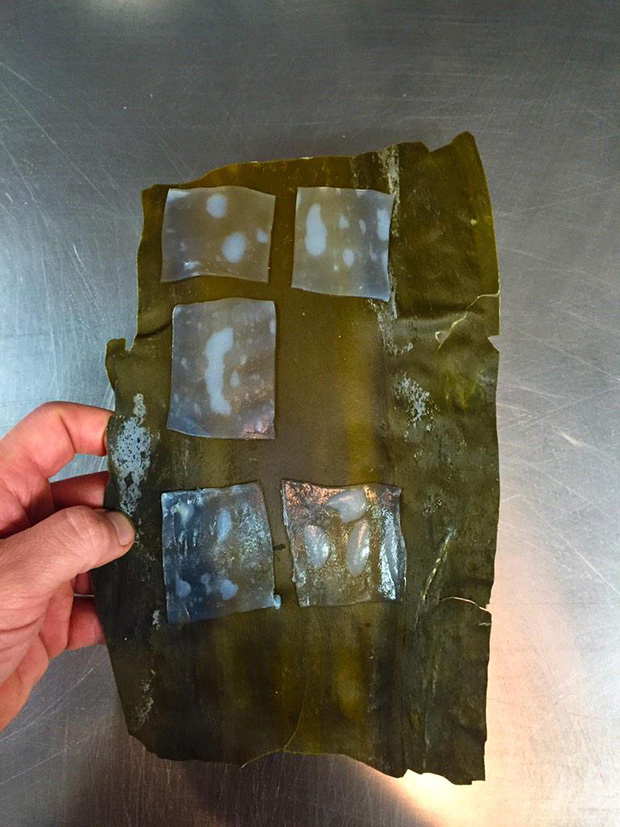 Along with Lars Williams, Head Chef for research and development and Thomas Frebet, Sous Chef, René travelled to select locations from Okinawa in the north to Tokyo in the south. They spent two days in Fukuoka, visited farms in Asakura where they walked through open fields, spoke with farmers and tasted vegetables. Then they headed to Hoshuyama Kinoko, a shiitake farm in Hoshuyama-mura, Asakura-gun. And in Tenjin they woke at 4am to witness the fish and seafood auction.
"We've found some extraordinary flavours," says René. In Okinawa we found a variety of pepper that we loved and a variety of pumpkin that we're extremely happy with. We're also very happy with the wild sorrel here, the watercress and those bitter mustardy greens." René declared the mackerel from Kobata Farm, Itoshima as "the best quality I've ever tasted."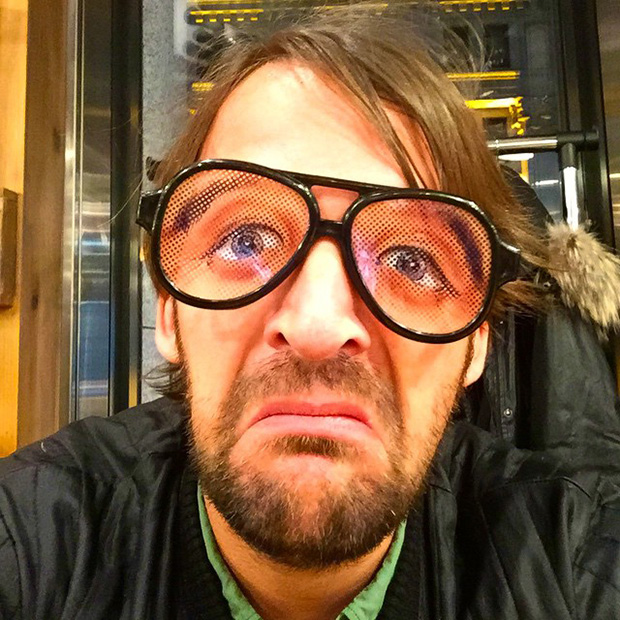 Vegetarians after a sneak preview of what the menu might look like will be happy to hear that the Noma chef visited more green farms than livestock ones. "We want to surprise the Japanese people with something a little more vegetarian and not so rice-based," says René.
"We know that much about ingredients, but we are also thinking about presentation. I have been inspired by the kaiseki style of organising a meal which focuses on length and timing. It's definitely inspiring; I think twelve to fourteen courses is a good number. I've also been to several temples to experience and try shōjin ryōri which I really, really adore, I think it's unique and it has also given me some inspiration."
"Think of what we can take from the ingenuity of the Japanese. Think of the humble kernel of rye, the staple food in my part of the world. Generations of Scandinavians have survived on this grain, morphed into the form of breads and porridges. It more or less stops there. You move to the East, and look at what a grain of rice has become here. How much incredible invention has come from this simple ingredient?"
René is looking upon the trip as a way of becoming newly inspired. 
At Noma "we try every day to keep ourselves challenged. This trip, I think, is a way to shatter any groove that we may have established and truly humble ourselves."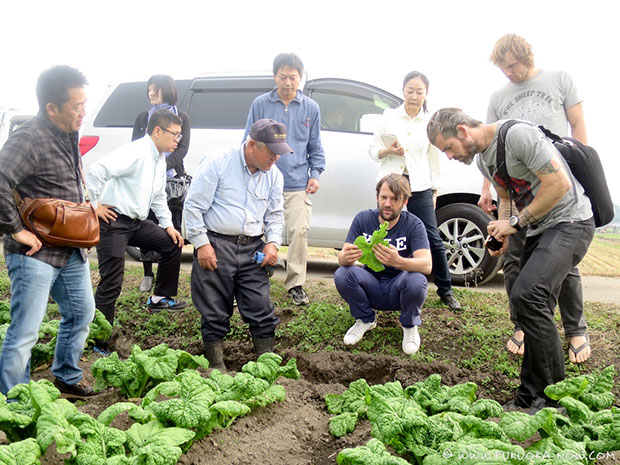 If the preparations before the opening were extensive and intense – a Danish professor of Japanese culture has been a regular visitor to Noma, Copenhagen in recent months - the hard work has been offset by some fun in the form of Japanese sake and movie nights in Copenhagen. The the sheer logistics of housing such a large number of people on the ground in Tokyo has been a challenge, however.
The relocation of Noma's entire 60 strong staff from head chef to dishwasher and their families has been handled by Noma project manager Annika de Las Heras, together with Danish ambassador Carsten Damsgaard. They've even located a Scandanavian school for staff members bringing their young children to the Japanese capital. The majority of the Noma team will be sharing as the hotel only has 178 rooms. "It'll be fun, like a high school soccer tour," says de Las Heras - not without her fingers crossed we suspect.
Apparently around 80% of the people who've reserved tables for Noma, Tokyo are Japanese – which surprised Redzepi as Tokyo is such a hub: people from Singapore and Hong Kong all fly in for dinner. "We also have had many people from Australia, Taiwan and Korea and even three to four hundred Americans who all want a table," the chef says.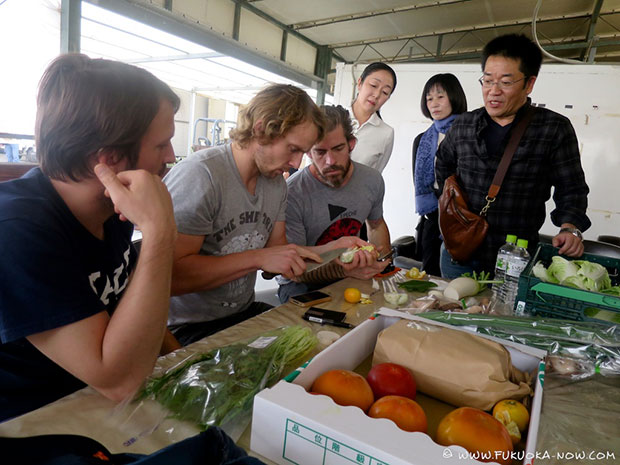 Phaidon will be present for a chunk of the six weeks, represented by Where Chef's Eat author Joe Warwick who's working two shifts on the floor - "I'm even getting a haircut and putting on a suit," he told us. Before he was a writer Joe worked the floor of a number of upscale London restaurants. Look out for his Noma Japan report on phaidon.com in the coming weeks.
Finally, it's not only new ideas for food combinations the team are hoping to take back to Copenhagen – via Kyoto where they will holiday following the six week venture.
"It's a chance to truly live the idea of omotenashi," says Redzepi. "The closest translation for this is 'hospitality,' but it goes so far beyond what we are used to. It's a type of altruistic service-style, a spirit of generosity that is a foundation of Japanese culture. It's something you encounter everywhere here, whether in a service environment or a meeting of strangers on the street. And it's one of the things I hope we'll learn to practice at the restaurant in Tokyo and bring home to Copenhagen." If you haven't managed to get a table at Noma Japan you can still order our peerless René Redzepi books Noma, A Work in Progress, and our Réne Redzepi Collection here.