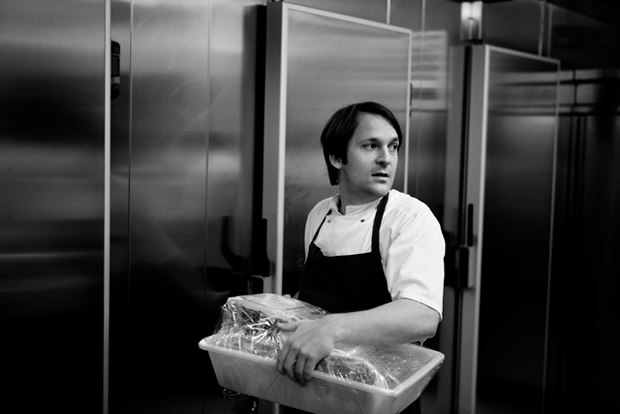 René Redzepi talks trash, brains and ants in London
Next month, hear the world-famous chef describe the year he tried to make Noma "a happier place to be in"
You might have thought that René Redzepi, co-founder and head chef at Copenhagen's Noma's would have had a pretty good year, following his placement at top of the World's 50 Best Restaurants list in 2010. Instead, the win brought long shifts and spasms of self-doubt.
"I have to believe," he writes, at the beginning of the journal in three-book set, A Work In Progress, "there is greater meaning than just providing forty people with sustenance."
This quest, both to discover new purpose within Noma and to try to make the restaurant "a happier place to be in" for him and for his staff, is chronicled in our new publication, across a journal, a book of snap shots and a recipe book. It makes for a fascinating read, for gourmets, cooks and open-minded managers everywhere.
It's a really great book. British chef Hugh Fearnley-Whittingstall described it as "a record of Rene Redzepi's uniquely outré culinary imagination… It is also a frank and frightening account of what it is like to be at the very top of the tree, with the world watching. Read it and weep. Then collect your tears and brine some fish in them."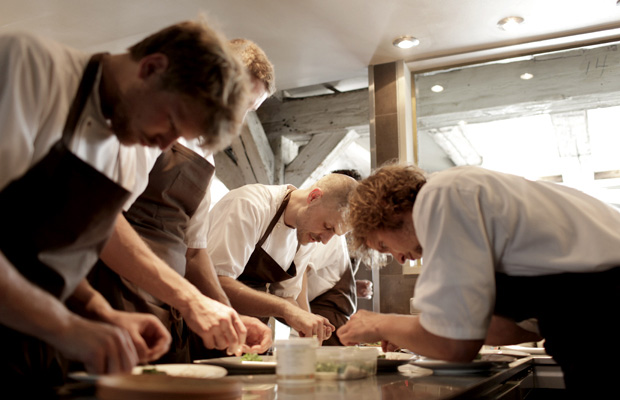 Yet, perhaps you want to hear this all from René himself? If you do, and you're in London next month, then you should come along to the Almeida Theatre on Sunday 10 November, to hear him discuss the book.
Far from being a dry lecture, Redzepi is promising a multimedia, TED-style presentation that includes lengthy descriptions of his ant dishes, his lambs' brains experiments and his attempts to turn rubbish into haute cuisine. Phaidon's very own Joe Warwick, author of Where Chefs Eat, will introduce René and there'll be time for questions from the floor and a book signing. Book your tickets here. And to buy René's new book from the people who made it go here.