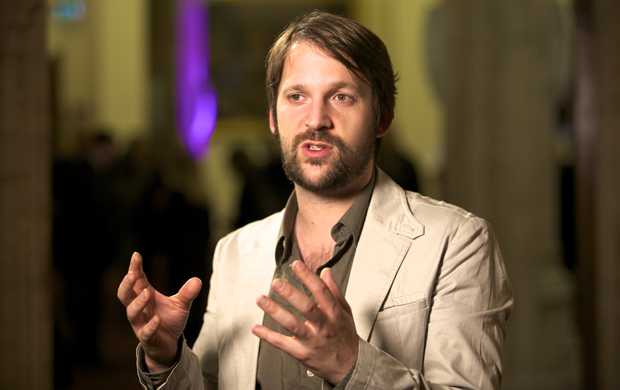 René Redzepi regains world's best restaurant crown
Tonight's 50 Best Restaurant Awards ceremony sees Noma chef regain his top of the world ranking!
René Redzepi has taken the top spot at the World's 50 Best Restaurant Awards tonight. The Noma chef and A Work In Progress author was the surprise win of the night, taking back his world's best restaurant crown from last year's winner El Celler de Can Roca. Noma has now won the award four times .
René told the crowd "This is too fucking crazy! How many of you expected this? When it came to number 20 we were like, we're still in the number 20s?" He then read out an acceptance speech that he originally wrote in 2011 but never read out, but did publish in our new book. We'll excerpt this later; he ends it by saying to the assembled chefs gathered around him: "We're not at the finishing line guys. There is so much to be written. The road is not paved in front of us. We want to be the ones laying the bricks. Thank you again, let's keep failing again."
Massimo Bottura The Osteria Francescana chef, who publishes his Never Trust A Skinny Chef book with Phaidon in August, held steady at number three.
Daniel Patterson of Coi moved into the awards for the first time at number 49 - well done Daniel! Magnus Nilsson of Faviken meanwhile moved up a whopping 15 places from 34 to number 19.
Alex Atala of D.O.M. wasn't able to attend the ceremony but appeared in a video link to thank the awards for his placement at number 7 and his highly coveted Chef's Choice Award. The Awards' host called Alex "a beautiful man, allowing himself to go grey." Alex's fellow Brazilian Sergio Coimbra picked up the award on his behalf.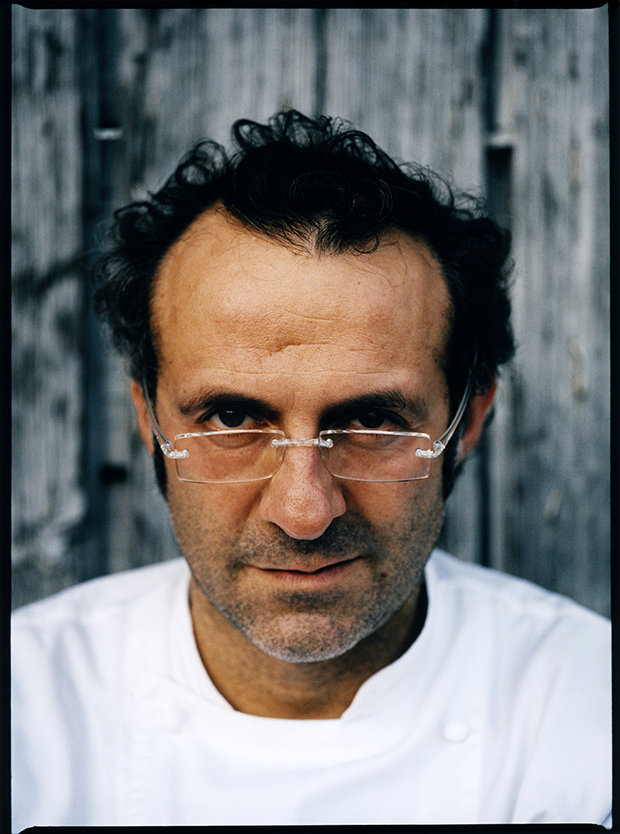 Louis Andoni Aduriz of Mugaritz moved to sixth from fourth last year. Andoni, sporting some fine facial hair blew kisses to the crowd as his name was announced. The host said he "takes attention to detail to new heights". Daniel Humm from Eleven Madison Park, New York moved up one place from 5 to 4.
Fergus Henderson of St John, described by co-host Will Drew as "a legendary luncher" got the Diner's Club Lifetime Achievement Award. He's said: "My progression from the onlooker of tumbleweed to the winner of the Diners Club lifetime achievement award (way-hay!) has had blips, of course. It was a bugger to be diagnosed with Parkinson's some years ago, and weird to admit that as a flailing nutter I had no choice but to leave the kitchen. Knives were a problem, not just for me but for anyone within accidental arm's reach."
And the world's best female chef Award was taken by the Brazilian chef Helena Rizzo of Mani in São Paulo. Rizzo is the fourth woman to take the award, following in the footsteps of Anne-Sophie Pic (France), Elena Arzak (Spain) and Nadia Santini (Italy).
The ex-model and trained architect opened Mani with her husband, Daniel Redondo, in 2006 after they met while working at El Celler de Can Roca in Spain. She said: "Of course, I'm very happy and honoured to receive this award and I'm grateful for it! At Maní, we try to do our best every day, sometimes we get it wrong but sometimes we get it right. I hope that this award makes the gastronomic world open its eyes to the work of female cooks and to the wonderful kitchens we have in Brazil."
Check out all our amazing chef books by clicking on the 50 Best banner at the top of the page or going into the food & cookery section of the store. Or just head straight for A Work In Progress, Coi, Faviken or D.O.M. Congrats to all our fine chefs!