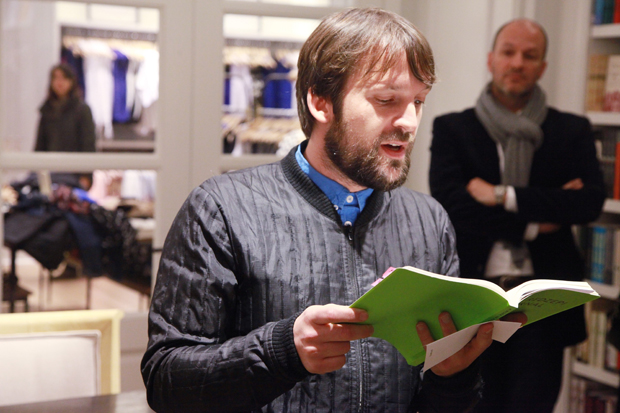 René Redzepi lights up London and New York
The Noma chef talks through his childhood in London, meets Alice Waters and signs books at Club Monaco
René Redzepi's emphasis on local ingredients at Noma, helped push it to the top of the World's 50 Best Restaurants list for three years running. However, on his most recent tour, promoting his new book, A Work In Progress, the chef has proved remarkably adaptable to new environments.
During the London leg, he opened up to Metro's Chloe Scott, about the sensational taste of fermented crickets - "like a mixture of miso and Mexican mole" - and his bucolic Yugoslavian childhood.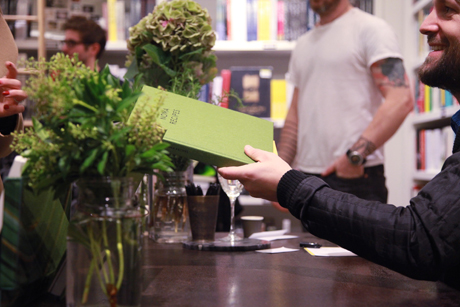 "My cousins and I played around, picking tomatoes from vines, going to the mountains, picking chestnuts, eating wild berries," the chef told the paper, while ensconced in his Claridge's hotel suite. "So that idea of foraging, which has become what most people define Noma by, that was such a natural part of being."
A couple of days and one transatlantic flight later, Redzepi met fans at Club Monaco's flagship store, at 160 Fifth Avenue. The clothing retailer's new space includes a café operated by Toby's Estate coffee and a bookstore run by the Strand. Sounds like the perfect spot for René. He was introduced by Club Monaco's CEO John Mehas While in New York he was also interviewed by Top Chef judge Padma Lakshmi at 92nd St Y - you can watch it here.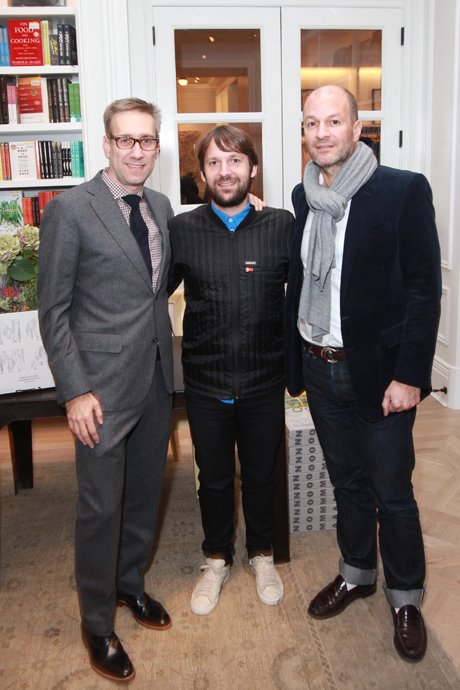 Yet Redzepi's true attention may have lain elsewhere. As he tweeted: "In snowy New York - it's 11/12/13 - new book is going well....but last night @AliceWaters spoke to me for the first time:) #effingstartruck." We're sure the feeling was mutual.
To learn more about Redzepi's great new three-in-one book, let our commission editor, Emma Robertson, introduce it to you here. Then, why not buy it from the people who made it, here.