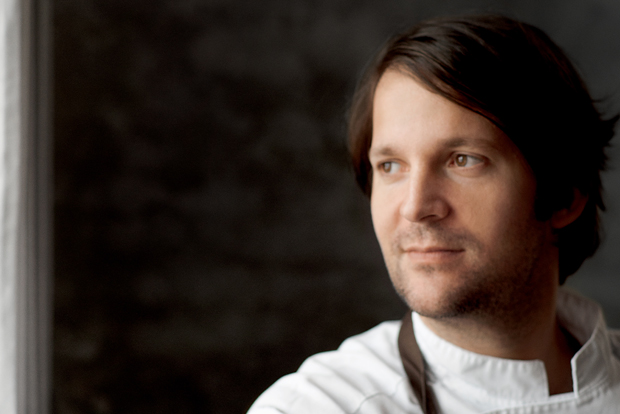 Phaidon at the 50 Best Restaurant Awards
Noma top again, Magnus Nilsson's Fäviken is fast riser, Mugaritz at number three
Phaidon chefs won big at the 50 Best Restaurant Awards at London's Guildhall tonight. Fäviken, the restaurant in Jamtland, Sweden, run by chef Magnus Nilsson was a well-deserved entrant to the top fifty at number 34 for the first time since Magnus arrived there 'to fix the wine list' in 2008.
Noma took the top spot for the third year running with El Celler de Can Roca second. Mugaritz, Andoni Luis Aduriz's restaurant in Errenteria, Spain, took the third spot.
The biggest applause was reserved for Fäviken, a 12-seater restaurant set on a remote 24,000 acre hunting estate 600 kms north of Stockholm which aims to offer its customers a synthesis of the culture of Jamtland. It sources its produce from the estate or close by and the food it serves is the product of a limited number of ingredients - often stored for months - put together with incredible attention.
Since Ann-Charlotte and Patrik Brummer, the owners of the estate on which the restaurant is based took over the previously run down farm buildings and surrounding land in 2003 they have spent much of their time, passion and resources building and refining the area alongside Magnus.
Nilsson's passion for food and the relative isolation of the restaurant is key to its success. It was the first restaurant outside Stockholm ever to get a maximum 25 points in the Swedish daily newspaper, Dagens Industri.
Check out our 50 Best Restaurant awards content. Available now Noma and Mugaritz