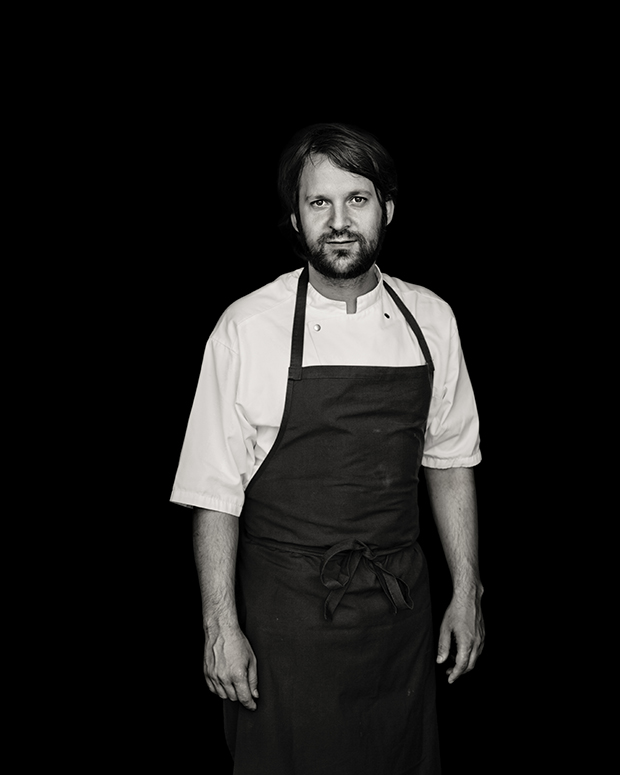 René Redzepi by Per-Anders Jörgensen
The Eating With The Chefs photographer tells us about working with the four times 50 Best Restaurants winner
This morning we caught up with Per-Anders Jörgensen, the photographer of choice for the world's greatest chefs including René Redzepi, Magnus Nilsson, Louis Andoni Aduriz and Massimo Bottura. Per-Anders was in London for last night's 50 Best Restaurants Awards which saw René Redzepi's Noma regain it's top of the world restaurant ranking.
As you no doubt know, we have a couple of great books with René, A Work In Progress, and Noma. But we're also publishing a book by Per-Anders called Eating With The Chefs which features many of the chefs on last night's 50 Best list shot by the photographer while enjoying the 'family meal' created and enjoyed by chefs in between services at restaurants. Over a coffee in The Hoxton Hotel we asked Per-Anders about his shoots with René, Massimo Bottura and Magnus Nilsson from Faviken. Here's what he said about René:
"René came up to me at the 50 Best last night and he said, 'I love your book (Eating With The Chefs) so much. You know what I especially like is the portraits of the chefs. You make us all look so good!' "I thought, wow, that's incredible I don't even try to make you guys look good, maybe it's because I'm so interested in what you're doing and who you are and trying to maybe peel off a few layers.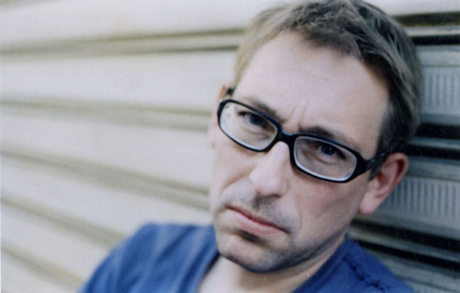 "It's funny, when I see René at occasions like this I see the person I'd really like to shoot but I don't always know how to get that. There was a look he had last night that I really want to capture. And some day I will get that! One way or another!
"Shooting René can be difficult but for the same reason that working with many of the chefs I like a lot can be difficult. Because I like them so much I want them to come across …not necessarily good looking…but I feel a responsibility to do something great. Many of them are artists themselves and they're really looking at the image and maybe they want to see something out of the ordinary, a little bit of truth, something special.
"René is actually one of the very few people I'm nervous about shooting. Normally I push people around. But René is very, very special in that regard. Obviously, he's a genius, but a control freak too, like many of those guys.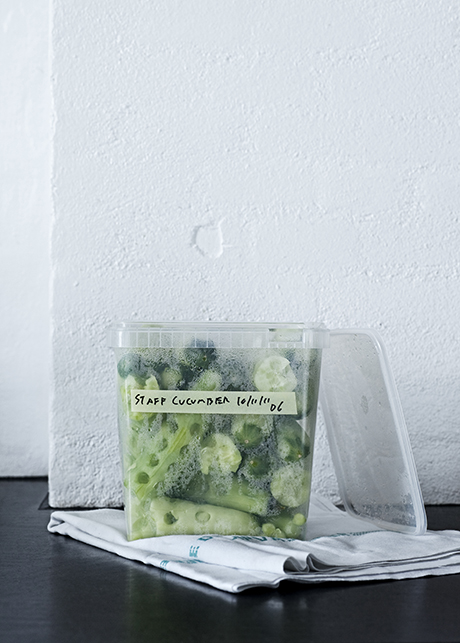 "For instance. There was an image I played around with for the book. While I was shooting portraits at Noma, a sous chef came up to us and René pulled him towards him and poked a finger in his chest. It was really friendly but there was such force and such power in that poke. It was astonishing! I'm very much the same when I work, I can push people so much I don't think about it and then my wife will come up and whisper to me stop now you've been like this for two hours!
I have known René for quite a while, since the early days it's so funny when he was standing on stage last night when he was saying 'I remember the days when no one knew of us' I remember eating in Malmo and having a bad meal of mussels and somebody said lets go to Noma. We went there, and were able to eat outdoors, had a very leisurely meal very easy. It had been opened maybe a year-and-a-half. Can you think about that happening today?" Check out Eating With The Chefs, our new book with Per-Anders.