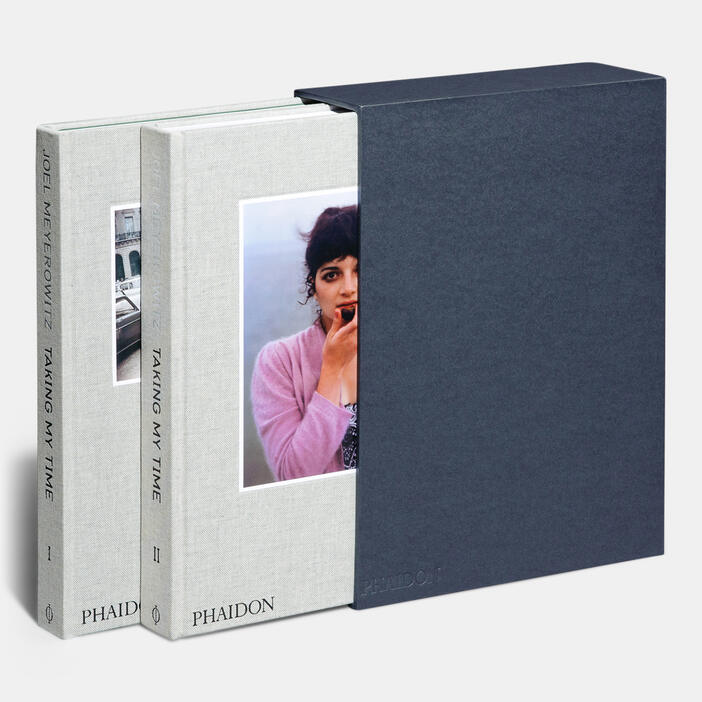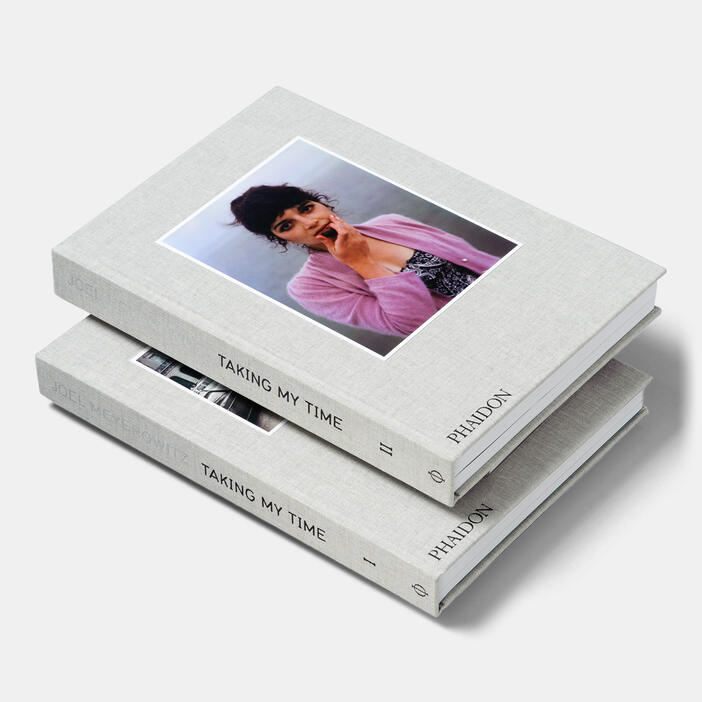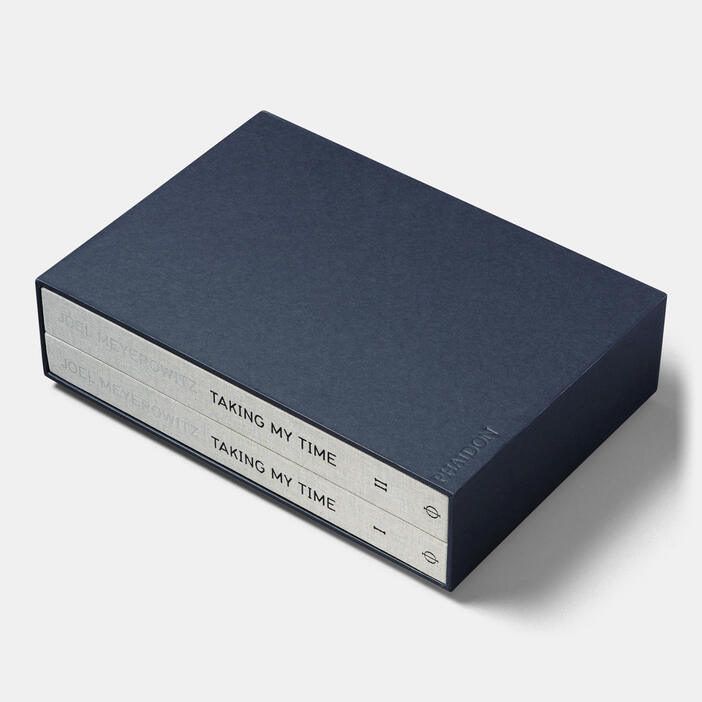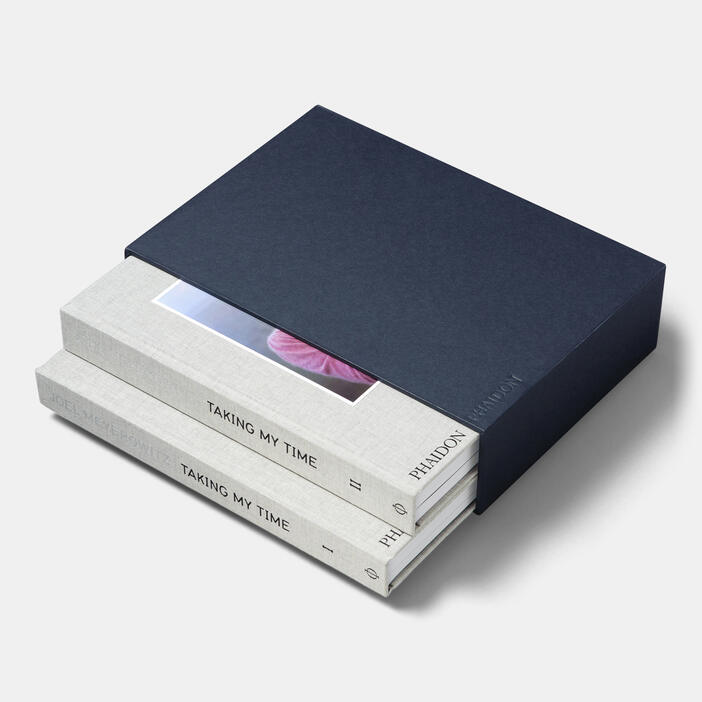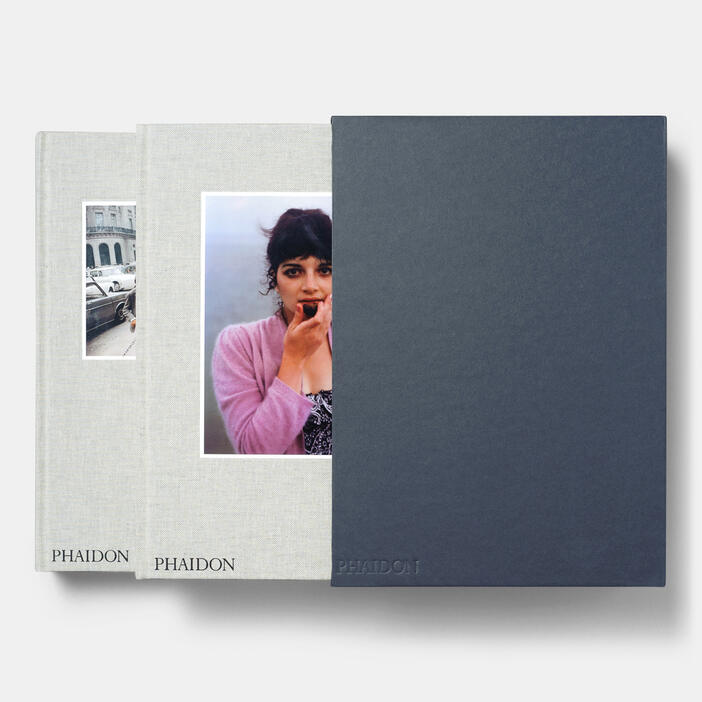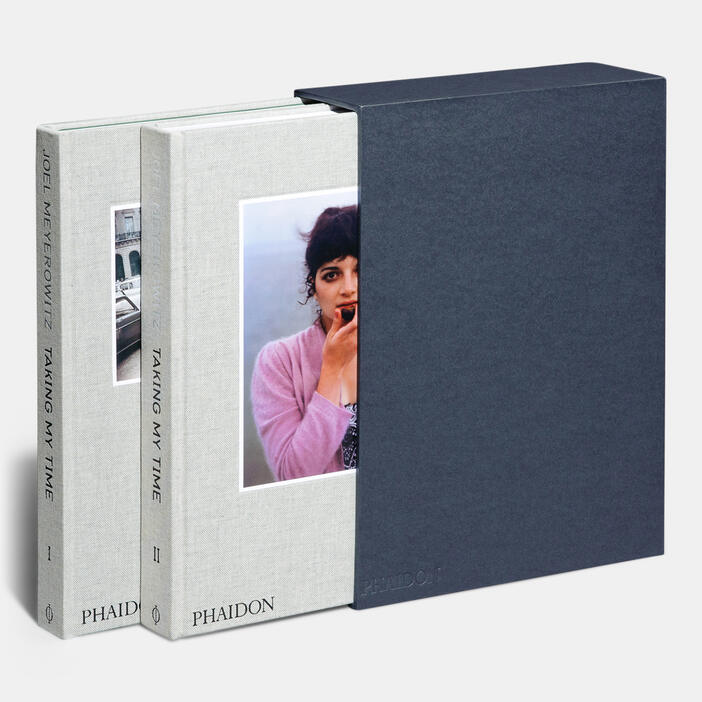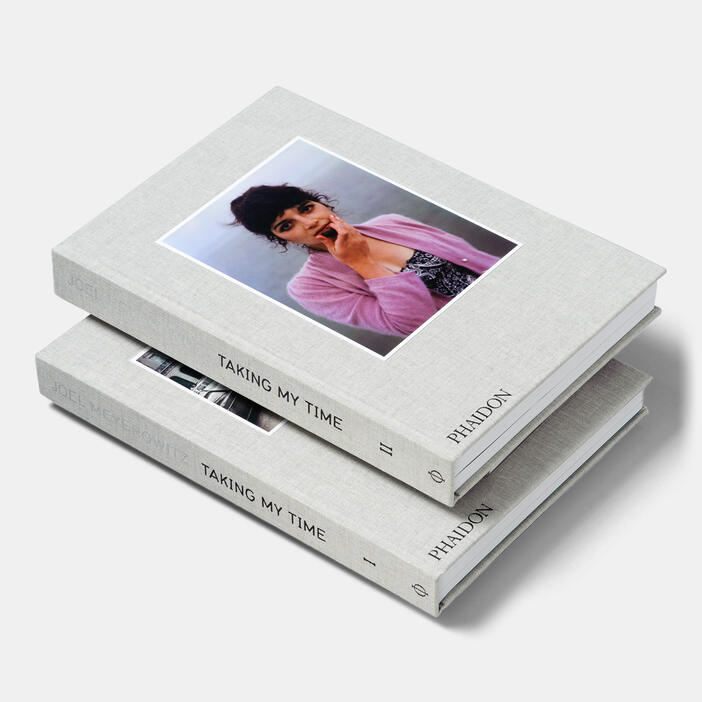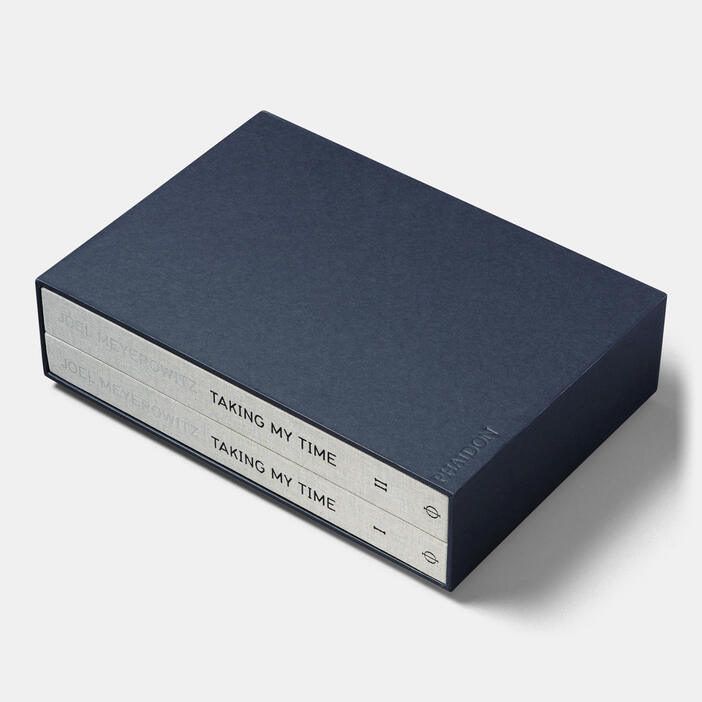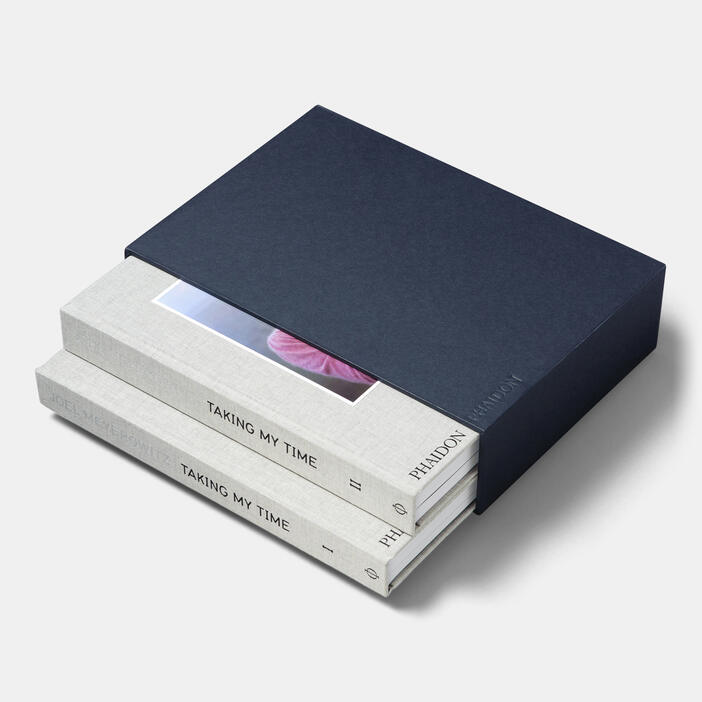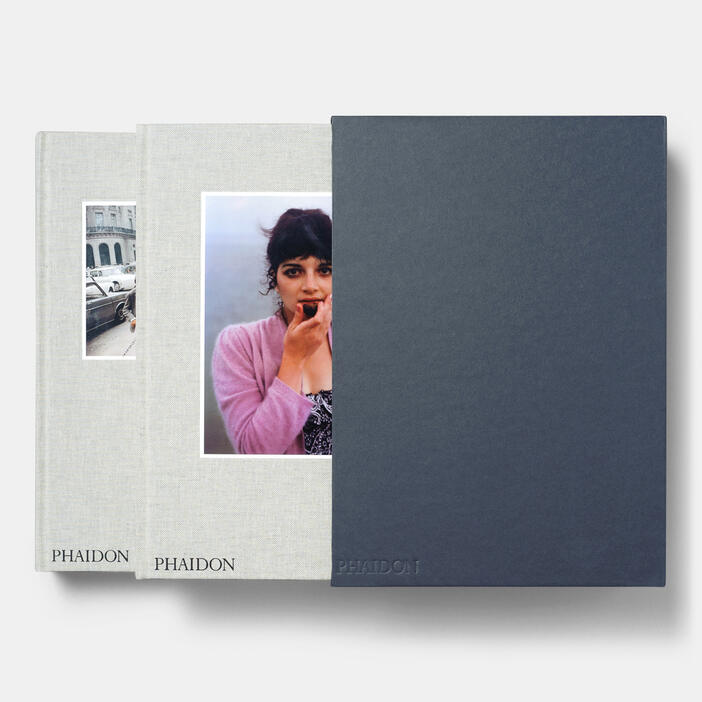 Taking My Time
Price AUD$875.00 | Limited Edition Price CAD$795.00 | Limited Edition Price £500.00 | Limited Edition Price T750.00 | Limited Edition Price USD$750.00 | Limited Edition
Taking My Time
is the first career retrospective on the work of renowned and influential American photographer Joel Meyerowitz (b.1938), including over 550 famous and previously unpublished photographs spanning his extensive 50-year career. Edited and sequenced with the photographer, this large-format publication comprises two volumes in a slipcase with special inserts. It includes photographs from Meyerowitz's complete oeuvre, including his colour and black and white street photographs from the 60s and 70s, the Cape Cod seascapes, his landmark images documenting Ground Zero after 9/11 and, more recently, his work in Tuscany and on the parks of New York City.
Arguably one of America's greatest photographers working today, Meyerowitz is best known for his spontaneous photographs of the streets of New York from the 1960s and his pioneering photographs of colour, light and space. Instrumental in changing the attitude towards the use of colour photography from one of resistance to nearly universal acceptance, he is an innovator and teacher, inspiring a younger generation of photographers.
Specifications:
Format: Hardback
Size: 340 × 240 mm (13 3/8 × 9 1/2 in)
Pages: 688 pp
Illustrations: 611 illustrations
ISBN: 9780714865027
Joel Meyerowitz (b.1938) began his career making spontaneous pictures on the streets of New York and has become known as one of the most important street photographers of his generation. He was one of a small group of photographers who, in the 1960s and 70s was instrumental in changing attitudes towards colour photography from those of resistance to universal acceptance. An innovator and highly influential teacher, he has won innumerable awards and is best known for his pioneering colour photographs of architecture, light and space.