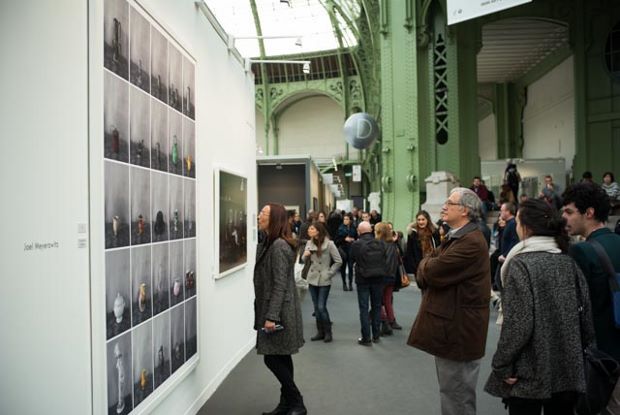 Joel Meyerowitz goes big on Cézanne
The photographer's massive 2m x 2.40m print of Cézanne's objects proves a hit at Paris Photo
He might be best known for documenting the crowds of Fifth Avenue, yet the New York photographer, Joel Meyerowitz spends an awful lot of time in the south of France, as followers of his blog and twitter feed will know.
Indeed, Joel's base in the South of France isn't so very far from Paul Cézanne's final studio, in Aix-en-Provence. Over the years, Meyerowitz has taken a keen interest in the brilliant, late-ninteenth century, French post-impressionist painter, visiting this studio, and even shooting a number of objects that Cézanne once used in his still lifes.
It might seem unusual material for a photographer so closely associated with the rhythm and flow of city life, yet these shots seem to be in keeping with the daring and progressive extensions of his practice that Meyerowitz has indulged in pretty much all his life.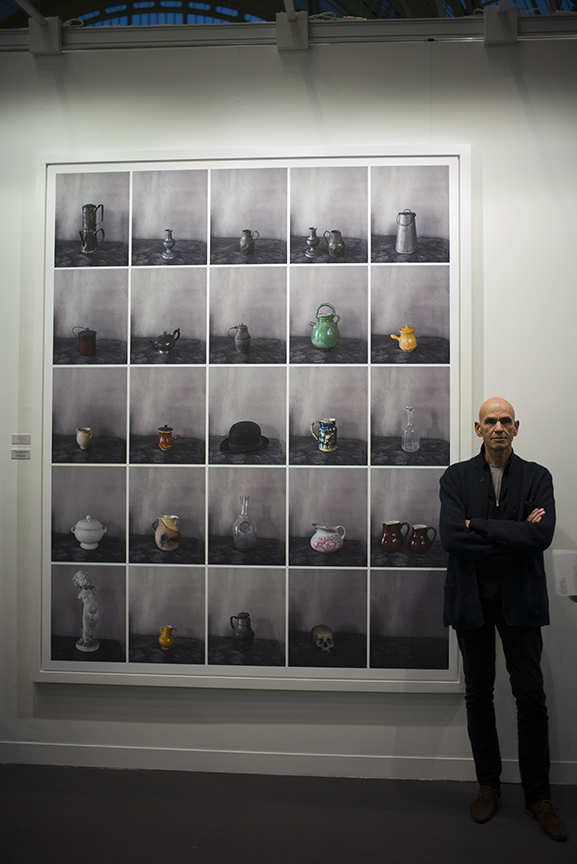 Joel assembled a massive composite of 25 of these images, dubbed his Big Cézanne, onto a massive 2m X 2.4m work. It was printed by the Italian fine-art firm, Bottega di Antonio Manta, and went on display at the Paris Photo fair earlier this month, alongside his better-known, earlier works.
As Joel's wife, Maggie Barrett, revealed on their blog, "it was great fun to watch collectors and photography lovers stop in their tracks to look at it and then to hear their surprise when they saw who had made it, for surely one would never guess it was a Joel Meyerowitz. It was a gamble with a high price tag and…ta dah!…it sold on the third day."
We'd like to congratulate Joel on the work. We think it looks great, and we hope to see many more surprising works over the coming years. Find out more about this here. For greater insight into Joel's life and work, consider our sumptuous, limited-edition, career overview, Taking My Time. For a greater understanding Cézanne, take a look at our book, the first study to bring biographical, formal and larger contextual approaches to bear on his whole career. Buy them both from the people who made them, here.