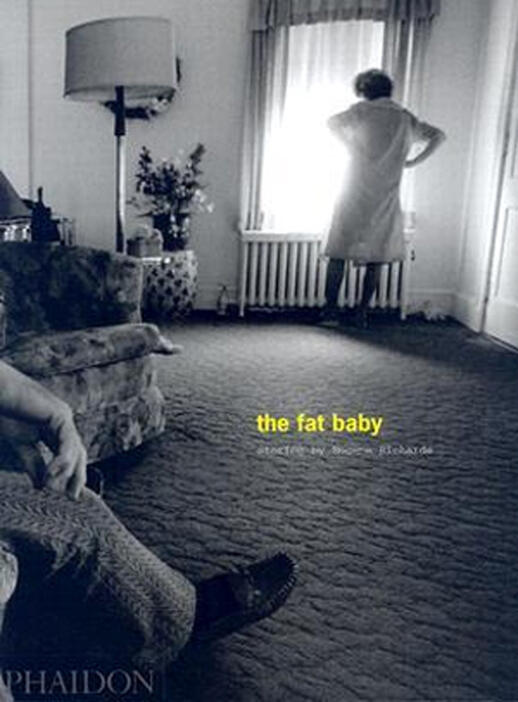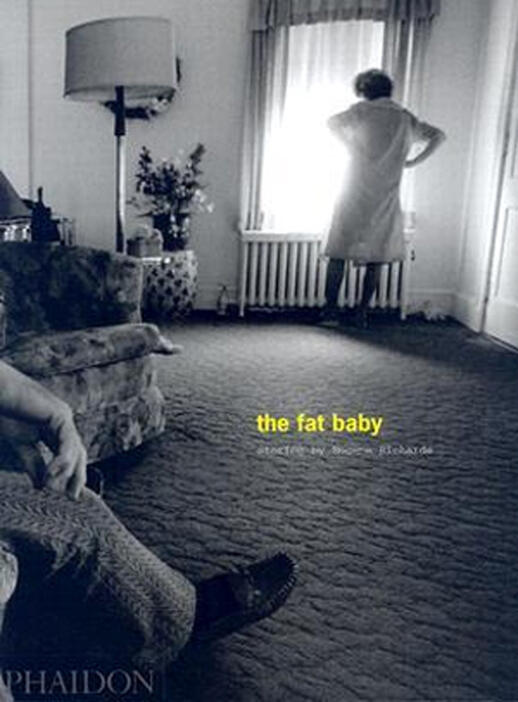 Eugene Richards; The Fat Baby
The Fat Baby is an epic collection of poignant and often controversial stories photographed and written by acclaimed social documentary photographer Eugene Richards. The culmination of a dozen years of reporting, both on and off assignment, these stories, each one different in style and tone, immerse us in the lives of Honduran coffee growers, members of a Kansas City street gang, drought-plagued villagers from Niger, and doctors in an embattled Bosnian hospital. They chronicle the birth of a first child, an explosion of family violence, the struggle of a farming family to hang on to its ancestral home, and the unearthing of a half-hidden grave said to hold the remains of a slave.
Described as having an acute, sometimes hard-edged visual sensibility and a literary voice, Richards writes in order to come to terms with the complexities of what he is observing. At a time when photojournalists are often relegated to illustrating the ideas of others, he persists in interweaving his words and photographs to create boldly narrative stories that bear witness to the dramas of real lives and comment on the times in which we live. Deeply personal and prodigious in scope, The Fat Baby is a tribute to the emotional power of photography and a celebration of storytelling.
Specifications:
Format: Hardback
Size: 290 × 214 mm (11 3/8 × 8 3/8 in)
Pages: 432 pp
Illustrations: 300 illustrations
ISBN: 9780714841960
Eugene Richards (b.1944) is the one reportage photographer who, tellingly, is most intensely and consistently revered by other reportage photographers. On the basis of his Dorchester Days (also published by Phaidon) he became a member of Magnum Photos in 1978, but left in 1994 to work independently. His style has set the standard and the trend for leading photojournalists such as James Nachtwey and Gilles Peress. A former social worker, there is a political edge to his work, and his treatment of hard-hitting subject matter demonstrates a distinctive and compelling compositional style, combined with an extraordinary ability to get under the skin of his subjects. Accepted and trusted widely, he puts us in the front row of his subjects' fascinating lives.
"It's clear his dedication to documenting the less glamorous side of modern society is not without great personal risk."—Metro
"Re-asserts the importance of the extended photo-essay."—AG
"An intense journey you feel compelled to take... Story after story, each one is an intensely confrontational and demanding rollercoaster ride. But neither is there any let up in pace or quality and that's what makes it so damn good... In each essay one gets the sense of a proper storyteller knowing what he wants to achieve and realising it... There won't be many more engrossing, dignified and profound photography books published in 2004, and probably for a few years yet."—Ei8ht Photojournalism
"Eugene Richards, 59, is one of the most respected American photojournalists, has photographed a couple of circles of Dante's hell and come back to tell the tale... Mr Richard's camera cuts a rude fragment from a scene, finding a jagged piece that concentrates its emotional force. He has honed a style that mirrors - with disjunctions, displacements, extreme croppings, surprises and surprising angles, and sometimes an almost unbearable in-your-face closeness - the shattered or merely alienated lives he often observes."—The New York Times
"This book provides evidence that Richards retains his position as one of the most important living photographers."—PhotoEye
"Richards has assembled here both published and unpublished stories, all of them fine examples of his uniquely raw, affecting photographic style... Richards's example... Reminds us that photojournalism that moves people requires courage from the photographer, not only the courage of putting oneself in harm's way, but the courage to truly connect with others and absorb their anguish. In this way, Richards has been among the bravest photojournalists of our time."—Photo District News
"A dazzling book full of life stories that swallow the reader whole... The term "best book of the year" is not one that should be used lightly. But when critics look back on 2004, The Fat Baby should be at the top of every list."—Digital Photographer