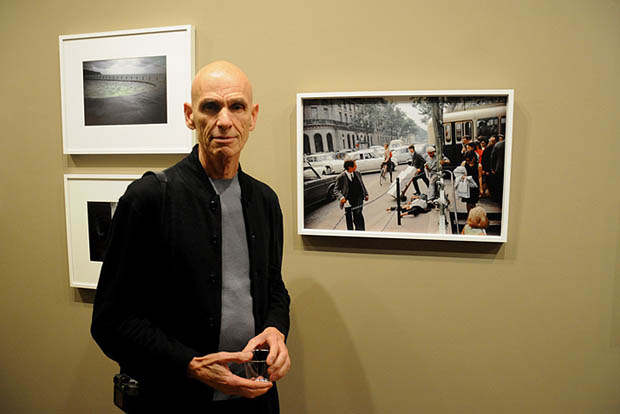 Joel Meyerowitz on innocence and experience
In a wide-ranging video interview the photographer talks about the arc of life and how he's captured it in his work
We hope our interviews with Joel Meyerowitz are giving you as much pleasure as they give us. Today's video is perhaps the closest in emotion to our book with him Taking My Time. In it he seems to touch upon every important moment in his career, explain it, contextualise it and yes even romanticise it in only the way Joel can. It's just a dream to listen to him talk and, as the weekend approaches, we can't think of a better way to get some perspective.
It opens with Joel describing the arc of his life and goes on to examine, among other things, the way its progress has resulted in him taking the photos he's currently working on. "I find myself curious now about the elements the basic properties of our system. How do I make photographs of these in some cases substantial, in other cases ephemeral phenomena? And can I photograph them in the most direct and simple way in which their purity is the picture? Can I make an interesting photograph out of dirt, water, air?
"I want to make a picture that when you see it gives you the sensation that you are connected to the phenomena in the purest way. For me, it's an age appropriate thing. It's not different to someone painting the four seasons. I just want to photograph this bowl of space in front of me. . . " Enjoy the video and take a look at his book. It's the ultimate Christmas present you could give or receive.