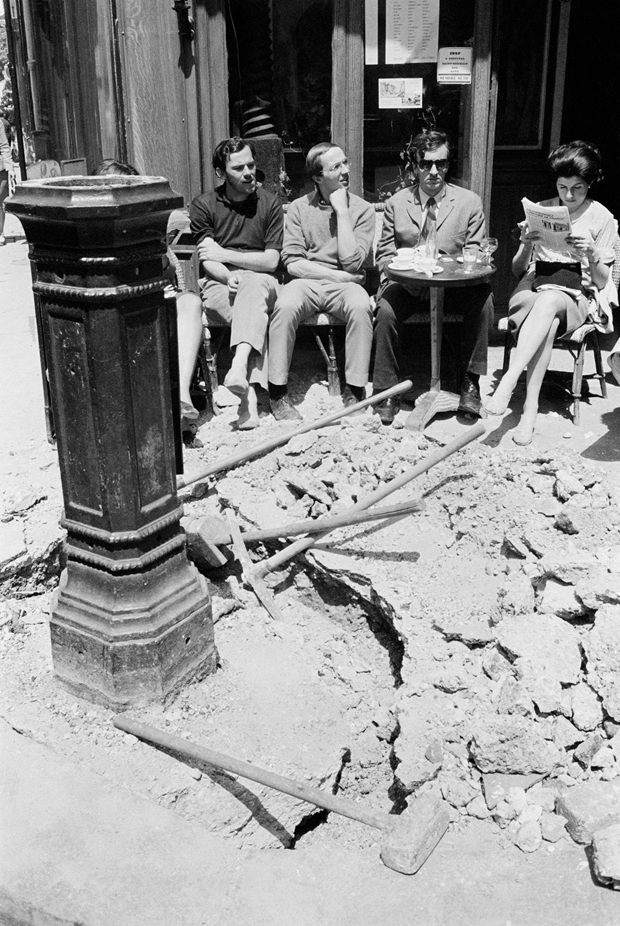 On Bastille Day, Joel Meyerowitz recalls a moment of French nonchalance
France's revolutionary spirit lives on, as Joel's photograph of a deeply disrupted pavement cafe shows!
Joel Meyerowitz, the great American street photographer, might be best known for capturing life on the sidewalks of Fifth Avenue, yet Joel's style wasn't only formed on the streets of NYC, but also on the boulevards of Paris. In 1966 he travelled to Europe for the first time, familiarising himself with the countries that first nurtured 20th century humanist photography.
In a video interview, filmed to promote his Phaidon book, Taking My Time, which we are reposting to mark Bastille Day, Joel describes shooting one particularly successful image from that trip. This one is a favourite of Phaidon.com's as it speaks so directly to one of our passions - watching the world walk by from a café table in a capital city while downing cups of high octane coffee. The photo was taken in Paris in 1967 and in our video below Joel describes it thus:
"I look at that picture and it's an absurdity - there's no way for them to get away from the table! People are absurd and I think part of the joy of making photographs is that you run across this kind of insanity every single day in one form or another."
Enjoy the clip, and if you like what you see take a look at Joel's wonderful two-volume retrospective Taking My Time.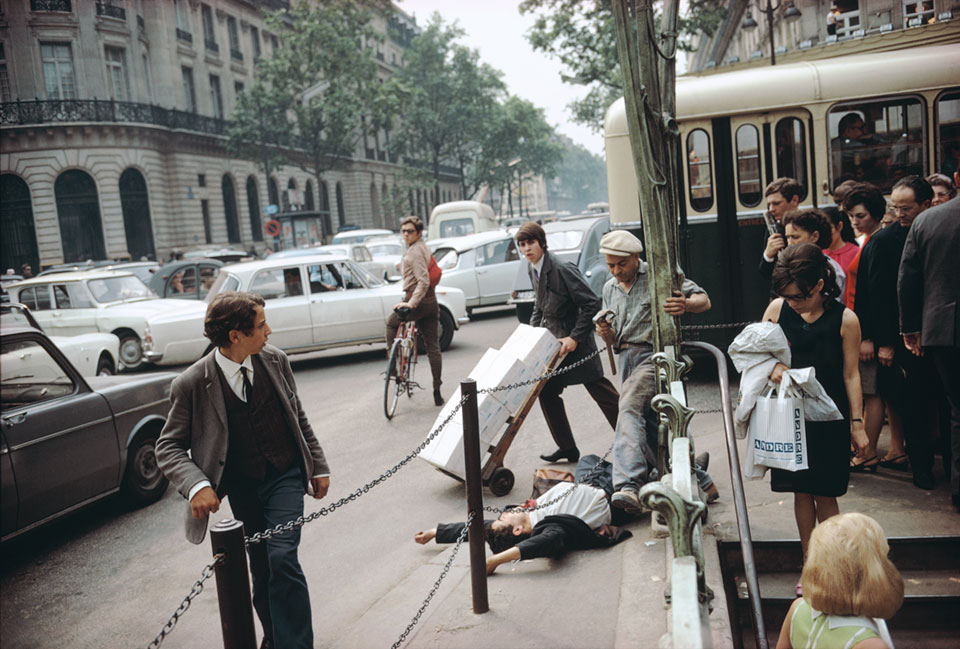 The publication is a limited edition of 1,500 copies, and is presented in a slipcase with a print signed by the photographer; the valuable picture in question (reproduced above) is another French street scene, also entitled Paris, France, 1967; it is truly one of his best compositions, and another sign of Meyerowitz's European inclinations (he now lives in the Tuscan hills). The book also includes a rare DVD of Meyerowitz's award-winning film Pop, a tribute to his late father. Find out more and buy your copy here.