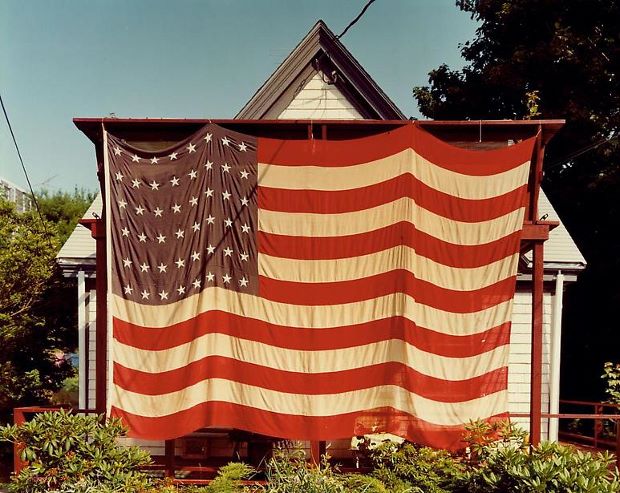 Happy 4th of July from Joel Meyerowitz
The photographer tells us how he captured a monad of American life one 4th of July, nearly four decades ago
"We tend to sleepwalk through our lives, to drift," the great American photographer Joel Meyerowitz once said. "What inspires me is a response to that sharpened sense of being here now - that is the underpinning of my work."
It's a turn of phrase that comes to mind this Fourth of July, looking back on Meyerowitz's shot of the Stars and Stripes, taken during one of those idle walks through Provincetown, Massachusetts over thirty years ago. The image dates from the summer of 1983, back when the photographer had a summer house in the pleasant Cape Cod coastal town.
Although Meyerowitz might be best known for his often gritty, occasionally funny and always thought-provoking images captured on the streets of New York City, many of his more ebullient summer photographs were taken in and around Provincetown, and republished in small volumes, such as Cape Light (1978) and Bay/Sky (1993). Naturally, these images are also exquisitely printed in Taking My Time, our comprehensive two volume career retrospective with Joel which you can buy here.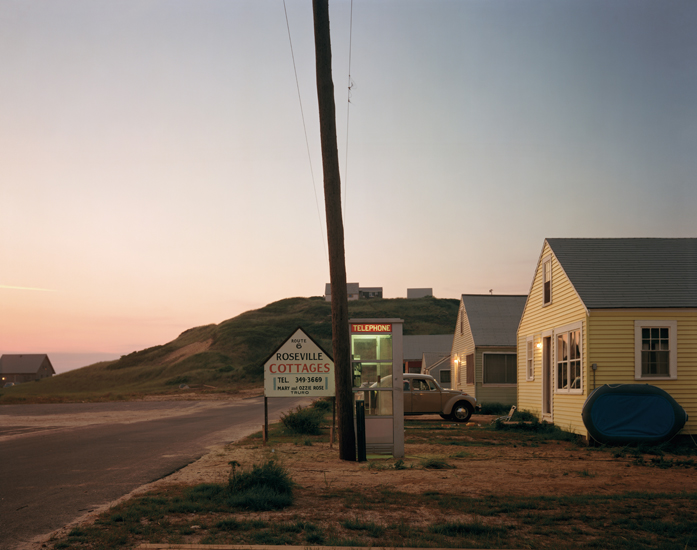 This image shares the luminous, high-summer feel of these other Cape Code pictures, but also speaks to an earlier period in American history, as it features a 48-star flag, in use from 1912, when Arizona joined the States, until 1959, when Alaska was added to the Union.
We gave Joel a call earlier this week and asked him to recall the moment he captured this image of the flag. This is what he said.
"On July 4th that year I was walking through Provincetown, Massachusetts, heading toward the parade grounds, when I came across this old house covered with a flag seemingly bigger than the house itself. An old flag with 48 stars. It looked beautiful to me sitting there so innocently on a pristine summer's day."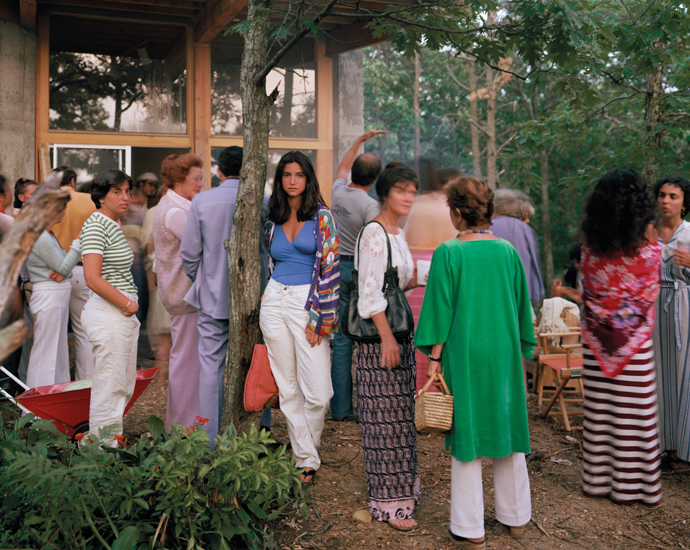 It's a beautiful image, captured on that summer's day, and brings to mind something else Joel used to say. Quoting the French scientist Louis Pasteur, the photographer has spent a lifetime of taking great pictures, subscribing to the view that "chance favours the prepared mind."
"So, if I am prepared," he says "and I have a camera in my hand and the chance occurs and I am there, I make a picture. If the event went unrecorded, then that would be an accident."
Obviously this stirring image shot was no accident at all. We hope you have a happy Fourth of July wherever you are. For a richer appreciation of his life and work, buy this concise introduction, or this beautiful two-volume set, Taking My Time.